Discover 14 original ideas for TikTok videos and surprise your followers.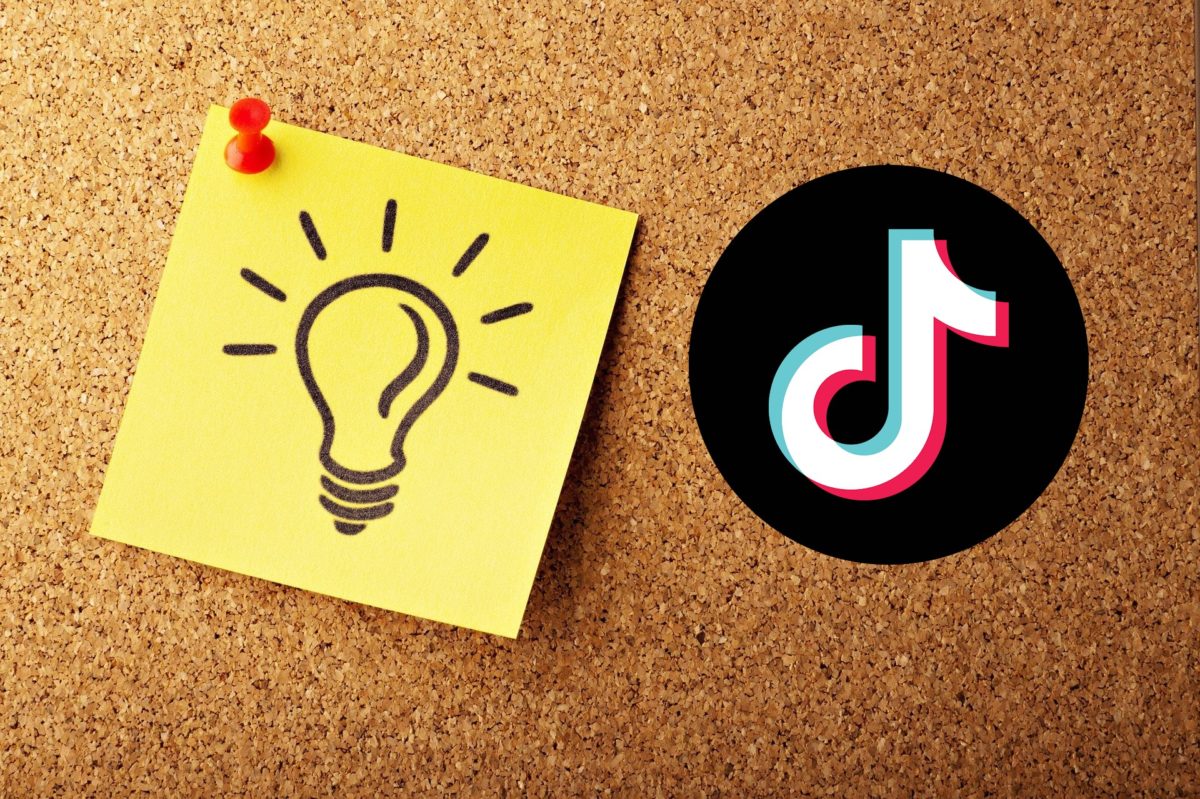 Since it is already a reality that has come to stay , it's time to collect 14 original ideas for TikTok videos . No, the social network of short vertical videos is not a passing fad and it is not the future, so it is advisable to look for an approach to be able to get the most out of it and provide good content that helps our presence in networks. In this article we collect some ideas.
FUNNY TIKTOK IDEAS
If you don't have ideas for funny TikToks , what you can do is take a look at the application and detect what are the challenges that are in fashion. The repetitive factor does not penalize in this social network, so if you have seen a video that works, do not be afraid to replicate it. The #SleepyDay is one of the most popular right now, so if you spend the day yawning, feel free to make a work of art with that accumulated dream.
The tumbleweed challenge is another option that also has many followers. Record yourself in a compromising situation and become that plant that so many westerns star in to sneak away. The likes are insured.
An alternative that never fails is to share mythical scenes from our favorite series . Los Simpsons or La que se avecina are two of the options most chosen by Spanish tiktokers , showing that the classics never fail.
Even more original is the idea of ​​making your own dubbing , so you can choose to make a voiceover , that is, to add your voice to a video. Here is an example of the whole game that you can get out of your account with a little ingenuity.
TIKTOK ACCOUNTS FOR VIDEO IDEAS
When looking for inspiration in TikTok accounts to have ideas for videos , a very useful recommendation is to follow the most popular tiktokers in each country , since they are usually the ones who set the tone.
However, if you want to get out of the way mainstream the best advice is to navigate calmly through the various hashtags fads to capture interesting ideas that appeal to your followers.  
IDEAS TO MAKE TIKTOK WITHOUT SHOWING YOUR FACE
Not all the field is oregano nor all the videos have to be choreographies or challenges , there are also ideas to do TikTok without showing your face . The videos with animals are a sure success, as well as the Art Attack-style videos , in which the most skilled with crafts show their skills in an entertaining and attractive way.
The ASMR is a trend that attracts faithful on any platform, from Twitch to TikTok, and it does not imply appearing in front of the camera in a mandatory way, so you can enhance your voice or any other sound (the success of the videos in which you just cut fruit ).
The cooking videos with an overhead camera also have a large pull among users TikTok. We remember that the age range of users in this social network is growing every time and it is not only a place for adolescents, so these new fields can be explored.
TIKTOK TO DO WITH FRIENDS
Looking for TikTok to do with friends ? In addition to recreating scenes, you can duo with any friend without having to be in the same room. Choreographies are the absolute queens of tiktoks in company, but all the above ideas can be put into practice with your people so that the laughs are assured while you record them.