If you want to get many more likes and followers, learning how to edit videos for Instagram Reels can be a very effective hook.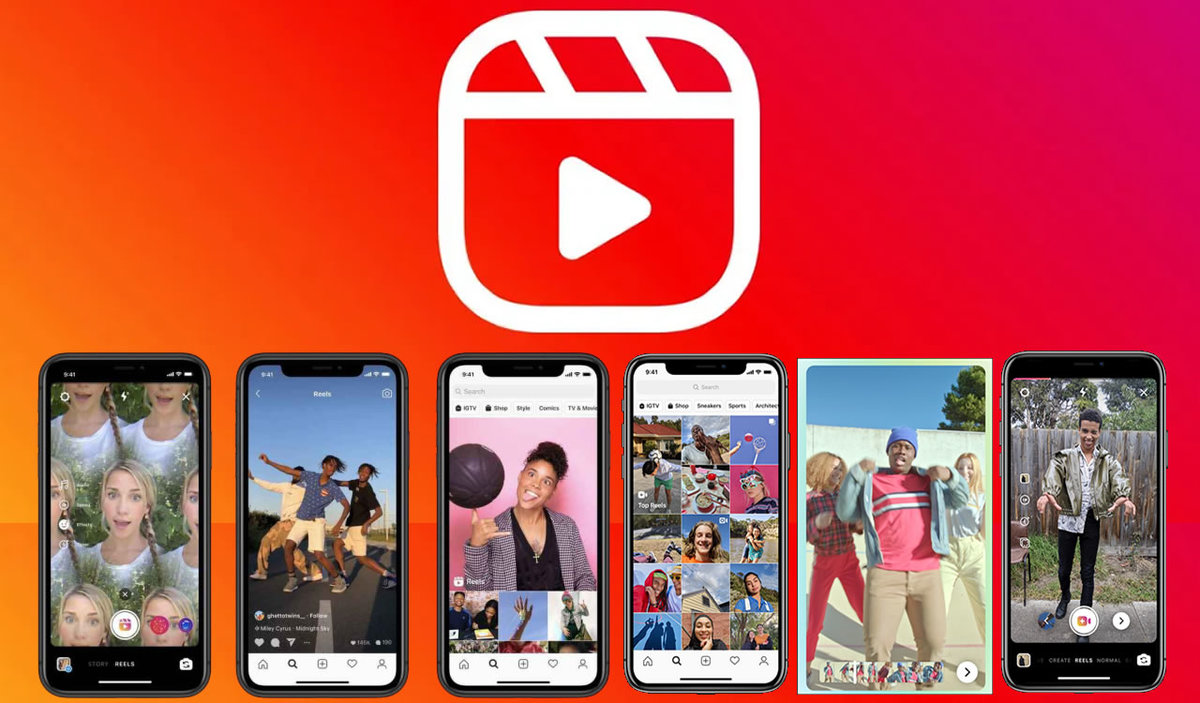 The Reels were a novelty that arrived on Instagram in the summer of 2020. They are 15-second clips with audio, video and effects, which are quite reminiscent of TikTok videos. In just over a year of operation, they have managed to be quite successful. But to get good results you have to know how to edit videos for Instagram Reels . And, although we can use external applications, Instagram itself has functions for this.
Once we press Reels at the bottom of the Instagram camera we can see how a menu with options appears on the left side of the screen. Those will be the options that we will have to edit the videos.
Editing options include audio, timer, speed, object alignment with previous clips, and a host of AR effects . You just have to explore the different options and find your own style.
INSTAGRAM REEL TEMPLATES
If you want to get good ideas for your creations, a good idea may be to use templates for Instagram Reels . These are pre-created designs in which you will only have to change some elements for the ones you want.
One of the most popular tools for this is Canva . It is a design tool with which you can create everything from posters to templates for social networks. And it has a wide catalog of reel templates for all tastes.
All you have to do is enter the tool and select the template that you like the most. Then you can start modifying the videos and texts that appear in the template for yours, so that the result is the one you want.
APP TO EDIT REELS FOR FREE
Although, as we have mentioned, Instagram itself has several options to edit your videos, you may be looking for additional possibilities. In that case, you can use an app to edit Reels for free , usually video editors.
One of the most interesting that we can find is InShot . It is a video editor that is specially designed to create videos for your social networks. With it you can add music to a video, cut out the parts you don't want or add transitions, frames or filters. The possibilities it offers are almost endless.
Once you've created your video, you can share it on Instagram without leaving the app, which makes things easier for you.
RESOLUTION TO RECORD AND EDIT VIDEOS FOR INSTAGRAM REELS
If you want the result to be perfect, it is interesting to know the resolution to record and edit videos for Instagram Reels . If you upload a video recorded with another resolution, it is possible that even if you have worked on the editing, the result is not perfect.
The size of the reels is 1080 × 1920 pixels in maximum resolution, with a size ratio of 9:16. In the event that you are going to record and edit your videos directly from Instagram itself, you will not have to worry too much about it, since the application itself records directly with the resolution you need.
In the event that you are going to record and edit a video with your phone's camera, edit it with another tool and later upload it to Instagram as reels, you will have to be careful, especially with the size ratio .