Waterproof smartphones are in greater demand than ever before: new top models are released every year that water cannot harm. Samsung and Huawei's top models and Apple's iPhones are now dust and waterproof. We explain to you what the protection classes are all about and whether they should influence your purchase decision.
The demand for dustproof and waterproof cell phones has been there since cell phones came into existence. Not all workplaces are clean and dry. Nevertheless, you do not want to do without your smartphone and remain accessible. Accordingly, the manufacturers have built resistant devices. These resistances were then divided into protection classes that apply worldwide.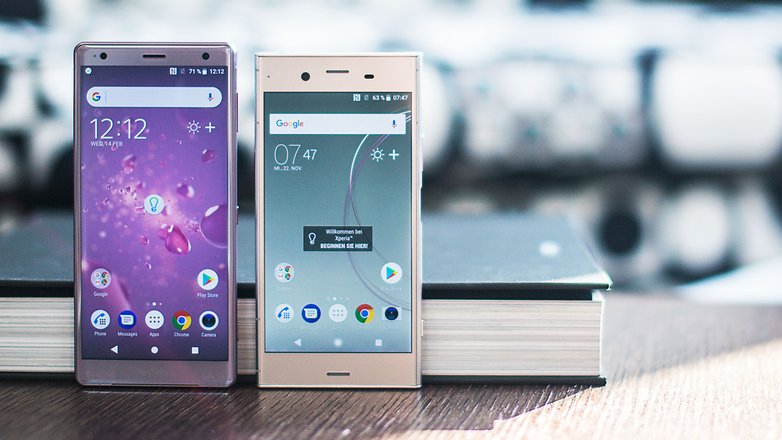 These protection classes have been internationally standardized and can also be found in the data sheets of some modern smartphones. The Sony Xperia Z launched in February 2013 was one of the first mainstream devices with such protection and is dust and water resistant thanks to protection class IP57. Sony later switched to IP68.
What do IP protection classes mean?
There are three terms behind the abbreviation IP57:
IP stands for International Protection. These values ​​are accepted and defined by DIN, ISO and other standardization organizations.
The next values ​​are in the IP connected digits. The first digit stands for dust protection. Only values ​​from IP4X are relevant for smartphones. Smaller values ​​are mainly used in vehicle and mechanical engineering. The following formulations come from the electronics magazine .
IP 4X: Protection against foreign bodies with a diameter of over 1 mm
IP 5X: Protection against harmful dust deposits inside
IP 6X: protection against ingress of dust (dustproof)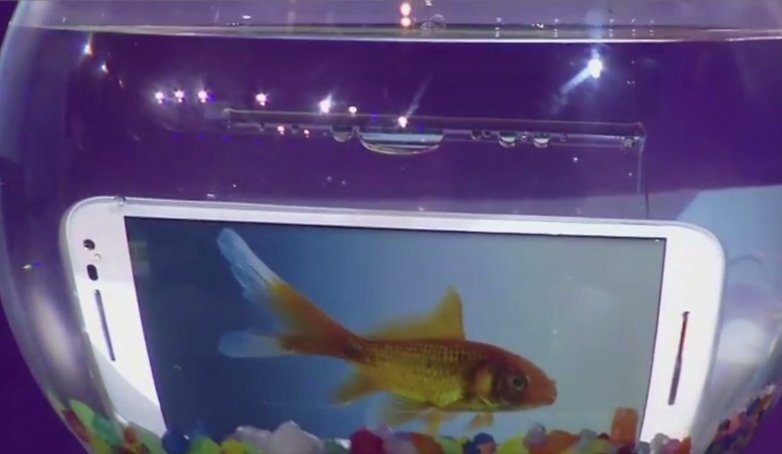 The second code determines water protection.
IP X0: Not protected against water ingress
IP X1: Protected against vertically falling dripping water
IP X2: Protected against sloping dripping water (15 ° from the vertical)
IP X3: Protected against water spray (up to 60 ° from the vertical)
IP X4: Protected against water spray
IP X5: Protected against water jets (from all directions)
IP X6: Protected against water ingress in the event of temporary flooding
IP X7: Protected against water penetration when immersed
IP X8: Protected against ingress of water when immersed for an indefinite period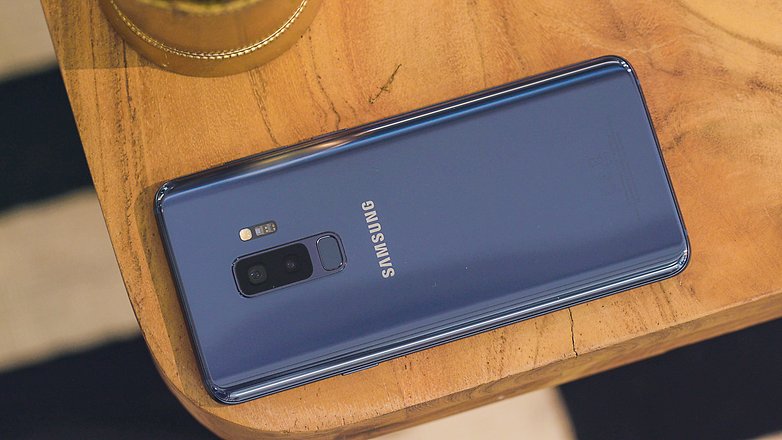 Some manufacturers also provide certain information about the duration and depth of the tolerated immersion. Information such as "up to 30 minutes at a depth of 1.5 meters", as formulated by Samsung for the Galaxy S10 , is common. Despite IP68 certification, Samsung does not appear to be liable if your Galaxy S10 is damaged after a long water bath.
"Water" always means only fresh water
Incidentally, the IP certification against penetrating water only refers to fresh water. Since salt water, soapy water or other contaminated water has other conductivity and creep properties, the IP certification cannot include it in the protection class.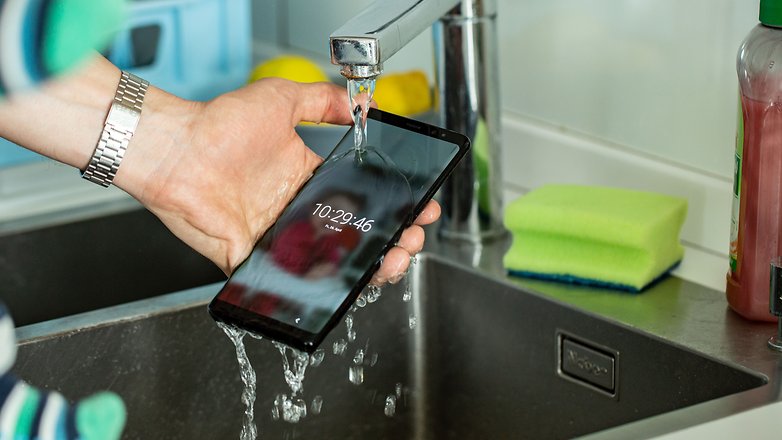 If you want a smartphone that is more than just dust and waterproof, you need a device that conforms to military standards. MIL-STD-810 includes a standardized catalog of tests that takes into account humidity, temperature shock, ballistic shock and similar borderline cases. See our list:
Do I need a waterproof smartphone?
An IP certification can be reassuring, since smartphones come into contact with water even in everyday life. If the rain drips on it or it gets a few splashes on the edge of the washbasin, there is no need to fear any damage thanks to the above certifications.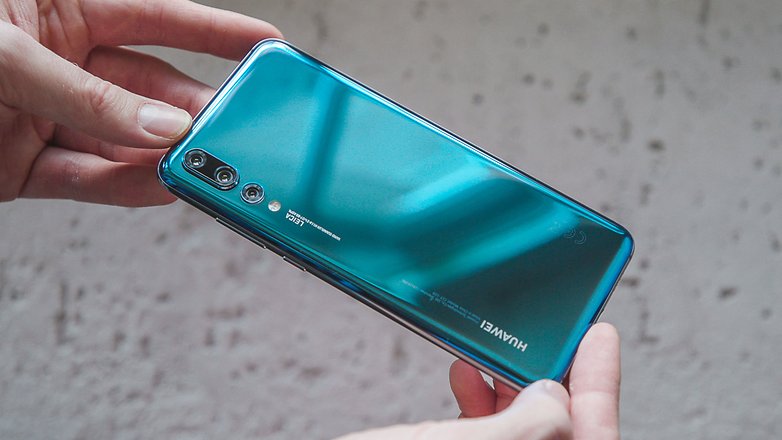 Waterproof smartphones are available in all price ranges. Almost all major manufacturers protect their top models, but also some mid-range smartphones, against water and dust. Water protection, which no longer needs ugly flaps and covers, but instead works with internal seals and nano-coatings, has long since become mainstream. A protection class other than IP67 is irrelevant in practice.
However, there are also manufacturers who do not have such certification in order to keep the price low, because an IP seal actually costs around $ 30 per device. Instead, OnePlus, for example, has started to demonstrate in advertising that the OnePlus 7 Pro can also withstand a water bath, and that without any IP test stamp. No manufacturer gives a blanket guarantee against water damage, whether with or without an IP seal.
How important is a waterproof smartphone to you? Is your current companion waterproof?