If your Smart TV does not have a remote control that allows searching by voice, you can do it from your cell phone, at least when you want to watch YouTube, because it seems that the Android app will very soon offer this option, in addition to a virtual remote control for browsing the content.
Once you broadcast or send content to the TV, by tapping the casting button again you will have the option to do a voice search directly on the TV or open a basic virtual remote that also includes the voice search option.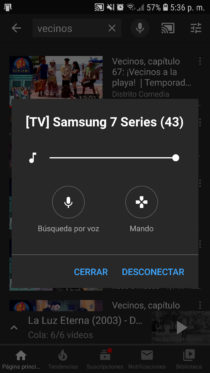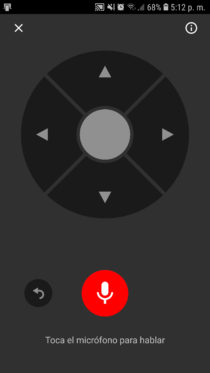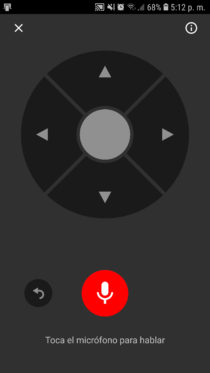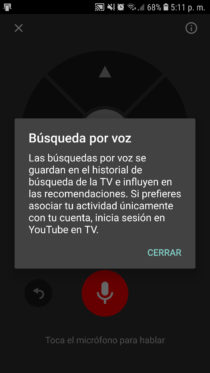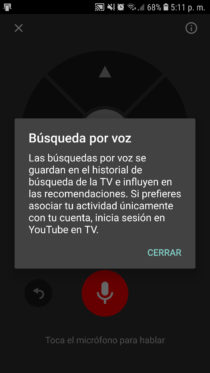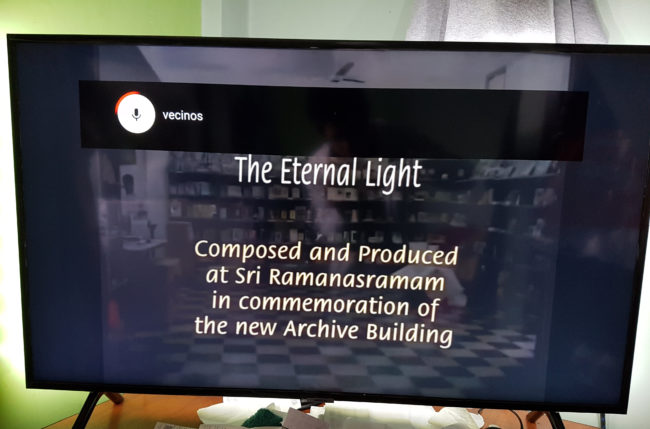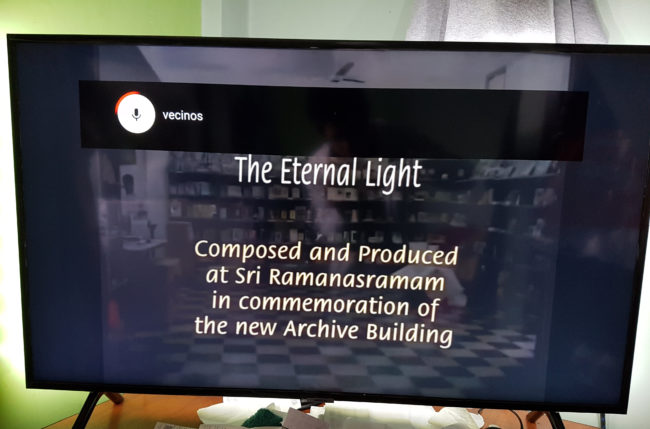 This is the first time I see that icon on my Samsung TV.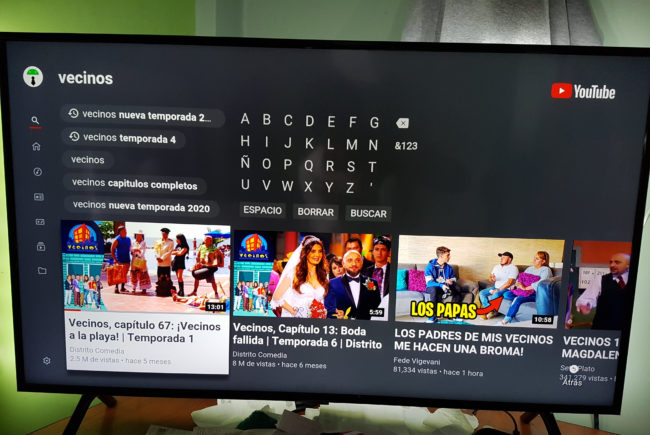 Previously, when you tapped the send button, all you had was a basic control, with a pause / play button, control the volume, and stop sending.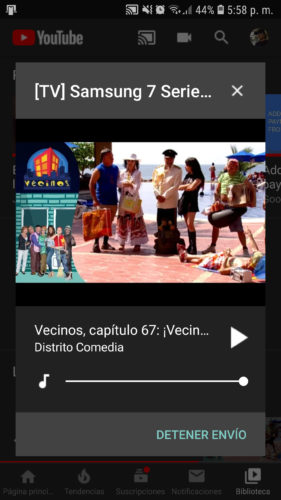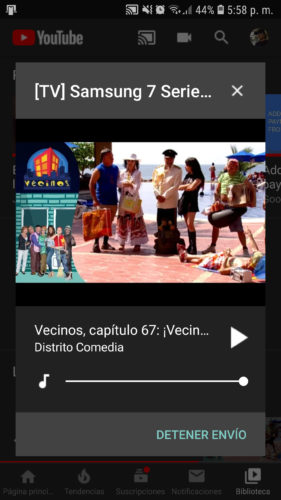 Previous YouTube screen to control the broadcast.
Unlike voice search in the YouTube application, which has existed for months, casting voice search generates the search directly on TV and registers it there, so it will be taken into account for your recommendations in that TV. That is, it will not influence the recommendations on your Android (unless you have the same account registered on both computers).
Although I found this novelty in version 15.03.56 of YouTube for Android, which is already available on Google Play, it seems that it is activated at the server level, because after reinstalling the application it unfortunately disappeared and I could not test if the same thing happens when transmitting to a Chromecast or Fire TV Stick, where it would be more interesting to see something like this. Possibly it will be activated in the next days or weeks for everyone.
How to FORWARD videos on YouTube (and go back)
How to change the speed of a YouTube video on Android
How to watch movies online on Chromecast (Stream to TV)
Receive updates: SUBSCRIBE by email and join 10,000+ readers. Follow this blog on Facebook and Twitter.