When you're not sending content to your Chromecast, it automatically starts displaying images on your TV screen. These wallpapers are landscapes downloaded from the internet, but can also be configured to display your own photos. You can choose the photos saved on your cell phone or even your photos uploaded to Facebook .
This possibility is configured in the Chromecast through the Google Home application that must be installed on your smartphone. From there you can select the photo albums on Facebook, Google Photos or Flickr that you want to appear on your TV.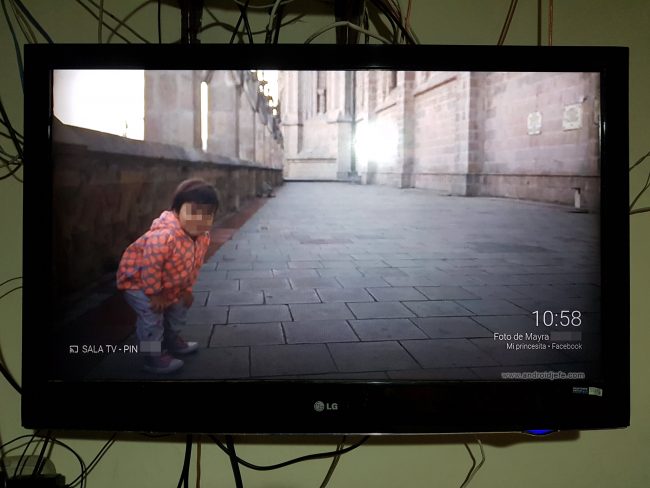 Instructions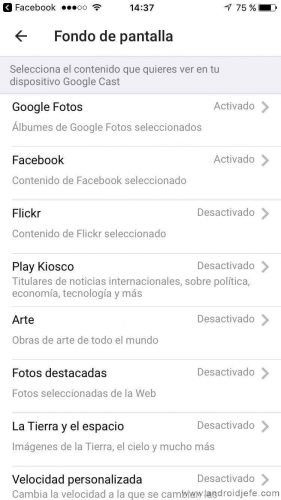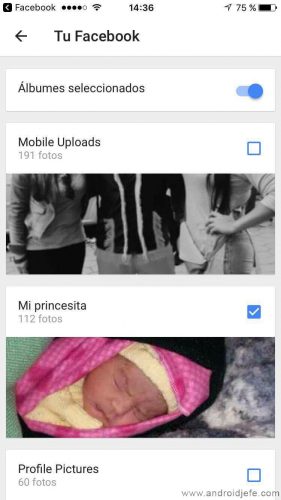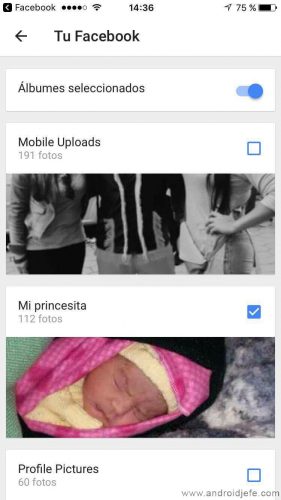 Open the Google Home app. If you don't have it installed, you can download it from the Play Store or App Store for Android and iOS respectively.
Open the left menu and select "Devices".
In the desired Chromecast, touch the "Edit Background" button.
On the next screen you only have to select the source of the personal photos (Google Photos, Facebook or Flickr). You must make sure to leave it activated. You will be asked to log in or grant access to the user account and finally you can choose the photo albums that you want to show on TV.
It is important to know that this functionality will only allow you to choose your photo albums. Therefore, the photos you want to display must be organized in one or more albums so that you can select them. This applies to both Facebook photos and Google Photos.
If you want to show the photos you have stored on your phone, you must create an album in the Google Photos application including all the photos you want to see. From the Google Home app you can select this album.
Multiple albums can be added at the same time, from different Facebook or Google Photos accounts simultaneously. This can be done from different devices. In all of them you can see the activated accounts, but the users who have enabled their Facebook or Google Photos accounts can remove or deactivate them whenever they want. They can also select new albums or delete old ones.
In case you have multiple Google accounts, in the Google Home app you will have to previously choose which account you want to use the photos for.
More information : support.google.com
5 APPS to put VIDEOS of wallpaper
How to watch movies online on Chromecast (Stream to TV)
How to remove the annoying notification that Chromecast puts on all devices connected to the WiFi network at home [Updated: New method]
Receive updates: SUBSCRIBE by email and join 10,000+ readers. Follow this blog on Facebook and Twitter.