For some time now, there is another variant besides the Messenger WhatsApp: WhatsApp Plus. We present the differences between the two communication apps below.
WhatsApp Plus: Messenger no longer usable
Note: According to the developer, after a complaint from WhatsApp, the further development and support of WhatsApp Plus had to be stopped. To continue using WhatsApp, you must now use the original client again .
---
What can WhatsApp Plus do that WhatsApp cannot?
To avoid misunderstandings in advance: WhatsApp Plus is by no means an official extension of WhatsApp, even if the name suggests it. However, WhatsApp Plus has some interesting features on board compared to WhatsApp, whereby WhatsApp has caught up significantly since the last update.
WhatsApp Plus is much more generous than WhatsApp when it comes to the size of the files to be sent. In contrast to the 12 MByte limitation usual for WhatsApp, you can send files of up to 50 MByte with WhatsApp Plus. You can also send music tracks with WhatsApp Plus.
You can hide your online status with WhatsApp Plus. WhatsApp has also offered you the option to hide your online status since the last update. You can also get this service for free from WhatsApp. Here we explain where you can find and set up the new function.
With WhatsApp Plus you can easily access the settings or your profile using a 4×1 widget. WhatsApp has kept its fans waiting for a widget for a long time, but the app now comes with a practical widget for Android lockscreens that shows you the unread messages from recent conversations.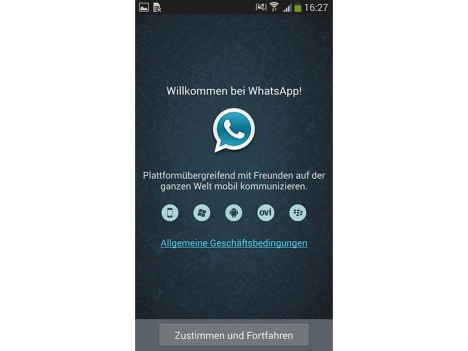 Customization – the big plus of WhatsApp Plus
The biggest advantage of WhatsApp Plus, however, are the numerous possibilities to design your messenger app according to your ideas.
Regardless of whether you simply want to eliminate elements from the surface, change background colors, fonts or buttons, with WhatsApp Plus you can let off steam.
If you don't feel like being creative yourself, just browse the integrated Themes Store for the right outfit for your WhatsApp Plus. In the store you will find numerous interesting surface designs that you can download free of charge.
Although WhatsApp is not exactly stingy with emoticons, WhatsApp Plus is still a little more generous here. For example, WhatsApp Plus also includes Hangouts emojis.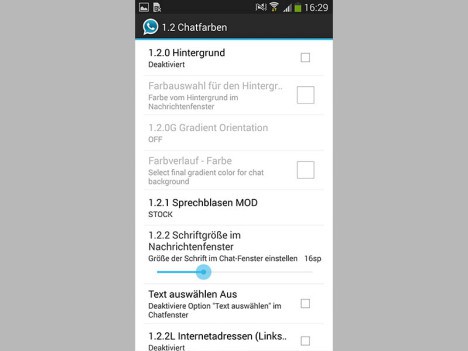 Is it worth switching from WhatsApp to WhatsApp Plus?
WhatsApp Plus looks attractive at first glance, there are also massive disadvantages.
As already mentioned, WhatsApp Plus is by no means free if you want to use interesting features such as hiding online status or hiding notifications.
However, paying with your personal data is far worse. WhatsApp Plus demands – like WhatsApp, however – a lot of and above all very extensive rights from you. To make matters worse, in this case you do not even know who you are granting access to, because who or what exactly is behind the author "Rafalense" is completely unknown.
You have to ask yourself the question of whether you want to give so much insight and data from your personal area to a completely unknown person or organization. However, there are other interesting alternatives to WhatsApp, which of course we also do not want to withhold from you.