Every six months, Avast publishes a new report on lavish Android apps. The company determines the data with the help of the users of its security and optimization app, among other things. From the latest report, we not only learn which apps consume your battery, mobile data and storage space, we can also derive recommendations for action so that you can immediately do more with your smartphone.
Saving battery: tips for Android smartphones
Tips to keep your data volume longer
Avast's latest Android app performance and trend report ( source ) lists apps that have a negative impact on battery life, performance and data usage. The basis is data that was collected on 3 million smartphones with Avast software. Most of them are Samsung smartphones, so that some of the apps from the top ten of the categories only appear on Samsung smartphones, but are preinstalled there and some cannot be uninstalled. The data was compared with the most frequently used apps in the USA or Great Britain.
Performance-hungry apps with too much battery consumption
The number one performance brake, according to Avast statistics, is Samsung AllShare. However, enormous improvements can already be achieved by switching off the quick sharing option. The Samsung Push Service can be optimized just as easily: Deactivating the notifications is enough to reduce its power hunger.
Also astonishingly performance-hungry apps are …
Google Docs
SHAREit
Flipboard
Google text-to-speech
Clean master
Super bright LED flashlight
LINE
Adobe Acrobat Reader
Google Maps
AppLock
Microsoft Outlook
DU Battery Saver
ES File Explorer
Netflix
Snapchat
Photo grid
Amazon shopping
Whatsapp
All of them can be deactivated or replaced with …
Files Go instead of SHAREit
Quick setting entry instead of flashlight app
Google PDF Vewier instead of Adobe Acrobat Reader
Google Maps with offline maps or alternatives
On board means instead of AppLock
Amaze instead of ES File Explorer
WhatsApp alternatives
Apps like Google Play Music or Talkback, on the other hand, are more complicated to tame. However, since their influence is based on the mobile data connection, we will go into this further below. Facebook and streaming apps like Spotify are also featured in several of the negative top ten lists. We treat these in the area of ​​excessive memory requirements. For general battery saving tips, you should consult our separate article: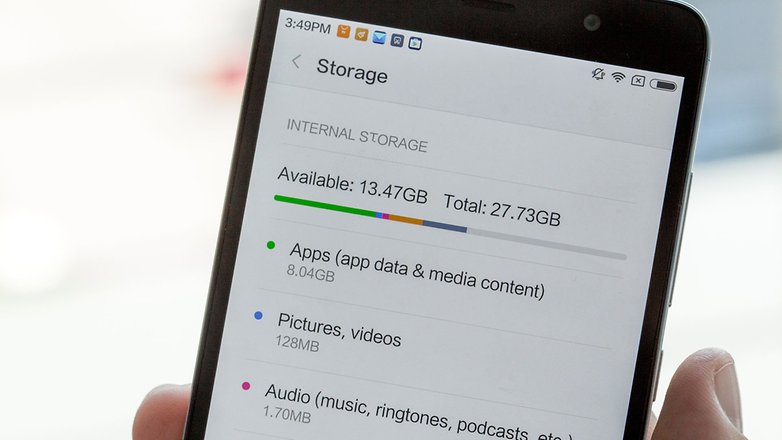 Apps with too much memory
Note: Memory here describes internal memory, not RAM. When it comes to memory-wasting apps, Avast differentiated between those that start automatically and those that users open manually. Top candidates are …
Facebook
Spotify
Instagram
Amazon Kindle
Facebook Messenger
Firefox
CosmoSia
Google Maps
Chrome
Google search
Line
Snapchat
Amazon shopping
Google Earth
Clean master
Photo grid
Amazon video
Netflix
Streaming apps and browsers use a lot of memory to keep data offline and thus reduce their consumption of mobile data. So you should only clear the cache of those apps when you really won't be able to open the downloaded websites, titles or videos.
Android memory full: so you can empty it
Facebook and Messenger can be replaced by a combination of Facebook in the browser and Messenger Lite without major losses. The web version also sends notifications from Chrome if you allow and request this. The Messenger Lite delivers the most important chat functions with a significantly reduced storage space requirement.Messenger Lite: Free calls and messages
The appearance of Cleanmaster is as amusing as it is sad. The supposed optimization app appears in the statistics of the apps to be optimized. Similar to the DU Battery Saver listed above, such apps are a game with your hopes. Problems with memory, performance or battery life cannot be solved at the app level, since apps must not touch the underlying system in which the problem takes place.
In general, you should really optimize, but then sensibly. Files Go helps to delete photos that have already been saved or apps that have not been used for a long time.Files Go from Google: free up smartphone storage
Apps that waste your data volume
Even without your intervention, some apps waste a lot of data. Even small advertising banners in an app can lead to frighteningly high data consumption in the long run. Avast listed the following sinners, among others:
Google Talkback
Facebook
Instagram
Spotify
Firefox
Whatsapp
The Weather Channel
Netflix
Line
Snapchat
Clean master
Amazon shopping
Samsung Beam
Super bright LED flashlight
ES File Explorer
A few of the apps already appeared in the other categories, which is why we don't want to list suitable alternatives again.
A second tip besides replacing or uninstalling is to limit the background data. In the Android settings you can reduce all background data centrally. On the other hand, you can prohibit individual apps from using mobile data in the background.
Conclusion
Unsurprisingly, the most frequently used apps are also those that either waste data, memory or battery; often two of them commit all three sins at once. Rather surprising are incorrectly programmed but pre-installed apps like Samsung's AllShare, the Beaming Service, Samsung Security Policy Updates or the Samsung Push Service. Luckily, Samsung is turning this bloatware madness bit by bit. Newer smartphones no longer have as many pre-installed apps as the Galaxy S5, which is still the most frequently used smartphone in Avast statistics.
The Google apps, some of which have to be installed on smartphones for licensing reasons, are turning out to be more and more ballast. On the other hand, no optimization apps help, because these often only provide more ballast and reverse the hoped-for effect.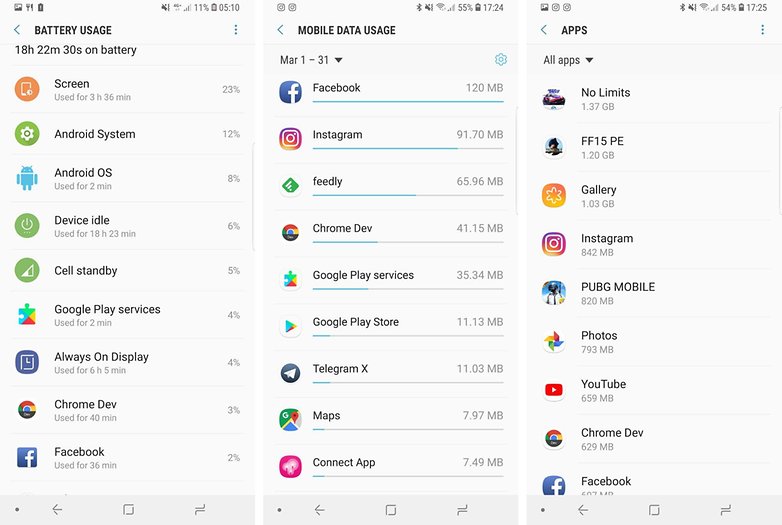 Which app lists your statistics on data – which ones on storage and which ones on battery consumption? And what are you going to do about it?