Setting up the lock screen on Android is the easiest way to secure your phone from prying eyes and hands. But this security measure is also annoying. It tires having to be unlocking the phone every time, entering the pattern, pin or password of lock each time you want to use it.
The security offered by the lock screen is essential and cannot be dispensed with, but it would be good if it were more flexible and allows you to configure exceptions: for example, that the screen does not lock when you are at home or in a place of trust, or that it does not crash while carrying the phone in your hand or in your pocket. This would make the user's life much easier and less tedious.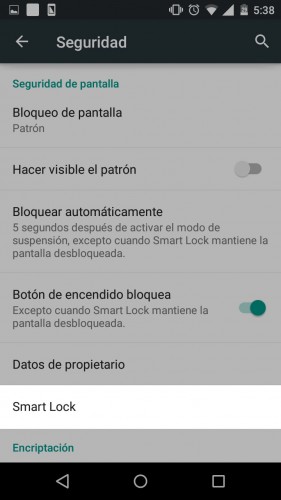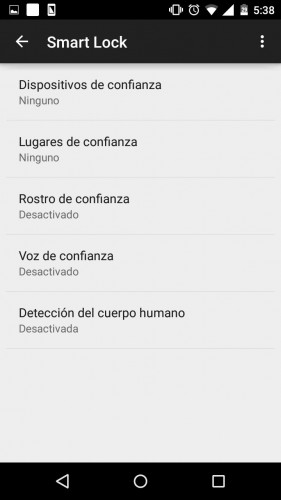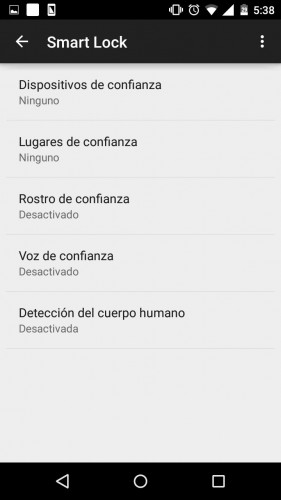 And that is exactly what Smart Lock does , one of the best features that was introduced by Google in Android Lollipop 5 . With this function activated, the following exceptions can be established, during which the screen lock will be disabled:
– Trusted devices : The lock screen will be disabled while the phone is bluetooth-linked to a smartwatch or car audio system, for example.
– Trusted places : it will never be necessary to unlock the screen while you are in a trusted place preconfigured in Smart Lock (the house, for example).
– Human body detection : it is the highlight of Smart Lock. When this option is activated, the screen will remain unlocked when the user carries the phone in his hand or in his pocket and will only be locked when the phone is left lying around. It is not perfect, but what it offers is tremendously useful.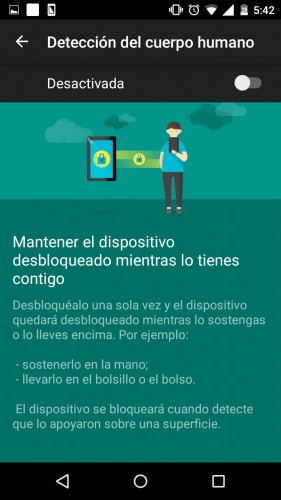 The Face of Trust and Voice of Trust options are actually no exceptions. They are conventional locking methods, which allow you to unlock the screen with your face or voice.
How to activate Smart Lock on Android
Instructions may vary from device to device. For reference, here is how to do it on a Motorola Moto G with Android 5.0.2 .
Step 1 . Go to Settings > Security > Screen lock . Activate any of the available blocking methods: pattern, PIN or password (do not use the "Swipe" method).
Step 2 . Return to the Security screen , tap on the Trusted agents option and activate the Smart Lock option (Google) .
Step 3 . Return again to the Security screen , select the Smart Lock option and enable any of the options indicated above.
Remember that this option is available on devices with Android 5. For mobiles with another version of Android, there are applications such as Smart Unlock that offer similar functionality.
Note : This Lock Screen Smart Lock should not be confused with the Password Smart Lock, which has another purpose.
Screen lock and how to avoid getting in the way
How to put your name on the lock screen
Solution to the screen lock «Deactivated by the administrator»
Receive updates: SUBSCRIBE by email and join 10,000+ readers. Follow this blog on Facebook and Twitter.