Finally, you can delete your WhatsApp messages that you accidentally sent so that the other person can no longer read them. So far, the delete function was rather useless, since the messages were only removed in your history. However, the feature has not reached all WhatsApp users. Nevertheless, we have already successfully tested it.
After Skype, Telegram, Slack and a number of good chat services , WhatsApp is finally following suit and lets us delete messages sent accidentally from everyone's chat history. So far, the delete feature looked like this: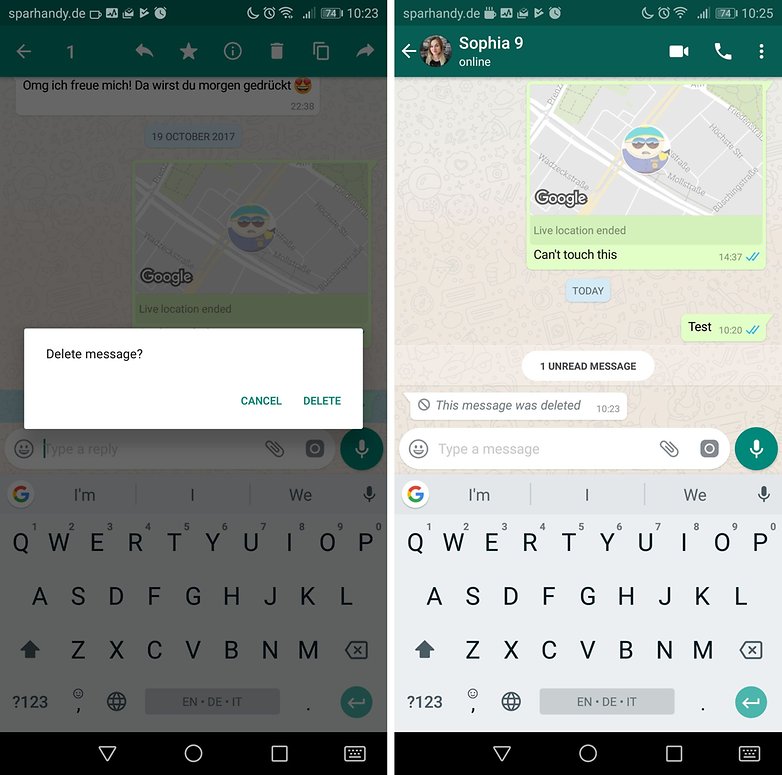 The effect of the delete feature was that the message disappears from your history. However, it remained visible to your counterpart or the other members in groups. Fortunately, WhatsApp has now recognized and fixed that this is confusing nonsense. Delete now works for all participants. The deletion dialog has been expanded accordingly: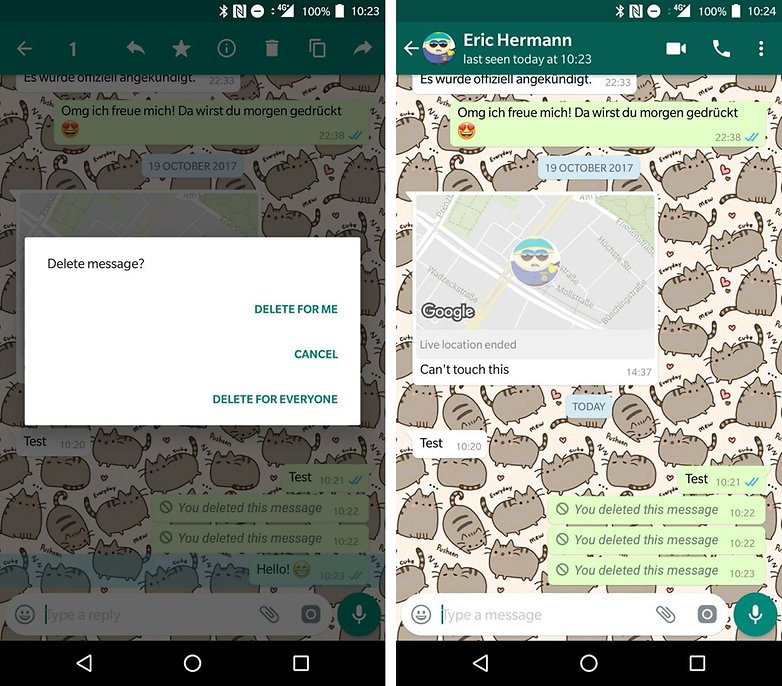 Technically, it works so that you can send a command to the other chat participants for seven minutes so that their WhatsApp client removes the message from their history. After this period has elapsed, this option disappears. The official auxiliary article says:
"In order for messages to be successfully deleted for everyone, you and the recipient of the messages must have the latest version of WhatsApp for Android, iPhone or WindowsPhone installed."
Our test was WhatsApp 2.17.401 Beta. The same versions do not mean that the same functions are available. While Sophia was shown the new delete menu, my client could only receive the delete command; so Sophia was able to successfully delete messages in our chat, but not me.
It should be noted that Sophia was not informed that the message was successfully deleted from me. So it is possible that your supposedly deleted messages are still displayed in the course of some of your friends in the group. So continue to apply: watch what you write to whom! 😉