Kingroot.net is a website where you can download the Kingroot APK to get root permissions on Android 2.0 or higher. But beware! This application has been accused of having a virus or malware.
Kingroot (do not confuse yourself with Kingo Android Root) is an APK of Chinese origin that allows you to be root from the same phone, without having to use a computer or PC. The old version 4th included support for Android 4.4, 5.0 and 5.1. The new version 5.3 will surely support superior Android systems. On the official page, it kingroot.net  says it supports more than 100,000 devices, including Samsung, Huawei, LG and others.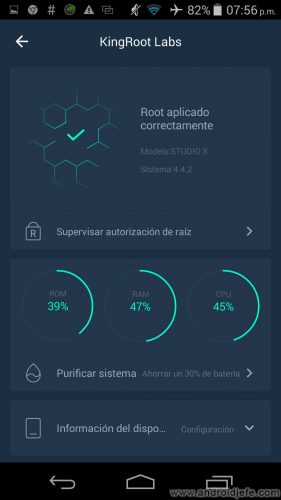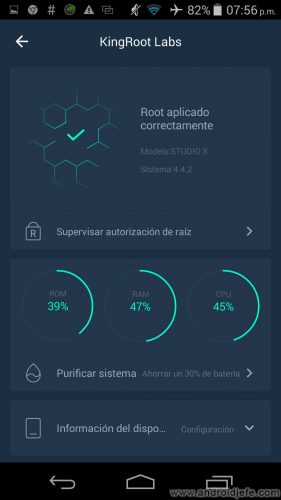 Root successful with KingRoot
Download, Install and use Kingroot
As it is an installable APK, you just have to install this file on your phone and run it (it is downloaded from kingroot.net/root ).
The app is in Chinese but seems to be intuitive enough. Just press the root button that will appear at the bottom. Wait for the process to finish and nothing else.
The Root Checker application, available on Google Play, will allow you to easily verify whether the root was successfully obtained or not.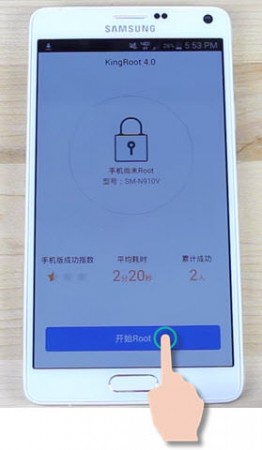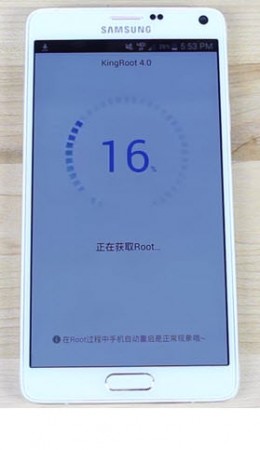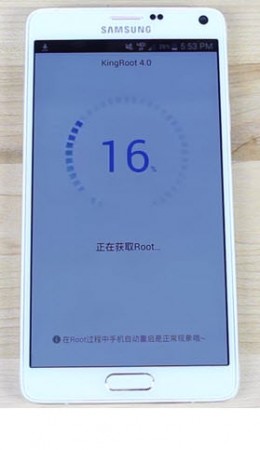 This YouTube video explains better how to use Kingroot on a Samsung Galaxy Note 4 SM-N910V. You can also read how I rooted a BLU phone with Kingroot.
In order to install this APK, Unknown Sources must be enabled on Android ( Settings > Security ).
You can download the Kingroot APK at  kingroot.net/root/
Kingroot is it safe?
Unfortunately, this Chinese app KingRoot has been accused of having Malware and Adware. It is claimed to make irregular changes to the system and they CANNOT be reversed. This page of XDA-Developers references AVG antivirus pages, where they are supposed to have done the Kingroot analysis.
By using the online antivirus  VirusTotal.com,  Kingroot is detected as a threat by some popular antivirus. In addition, Kingroot installs its own application to manage root permissions, called Kinguser (you cannot choose to install SuperSU). When installed, KingRoot also has permission to do various things on the phone. For example, you can take photos and videos, view contacts, and have full network access, among the most important permissions.
What can be said in favor of Kingroot is that it is not a new application. It has been on the internet for a long time. As for malware, other root applications such as TowelRoot or Framaroot are also detected by antivirus. It is a common point of this type of applications. However, none of this makes us recommend this application, especially if it is going to be installed on a cell phone with sensitive data.
What is it and how to root an Android cell phone?
Mediatek SU, exploit rooting nearly 100 devices, inc. Sony, Nokia, Alcatel, BLU and Amazon
CF Auto Root adds support for Android 5.1.1, 6.0.1 and new devices
Receive updates: SUBSCRIBE by email and join 10,000+ readers. Follow this blog on Facebook and Twitter.