Updating applications is generally good because only in this way you get new functions that the creator adds, and correct possible errors, failures, malfunctions or compatibility problems.
When the Android phone has the Google Play Store installed, the applications that have been downloaded from this store are automatically updated. When it is not installed or when the applications have not been downloaded from there (.APK), the user has to update the applications manually: he has to investigate on his own if there is a new version of the application, he must look for the APK of that version on the web and finally you must download and install it.
APKTrack  helps to speed up that tedious manual process: it can detect if there are updates for any of the applications installed on the phone, and it allows you to directly search for or download the APK of those updates.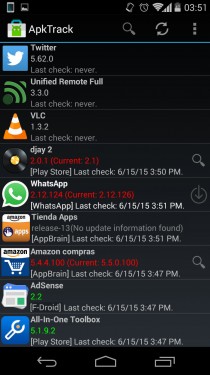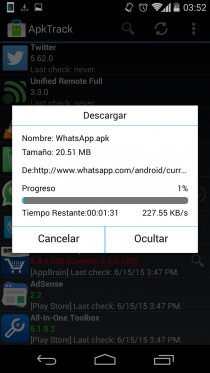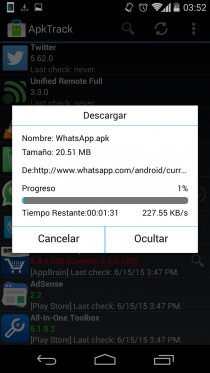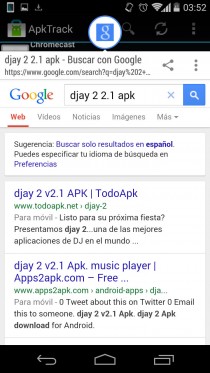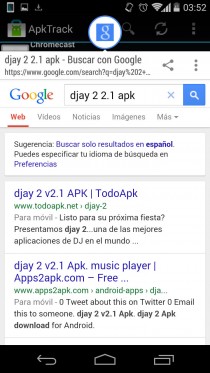 To find out if there are updates, check websites and Android application stores such as F-Droid , AppBrain or the Play Store itself . Also check websites of the developers themselves. In the case of WhatsApp, for example, check the official site whatsapp.com and directly offer a button to download the APK of the latest version .
Once you scan all the applications installed on the phone, you have to touch on any of them to check if there is an update available:  if the number (version) of the application is highlighted in green it means that there are no updates. If it is marked in red, there is an update. In this case, a magnifying glass or a down arrow will appear on the far right to search for or download that update, respectively.
When the magnifying glass appears, tapping on it will do a search for the update on Google. In the settings you can change this and configure it to do a search on other application sites such as APKmirror , Evozi , DuckDuckGo or even on Google Play itself.
By default the user must manually check if there is a new version or update of an application, but in the APKTrack settings you can activate the automatic search for updates  (Enable Background Checks).
Once the APK of an update is downloaded, you have to activate the installation of unknown sources in the Android settings to be able to install them ( Configure > Security > Unknown sources ).
Download APKTrack
The APK can be obtained on F-Droid or directly from the developer's website:  kwiatkowski.fr/apktrack/ApkTrack.apk
Receive updates: SUBSCRIBE by email and join 10,000+ readers. Follow this blog on Facebook and Twitter.