From the Android 5 system onwards it is easier to record what happens on the cell phone screen. It's just a matter of installing an application that does this job. And one of them is Google Play Games.
Basically, it is an app that allows you to manage the installed games. But it has a function that allows you to record games. Fortunately, once recording has started, you can exit the game and record anything that is done on the device.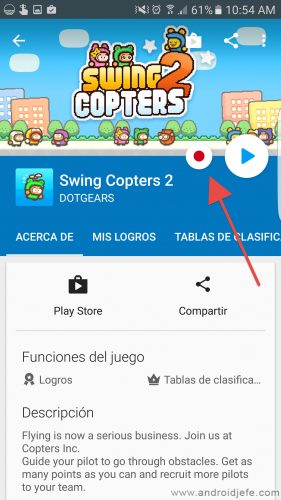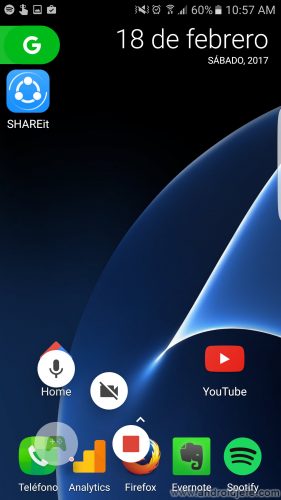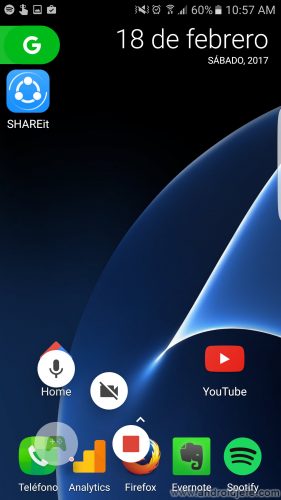 Record your face and what you say
If you want to comment something, the application will record what you talk about in the video . You can also capture your face with the front camera . Both options can be easily deactivated (or reactivated) if you prefer. It offers similar features to YouTube Gaming.
Unfortunately, it only records the external audio collected by the microphone . If you want to record the internal audio you will have to resort to other apps like Recordable (although the result is not optimal here anyway).
Once recorded, the video will be saved in the device memory, in the Screencasts folder . It can also be uploaded directly to YouTube , making a previous edition on the same platform. The quality of the video can be chosen before recording. You can choose between HD (720p) and SD (480p) quality .
The only downside I find to Google Play Games is the button to activate the controls, which will appear in the recording and cannot be hidden .
Google Play Games is no longer factory-installed on modern devices. But it can still be downloaded from the Play Store. Remember that in order to start recording, you must have downloaded a game. Only then will the record button appear.
For older Android versions
In case you have an older version of Android, there are also alternatives. For example, in Android 4.4 (onwards) you can record without installing apps and without root , but the process is somewhat technical. In Android 4.3 and lower versions , root access and an app like Z Screen Recorder are necessarily required.
Download Google Play Games : play.google.com, More information : support.google.com
How to RECORD the cell phone screen
How to transmit the screen of your cell phone to YouTube, inc. frontal camera
How to change your name, your device and game ID in Google Play Store
Receive updates: SUBSCRIBE by email and join 10,000+ readers. Follow this blog on Facebook and Twitter.