Spotify thinks it knows what you like. Use that musical taste to show you related songs, automatically mixed. They are the Daily Mix.
The Daily Mix are endless playlists  based on what you listen to and automatically created by Spotify (you can't create them on your own). They are found in the "Start" tab, "Made for username" or also "Created for you" in the PC program.
These playlists are automatically generated every day. They are available for both free users and premium customers. Their name comes from the fact that they are a set of various songs based on your musical tastes. The songs don't mix with each other. For this you must activate the "Crossfade" option in the Spotify settings.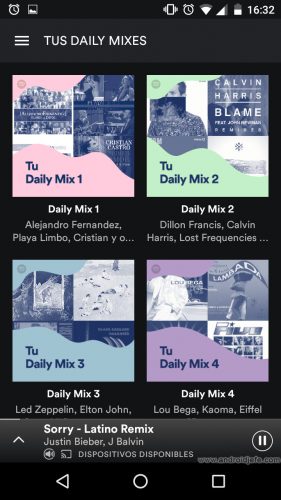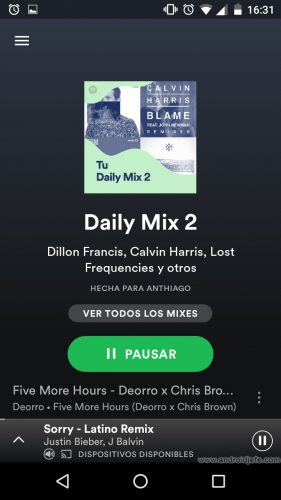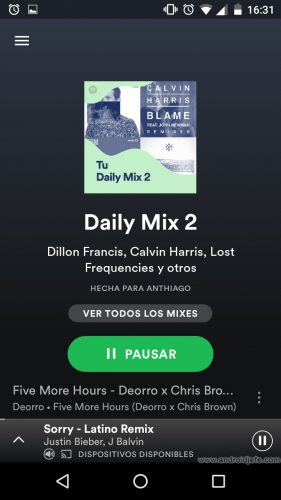 How do they work
Mixes are made with songs you usually listen to or related to, plus new songs, usually of the same genre.
The list of songs is "infinite" in each daily mix and new items are shown as you continue listening.
Fortunately, these are playlists that can be downloaded like any other, as long as you have Spotify premium . They can be shared from the three-point button at the top of the playlist screen. They can also be saved in your library, although this can only be done from the desktop client, also from the three-point button in the playlist.
Can they be removed?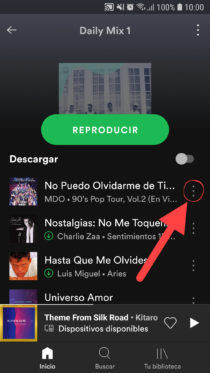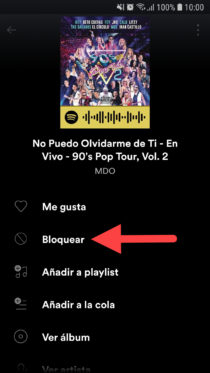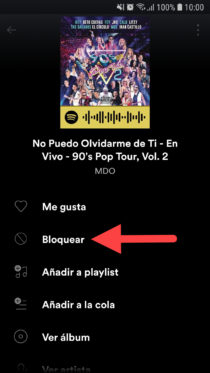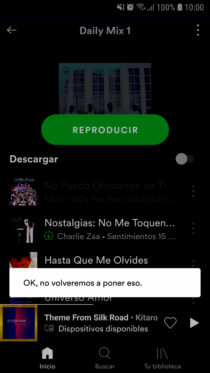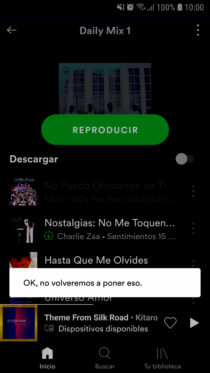 Unfortunately you can't remove the Daily Mix from Spotify . However, you can block songs in those playlists so they don't play. Just tap the three-dot button to the right of the song you don't like and tap on "Block." Thus the song will not be played on the Daily Mix only. If you want to unlock it, instead of the "Lock" button you will have the "Allow" option.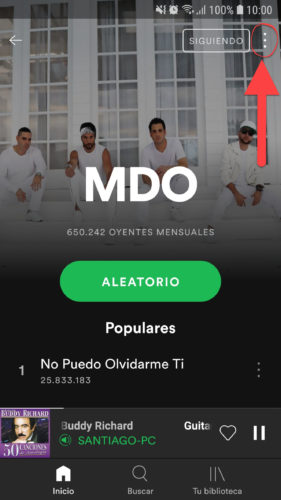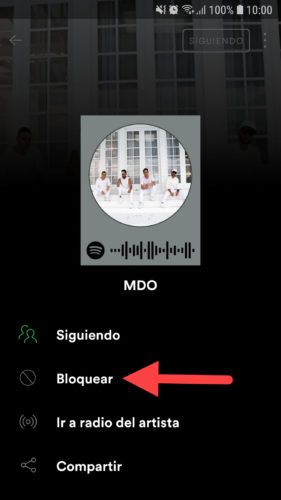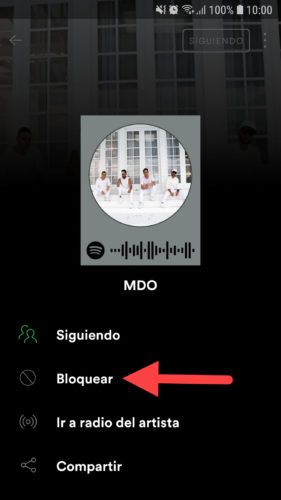 You can also block artists on Spotify. However, by doing this, all of that artist's songs won't play in any of your Spotify playlists where they appear (not just Daily Mix). To block an artist, tap the three-point button on your song and tap "View artist." On the artist screen, tap the three-dot button at the top, and tap Lock on the menu.
Another way to control the music recommended in the Daily Mix is ​​to choose carefully what you listen to on the platform, so that Spotify eventually changes those recommendations.
Spotify uses cookies on the desktop client and website to "offer you content you have previously heard or enjoyed." Those cookies can be blocked but I do not recommend doing so because this will not eliminate the previous recommendations and may rather affect the experience and future recommendations after the blocking. 
Other playlists like Daily Mix
In addition to the Daily Mix you also have "Weekly Discovery", which shows new songs every Monday based on what you've heard during the week, or "News Radar", which shows new releases from your favorite artists.
Related articles :
Spotify Premium Free: The legal, illegal and its risks
Use this APP to mix Spotify music like a DJ
With Sound Assistant you can mix music from YouTube or other apps (Samsung)
Receive updates: SUBSCRIBE by email and join 10,000+ readers. Follow this blog on Facebook and Twitter.