YouTube Gaming is no longer a passive application that only allows you to consume content about videogames (videos or games in real time): recently Google has added a couple of functions to create content, which allow recording the Android screen and also transmitting it in real time towards the internet. And it not only serves to record us playing games, but anything that is done on Android. 
There are several ways to record the screen on Android (KitKat, Lollipop, with root, without root, etc.). Let's add YouTube Gaming to this list, which stands out from other options because it also allows the Android screen to be transmitted in real time (live streaming) to the YouTube Gaming video platform (sister page of YouTube, exclusively for video game content ).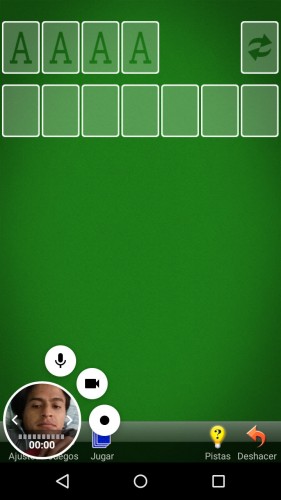 This function is supposed to only be used to create content about video games, but based on my tests, I have verified that it can also be used to record anything that is done on Android (video tutorials?) And I'm afraid it can also be transmitted in time. Whatever is done on screen (maybe to guide or remotely support someone?)
Another great thing about YouTube Gaming is that the screen capture includes the recording of the front camera, which allows you to show your face while you are playing a game or doing something on your Android.
To start a recording or transmit the screen (a verified account is required for the latter), press the blue button at the top right (the one with the figure of a person) and select "Go Live". Then you choose whether to record the screen or to transmit, the video quality (720p, 480p), the application or game that you want to capture and that's it. Controls to start recording will appear at the bottom right (along with the image from the front camera). Recording stops from those same controls. Screen recordings are saved in the Videos or Movies folder in the device memory.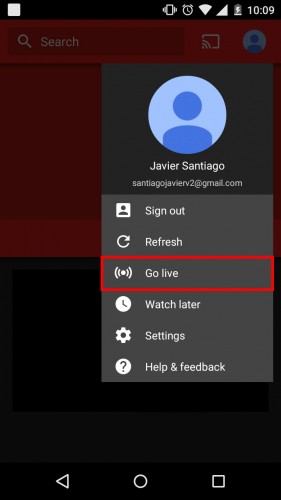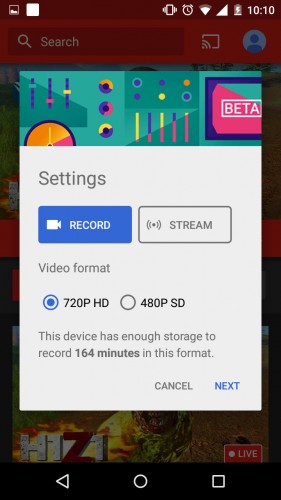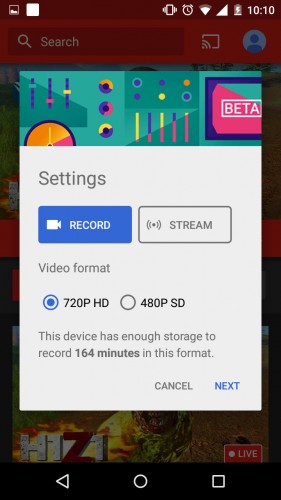 Unfortunately, it seems that recording or transmitting the screen with YouTube Gaming requires a lot from the device, so it is possible that in many low or medium-end equipment this generates latency (slow them down). In addition, it is highlighted that Android 5 or higher is required to have these recording and transmission functions.
Download YouTube Gaming APK : Link (APKmirror)
How to RECORD the cell phone screen
How to record screen on Android 4.4 or higher, NO apps
Use this APP to record what you play on your cell phone, inc. the camera
Receive updates: SUBSCRIBE by email and join 10,000+ readers. Follow this blog on Facebook and Twitter.