Certain applications installed on your Android mobile can connect to the Internet and download / upload information even when you are not using them (background). When you connect by mobile data, it makes sense to disable this behavior to save the most on your contracted rate, but what reason would there be to disable WiFi data in the background to an application? Battery.
In addition to being beneficial for the battery, disabling WiFi data in the background can also be very useful when you are connected to a WiFi network without a flat fee (where they charge you according to downloaded data) or to partially control applications that should not connect to the internet or you shouldn't abuse the connection if they are mostly local in nature (a flashlight app for example).
To disable background WiFi data, you first have to disable background data on mobile networks,  and then tell Android to consider WiFi connections as mobile networks.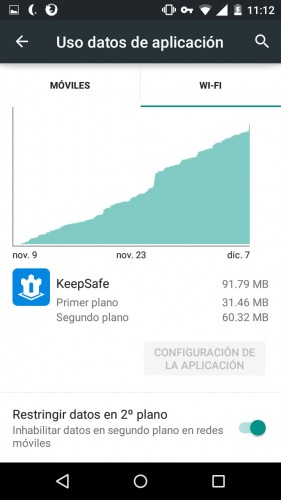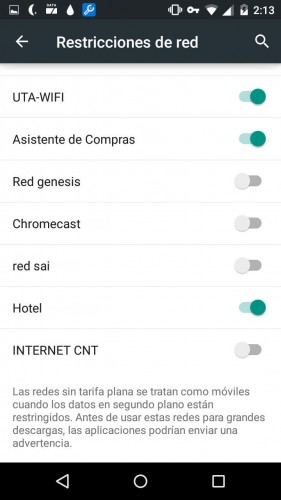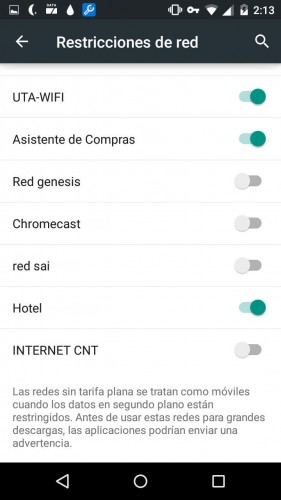 How is it done
Step by step, it is done like this (the process may vary depending on the model):
1. Open Android "Settings".
2. Select «Data usage».
3. Tap on the application in which you want to deactivate the WiFi data in the background.
4. At the bottom, activate the option that says Restrict data in the background (In certain Android devices it may be necessary to press the menu button and disable the Synchronization option ).
5. Return to the list of applications.
6. Tap the menu button and choose Network Restrictions (on some devices, this option may be called Mobile Hotspots ).
7. Finally, activate the WiFi network or networks in which you want to block the data in the background.
Note : This process will also disable the background data of that application when connecting via mobile networks.
To deactivate the background WiFi data from another application, you would only have to repeat the process until step 4.
You could do this for all installed applications (using the "Restrict Data" option under "Data Usage") but I recommend that you don't. You don't want to do this for your messaging, email, Play Store, or browser apps, for example. By doing so, these applications will stop notifying you of new messages, emails, or will not be able to download files and applications normally.
Be it WiFi or mobile data, the download of data always implies a battery consumption (often notable). Controlling applications that do not need to connect to the Internet in the background can help you save an interesting amount of battery and control parasitic applications that may be using or abusing WiFi bandwidth for unknown purposes.
How to disable mobile data on Android (or restrict it)
LOCK internet access in Android applications (restrict data)
How to avoid background apps on Android 7+ (NO root)
Receive updates: SUBSCRIBE by email and join 10,000+ readers. Follow this blog on Facebook and Twitter.