If your phone was lost or stolen, you can track it using the multiple options offered by Android. However, when you use several of these alternatives, you should know that the notification " Locating device " will be generated on your device . If you manage to get the location of the computer, the notification " Device found " or " Device located " will also appear , specifying something like "Find my device has located the device".
Obviously it is not good to let the person in possession of your device know that you are tracking your cell phone, who can tap on the mentioned notification to know more, including how to deactivate the location system and prevent you from locating your lost mobile phone.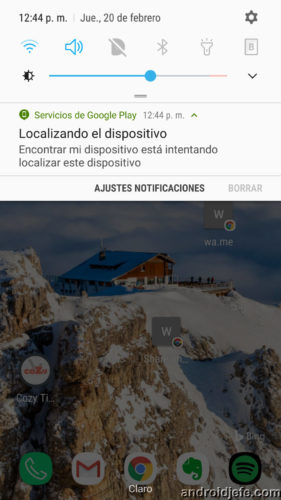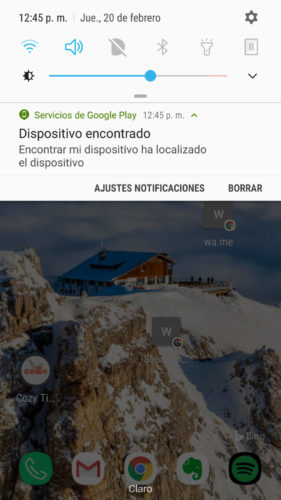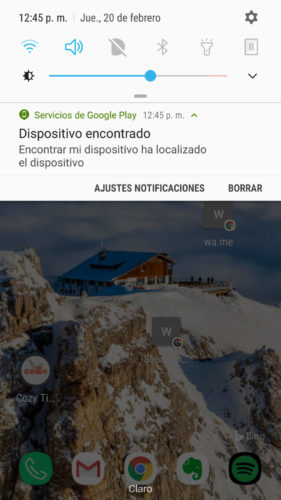 How to disable the found or located device notification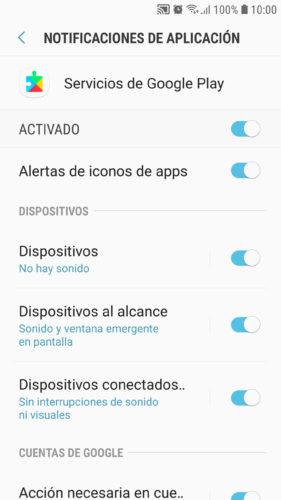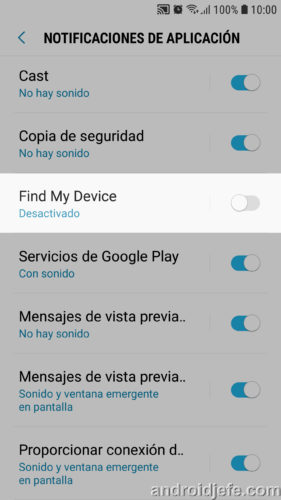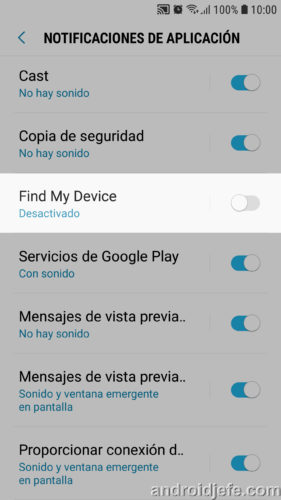 If you are using the "Find My Device" tracking system provided by Google, the Found Device notification is generated by the Google Play Services application . This application handles various tasks on the device and generates their respective notifications. On devices with Android 8 system or higher, you can deactivate only the "Find my device" notification without altering the others as follows:
Open system settings.
Tap on the "Applications" menu
Find the menu button, usually in the upper right, and tap on "All" or "Show system applications."
Select "Google Play Services" or "Google Play Services".
Tap on "Notifications".
Finally disable the switch that says « Find my device «. This will no longer show the notification Locating device, when you try to get the location of your cell phone or tablet, nor the Device found, which appears when your location has already been obtained.
Android 7 or lower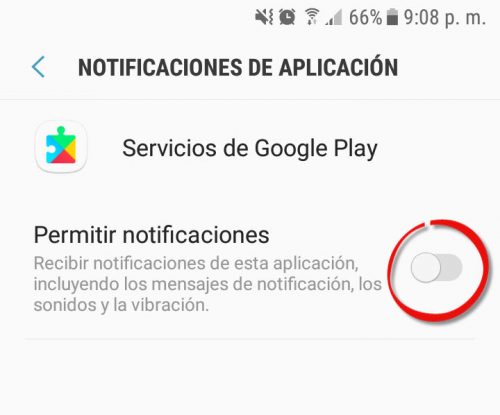 On devices with Android 7 or earlier systems, "Find my Device" notifications cannot be disabled independently. The only way that these notifications do not appear is to deactivate ALL the notifications of the Google Play Services application, something that is done following the same first four steps above and as a fifth step deactivate the "Allow notifications" switch, as shown in the illustration above.
By deactivating Play Services notifications, you may lose other types of notifications generated by this application, since it is responsible for multiple tasks on the device, in addition to the tracking system:
Google Play Services is used to update Google apps and Google Play apps.
This component provides essential features such as Google service authentication, contact synchronization, access to the latest comprehensive user privacy settings, and location-based services with less power consumption and higher quality.
Google Play Services also improves your interaction with applications. Accelerate offline searches, provide more explorable maps, and enhance gaming experiences.
The apps may not work if you uninstall Google Play Services.
From what I have been able to see, by turning off notifications from Google Play Services, I have still continued to receive notifications from the Play Store (installation, download). I have not detected the lack of other notifications on my device.
"Device was located" on Samsung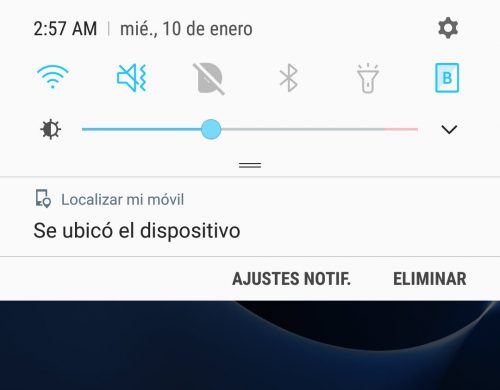 In addition to the tracking system provided by Google, Samsung devices incorporate a second tool called " Locate my mobile " that Samsung provides. If you have created a Samsung account, activated its mobile location service (Settings, Lock Screen and Security, Find my mobile) and try to locate it from here, a similar notification will also be generated on the device.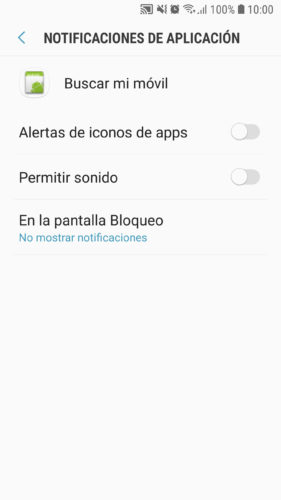 In this case, the notification is generated by the "Find my mobile" system application and unfortunately on older devices it cannot be disabled. In modern equipment, although it is inevitable that it appears when the phone is unlocked, if you can deactivate its sound and prevent it from being seen on the lock screen. The procedure is similar to what is indicated: you must go to Settings, Applications, All, Find my mobile, Notifications and turn off the sound and notifications on the lock screen.
Incidentally, today several Samsung devices worldwide received the notification "Locate my mobile" and the number "1" in it, due to a company error. If you received it, there is nothing to worry about.
Cerberus
Tracking applications such as Cerberus can also generate the notification " Localized device " when using its own Internet location system, a requirement that Google has used in the past. If you use these apps you should also make sure to disable this notification from your own settings or by going to system settings, Applications, Cerberus, Notifications.
conclusion
Deactivating the notification of a located device can allow you to track your phone discreetly, without the person in possession of it noticing it. If you use one or more of the location services mentioned above, be sure to disable this notification on all of them.
References : Play Services, Reddit
How to track your cell phone with Google, Gmail | Locate by IMEI, GPS, etc.
How to know the IMEI of your STOLEN cell phone
How to see the location history of your cell phone in Google Maps
Receive updates: SUBSCRIBE by email and join 10,000+ readers. Follow this blog on Facebook and Twitter.