On the support page, WhatsApp says that if someone blocks you, you won't be able to see their status " updates " or profile picture " changes ". You won't see his last time or if he's online. Your messages will not arrive ( they will stay with a view ) or calls (they will only appear as "Dialing" and never "Calling").
Look at the words "updates" and "changes." If someone has blocked you, you shouldn't be surprised if you see the same status or profile picture indefinitely. Or instead of the photo see the image of the "mysterious man".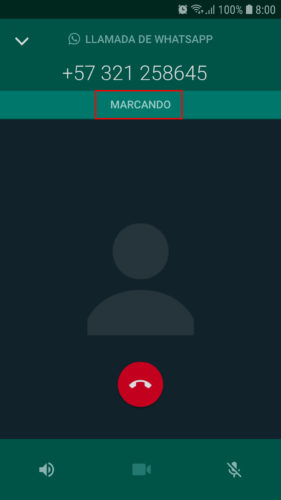 Unfortunately some of those things could also happen when the other person has stopped using the service. That is why WhatsApp says that this function is "ambiguous". They have intentionally designed it this way to maintain users' privacy so that they can use the lock freely or without suspicion.
Despite the last paragraph, it should not be very difficult to deduce that you have been blocked by combining what was said at the beginning with your particular situation. You may also see other signs confirming that you were blocked.
What if I blocked someone on WhatsApp?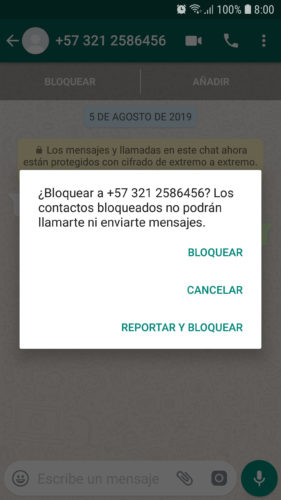 After what has been said, you can be calm because the other person will not know for sure if you blocked them, nor will they be able to see your activity on WhatsApp.
But what if you blocked her and are curious to know about that person? Can you continue to see its status ? What about your profile picture ,  last time , or if it's online ? Assuming that that other person did not block you too, it all depends on the privacy settings on that person's WhatsApp (Settings> Account> Privacy):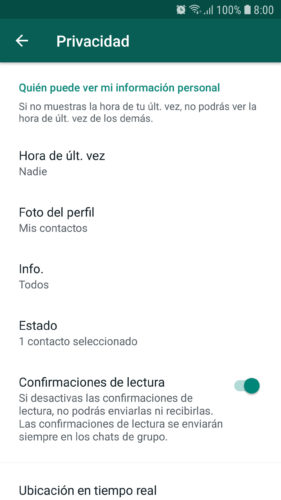 It is actually very simple: when you use "All" you will be able to see; You will not be able to see "nobody" (if you use it for the profile picture, you may see the image of the mysterious man). If you use «My contacts», which is the most common, you will be able to see their information if you are still on their calendar and it has not excepted you (in the case of the State configuration).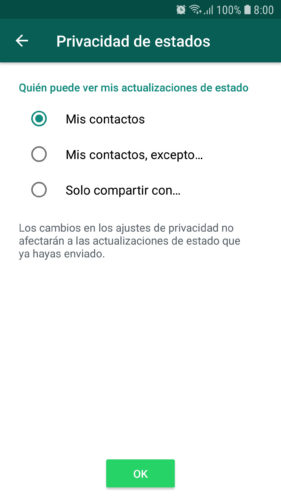 Whatever the case, what you definitely won't see is whether it's online (unless you spy on it).
Beyond the obvious, what struck me as odd in the tests I did is that I couldn't see the other person's last time when I WAS on their agenda, even though they had the Everyone option enabled. I mean, I had to ask him to remove me from his contacts in order to see this information.
Don't worry about some accidental action. When you block a person, WhatsApp will not allow you to make a call or send a message. And the messages that he may have sent you, even if you lift the block, you will not receive them.
More information in the WhatsApp FAQ : 1, 2
How to block a number that is NOT a contact in WhatsApp
Can I stop receiving WhatsApp messages from a contact WITHOUT blocking it?
How to know if SMS text messages have been BLOCKED
Receive updates: SUBSCRIBE by email and join 10,000+ readers. Follow this blog on Facebook and Twitter.