Smartphone owners are concerned about their battery. And monthly for your data volume. Because that is quickly running out. Then iron data saving is the order of the day. With our tips we help you to save data volume. It is particularly important to deactivate autoplay on Facebook & Co.
There are certain data formats on the WWW that cause unexpectedly high data consumption. Animated GIFs are considered inefficient, which you would not expect immediately. It is not uncommon for a three-second animation to add more than a megabyte. Even YouTube clips are more economical where you should expect two to over ten megabytes per minute. In music, depending on the bit rate, consumption fluctuates between one and five megabytes per minute. Here are a few key facts about typical online activities:
How much mobile data do apps and services consume?
| ACTIVITY | APPROXIMATE DATA USAGE |
| --- | --- |
| 60 minutes of Spotify "high quality" ( 160 kbit / s ) | 70.3 MB |
| 60 minutes of Spotify "highest quality" (320 kbit / s) | 140.6 MB |
| One hour of Netflix HD ( up to 5 Mbit / s ) | 2197.2 Mbytes |
| One hour of YouTube 1080p ( up to 9 Mbit / s ) | 3956.6 MB |
| One hour YouTube 720p (up to 4 Mbit / s) | 1757.8 MB |
| An average website ( July 2018 ) | 1.6 MB |
| Animated GIF (1 second) | ~ 1 MB |
Measure your own data consumption
Android on-board means for determining consumption
Android provides an excellent overview of your data consumption ex works. Just hold your finger on the corresponding tile in the quick settings, then you will get to the consumption overview. Alternatively, you can find the consumption overview under the entry Mobile data in the settings.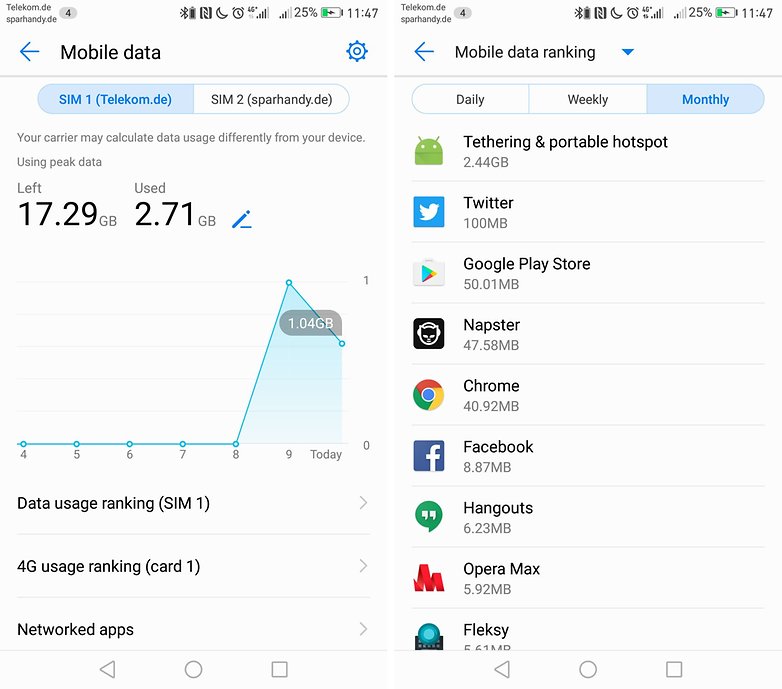 In the consumption overview you can also set limits, have warnings issued and limit background data. We'll go into these details in more detail later in the article.
Limits data usage in Android
Sets a data limit in the Android settings
This happens primarily via the smartphone's settings menu. Here you can easily view and manage your data consumption. First set a consumption cycle that is adapted to your contract and the monthly renewal of the volume. You can also set a limit here from which the mobile data is automatically deactivated.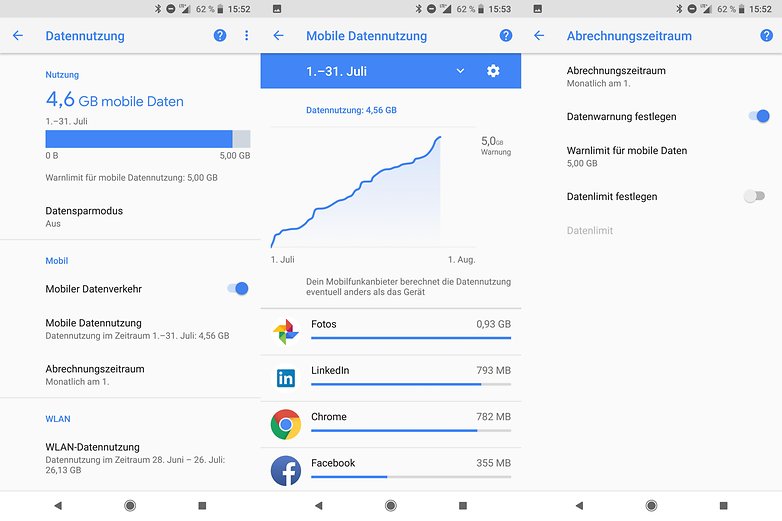 Forces apps to save data
With Android 7.0 Nougat, Google introduced the data saving mode of Android. Activates this and Android signals to the apps that they should be more careful with the valuable bits and bytes.
Activate data saving mode : Settings -> Network & Internet -> Data usage -> Data saving mode -> Switch to "On".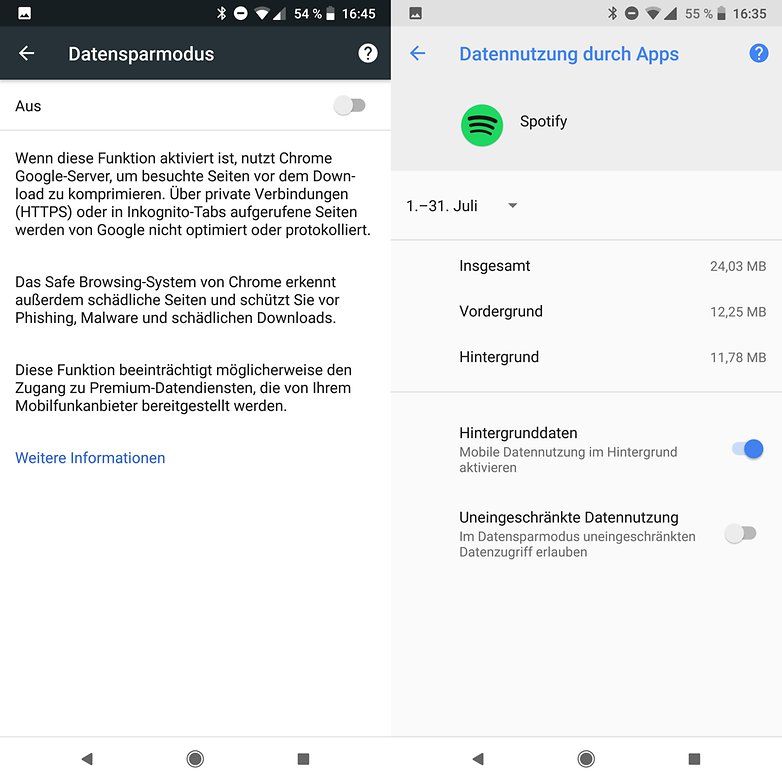 You can exclude individual apps from data saving mode. The easiest way is by tapping the Unrestricted data access button and exempting the desired apps from the data lock there.
Android also allows on-board means to ban apps from using data in the background. Have a look here:
Settings -> Apps -> Tapped the desired app to -> Data Usage -> Locks the background data
But beware! This can result in some apps no longer working to their full extent – especially the Google and system apps.
Deactivates autoplay functions and reduces data consumption
In a screenshot above you can see that LinkedIn and Facebook can be huge data guzzlers. Why it is like that? Videos start immediately when you scan them in the news stream. Then something quickly comes together. Therefore, you should deactivate autoplay functions if you like your data volume. That's how it works:
Facebook : Open "three-line menu" -> Settings and privacy -> Data Saver -> activate . Or : Call up the "three-line menu" -> Settings and privacy -> Settings -> Media and contacts -> Autoplay -> Select "Only with WLAN connections" or "Never play videos automatically".
LinkedIn : Tap profile picture -> Tap the wheel in the top right -> Account -> Play videos automatically -> "Never play videos automatically" or "Only if you have a WiFi connection" .
Instagram : Open your profile in the app -> Tips the three points on the right -> Use of the mobile data network -> Activates the data saver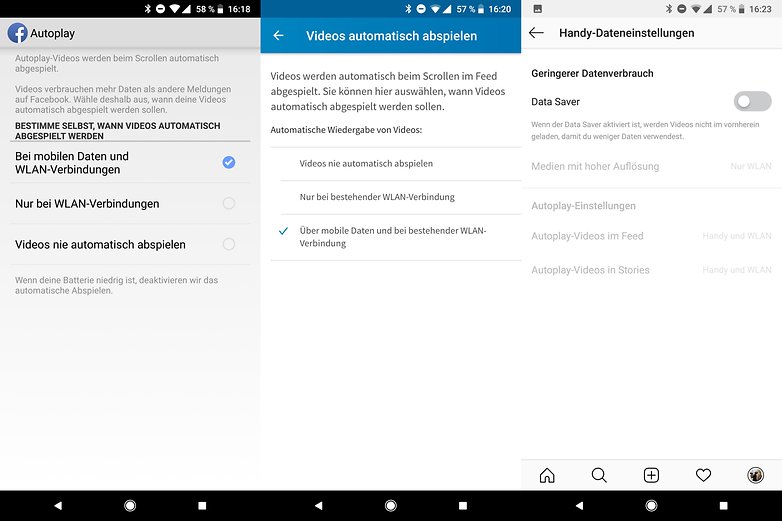 YouTube : Tap on your profile picture (top right) -> Settings -> Autoplay -> Deactivated " Play next video automatically" And : Tap on your profile picture (top right) -> Settings -> General -> Activated "Limit mobile data"
Spotify : Library -> Tool wheel top right -> Activates the Data Saver . Or : Set the quality when streaming to " Low " or " Normal " in the settings .
WhatsApp : Open three-point menu -> Settings -> Data and memory usage . Here you can customize "Media Auto-Download" and reduce the data consumption of WhatsApp calls in the mobile network.
Of course there are many other services that have data saving functions. Tell us in the comments how users can activate them and we add to this list.
Browsers can keep autoplay videos in check
The popular browsers can also save data. Deactivates autoplay here too, because without it saves your data volume. Chrome has its own data saving mode that compresses web content. But this only works with unencrypted websites.
Chrome : Three-point menu -> Settings -> Website settings -> Media -> Deactivate the switch for autoplay
General Data saving : Three-point menu -> Settings -> Data saving mode -> Activates the switch
Firefox : Three-point menu -> Settings -> Advanced . Here you set the items "Show graphics" , Use web fonts " and " Automatic playback " as you see fit.
Samsung Internet : Here you have to use Samsung Max .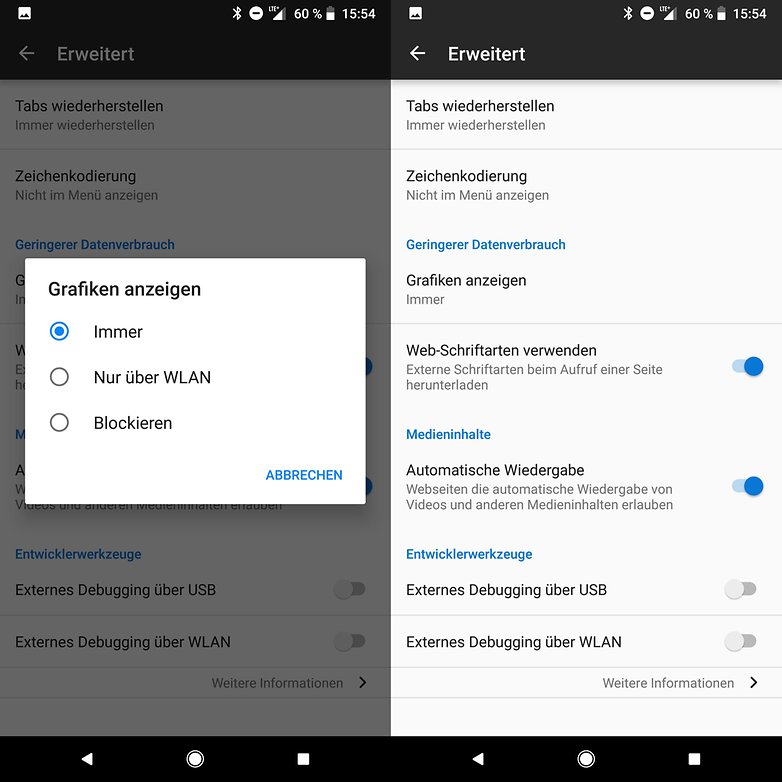 Compresses the data stream
Compresses everything with Samsung Max
Samsung Max was formerly known as Opera Max. The app is no longer released for many smartphones. It still compresses data traffic, now exclusively for Samsung smartphones (and some BQ devices, for whatever reason). Samsung Max uses a VPN tunnel so that the data always runs through the intermediate station Samsung and is compressed on its servers.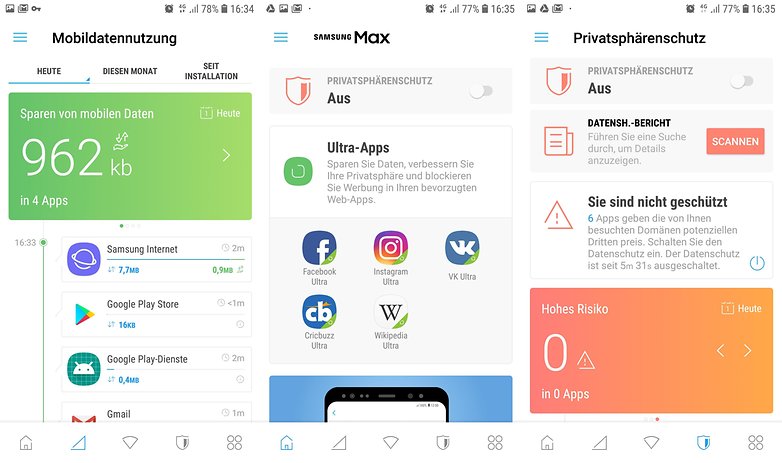 Samsung Max – Data Savings & Privacy Protection
Google Datally
Google is dawning so slowly that not everyone has 20 GB per month. If you want to deal more closely with your data consumption and also want a generally available data saving option, you should take a look at Datally. The app allows you to analyze your data consumption by day, week or month. You can even see when you used the most in the day view. This information alone can help identify potential data wasters. You can of course uninstall stubborn apps or turn off the data tap.
If you not only want to change your behavior, you can also activate a data saving mode. The uses a VPN to Google's servers and compresses the data stream of your smartphone. However, the success of this is not so easy to measure.Datally: mobile data-saving & WiFi app by Google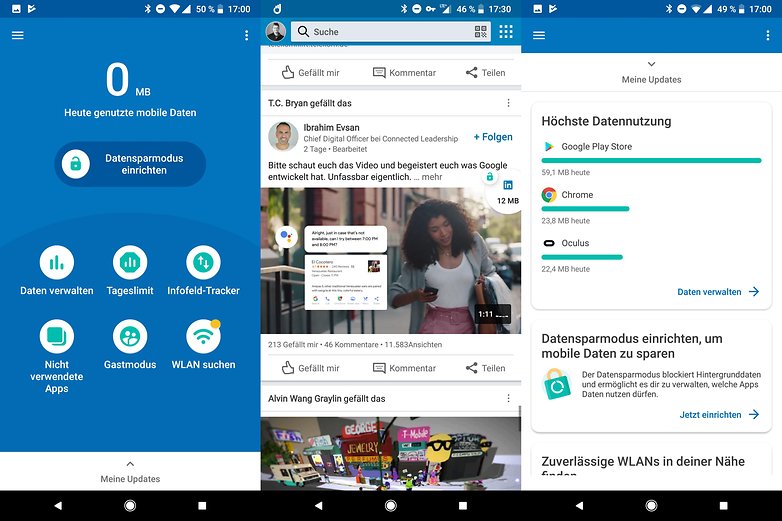 Uses offline features
Stores content from streaming services
Uses videos and music stored on the smartphone to save data volume; or uses offline functions of the music and video streaming services.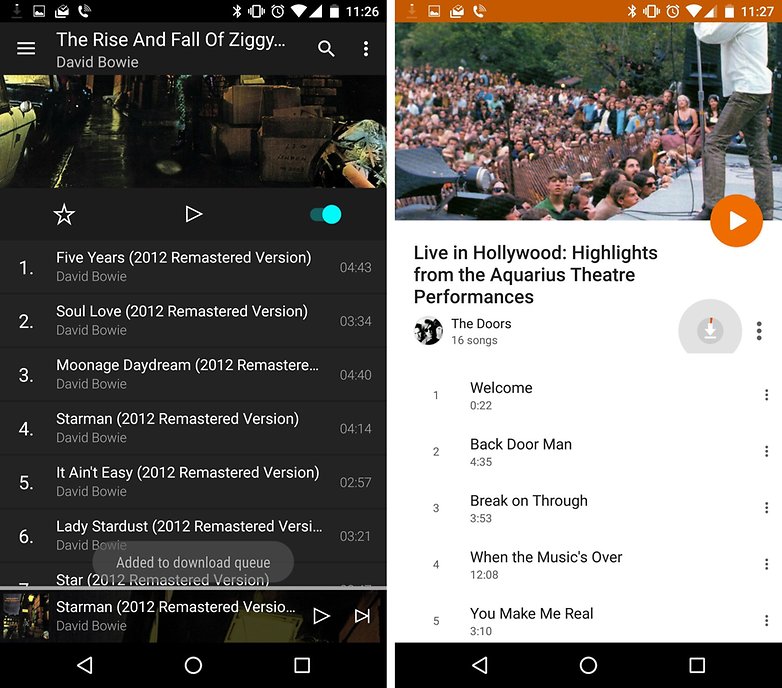 Most music streaming providers offer an offline function for a fee. So you can cache your favorite songs on your smartphone and play them offline while on the go. Alternatively, you can convert your CDs to MP3s and copy them to your internal memory or a microSD card and play them with a music player app .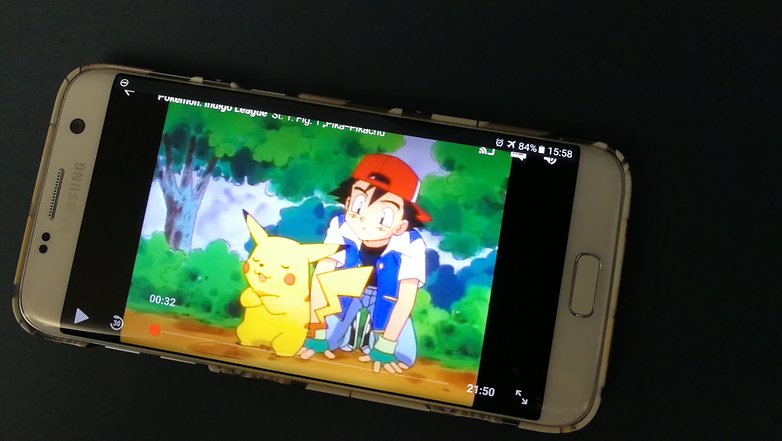 Netflix has also submitted offline mode. At home you can download individual episodes and films. Unfortunately, this does not work with all series. And not as often. More here:
For offline mode, YouTube in turn requires that you subscribe to YouTube Premium .
Offline navigation in Android has gotten pretty good. Google Maps now automatically asks you whether you want to keep map sections offline for 30 days. Alternative Apps for offline navigation are Here Nokia / Microsoft or Maps.me . They all have different approaches and are differently suitable for navigating in the car. Here Maps is generally considered the first choice in this area.
What to do if nothing helps?
If all else fails, you have to switch to one of the many free WiFi networks . If you have a dual SIM smartphone , you can use a SIM card with a pure data tariff (without a phone option) and thus surf cheaply.