The audio spectrum is an animation that moves according to the rhythm of a song, or any audio, played on the cell phone. And there is an application that allows you to put one of these at the bottom of the screen, that is, in the navigation bar. However, it is not necessary for your Android to have this bar. If it still works with physical buttons, it will still appear below.
MOVIZ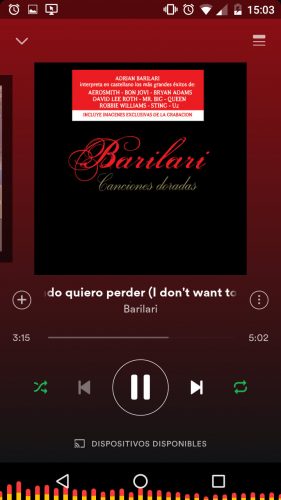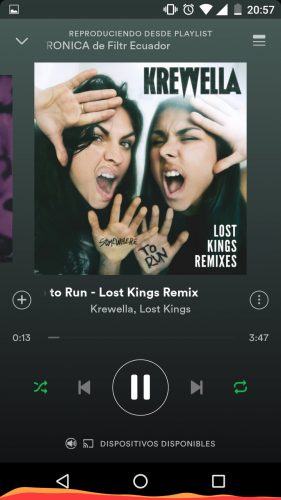 This free app is available for devices with Android 5.0 or higher system. There are several spectrum designs, completely free. There are also paid designs. Once the design is configured, you can start to see the spectrum at the bottom of the screen.
The spectrum will only be visible when music, video or any audio is played on the cell phone. Ambient noise or audio does not trigger this animation. In addition, it will remain even if the app that is playing the audio or video is minimized. It will continue to be viewed regardless of the app being used, as long as the audio continues to play.
In the MUVIZ settings you can change the position of the music spectrum. It can be configured to appear in the status bar, or just above it. It can also be adjusted so that it does not appear in full screen applications. Additionally, you can choose which apps will appear and which won't. The permanent notification in the status bar can be removed, but if this is done the app may sometimes stop working.
For this application to work correctly, you must access the microphone of the mobile and require permission to overcome in front of other apps. In Android 6 and up, these permissions will be automatically requested when starting the app.
During testing, the RAM consumption of this application has been acceptable. Battery consumption, negligible or minimal.
Download MUVIZ Nav Bar Audio Visualizer : play.google.com
3 music players for Android with spectrum display, bar animation, etc.
Best MP3 Music Player for Android (Apps)
2 good VOB players for Android (play DVD)
Receive updates: SUBSCRIBE by email and join 10,000+ readers. Follow this blog on Facebook and Twitter.