These are 3 excellent applications where you can find and download lots of GIFs for Messenger totally free.
You don't really need an extra app. GIFs are animated images that can be  searched and sent directly from Facebook Messenger . However, the number of GIFs is limited there. For that reason you can use the apps shown below and find more GIFs for Messenger.
GIF for Messenger on Giphy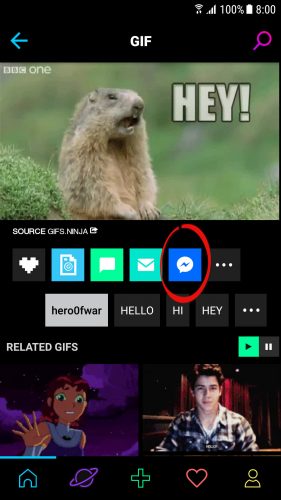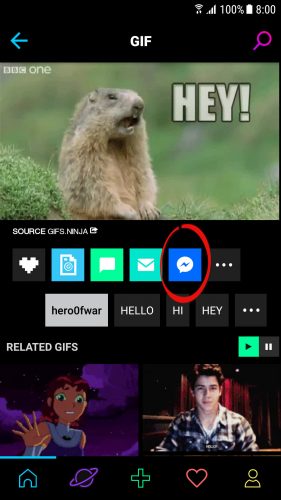 GIF for Messenger shared from Giphy
Giphy is one of the best GIF applications. It is one of the largest libraries of animated images. And it gives you the facility to share GIFs on Messenger quickly.
Just choose the desired GIF and tap on the Messenger button. You can add a message attached to the GIF.
Perhaps the only downside is that the GIF appears with the obvious mark of Giphy.
Keyboard with GIFs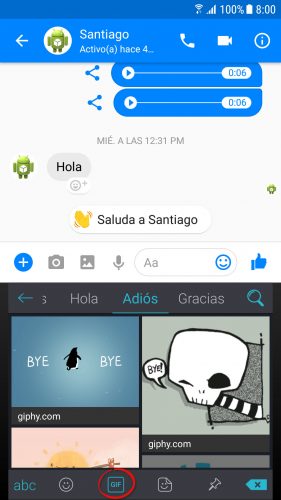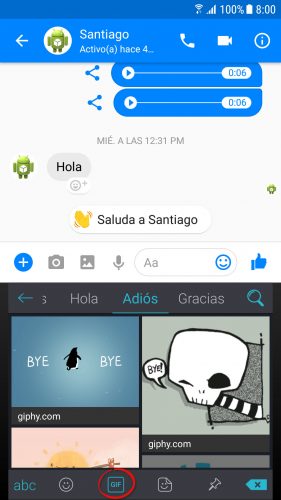 Insert GIF on SwiftKey keyboard
Android keyboards have support to insert GIF images. But two generally recommended keyboards that have this function are Gboard and SwiftKey.
In the case of these keyboards, the available GIFs are extracted from the same Giphy service. Or also from other websites such as Tenor, Tumblr, Imgur, among others.
To insert a GIF from Gboard or SwiftKey you only have to access the emoticons screen (that of the faces). There you have to touch on «GIF». From there you can enter any term to find related GIFs. Tapping any of them will send it immediately.
How to put GIFs in Messenger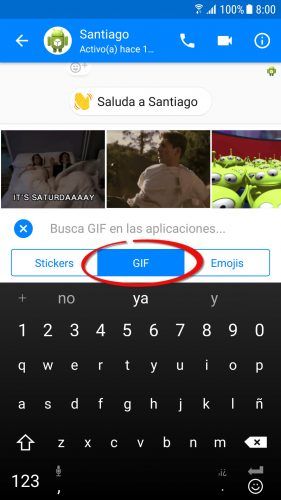 To put a GIF in Facebook Messenger what you have to do is tap on the smiley button (next to the text box). Then you only look for the GIF according to what interests you.
You can also manually upload a specific image to the phone memory and then use the image button to locate and post it .
Download animated GIF images for WhatsApp on GIPHY
How to convert a video to GIF on Android
How to appear offline on Facebook and Messenger (remove green dot)
Receive updates: SUBSCRIBE by email and join 10,000+ readers. Follow this blog on Facebook and Twitter.