If you are looking for the best Facebook APP for Android , we show you which are the most recommended alternatives, since the official application for Android is very bad for your cell phone.
The  official Facebook app  for Android is capable of slowing down your phone, ending the battery and your data faster than it should. Some tests affirm that when uninstalling it, an Android cell phone works 15% faster and the battery lasts 20% longer.
But do not worry. You can uninstall or disable it (it is NOT enough to stop using it) and opt for the following alternatives to Facebook, which will allow you to continue seeing your things on this social network, without having to deal with a slow Android or low battery and mobile data before than you expect.
Best Facebook apps
1. Swipe for Facebook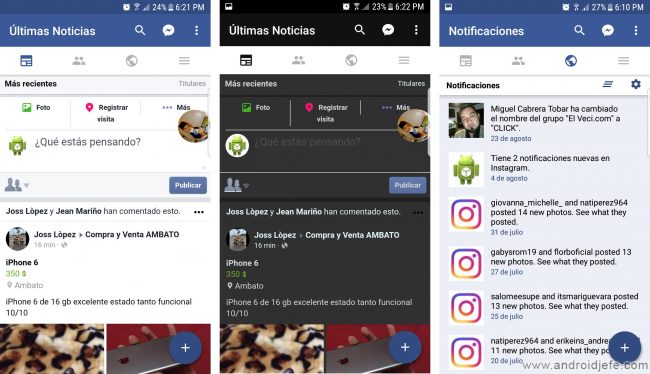 Probably the best Facebook that can be recommended. Basically it is an emulator of the mobile web version of Facebook («wrapper»), but rich in functions. It is fast and optimized in the consumption of resources.
Swipe for Facebook allows you to automatically switch to night mode (dark theme) or block advertising. It can also play videos in windowed mode, adjust the source and offers application lock with PIN or fingerprint. There are many more things to explore and customize in your settings.
Of course this application also generates notifications when you have messages or new activity on Facebook. By default notifications are disabled. Make sure to activate them in the app settings.
There are plenty of such apps on Google Play, like Tinfoil for Facebook or Metal (which we review individually), but Swipe has a bit of an edge on them.
2. Facebook Lite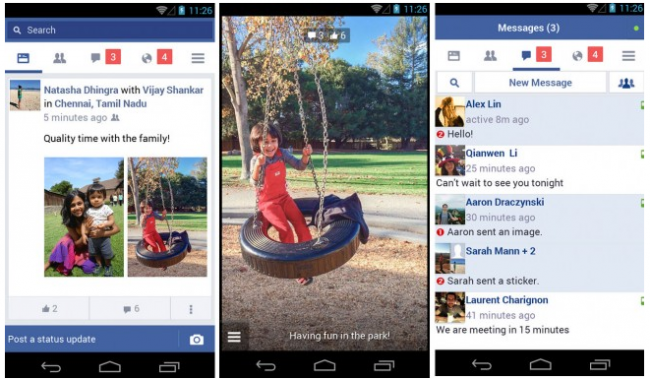 This is an official Facebook app, but it is optimized for modest phones.
It weighs just 1/4 megabyte, approximately. Since it is quite compact in this regard, it is very light, fast and fluid, making it an ideal replacement for the original Facebook application that is heavy and slow.
In addition, according to Facebook, it does not consume much data, so it also becomes a perfect app to save some  megabytes .
3. Browser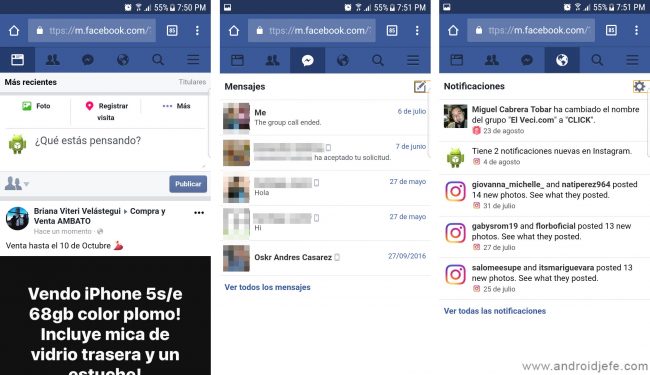 Instead of installing an additional application, you can use the browser that already came factory installed on your Android. Your experience will not vary much compared to Swipe for Facebook or other wrappers, because as said at the beginning, these are also apps based on the mobile web version of Facebook.
If you have Google Chrome, it is the browser you should choose for some reasons. The experience it offers is good. You can add a shortcut icon on your home screen. Your login data is recorded, so you do not have to enter them constantly. And most importantly: you will receive notifications even if you exit the browser.
Receive updates: SUBSCRIBE by email and join 10,000+ readers. Follow this blog on Facebook and Twitter.