Unlike Twitter, Facebook for Android uses its own browser or web viewer within the same application to open external links. The advantage of this operation is that the link loads fast and you have shortcuts to save, share or send, but only to contacts on Facebook. The problem is that you will not be able to open links while you continue to see the news on the wall and it is difficult to share the links outside of Facebook.
To solve these problems and open the links in Google Chrome or your usual browser, by default, you must go to the Facebook application, touch the menu button at the top, Settings, Multimedia Content and contacts and activate the option « Los links are opened externally «.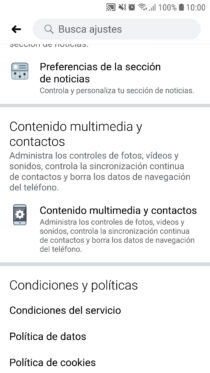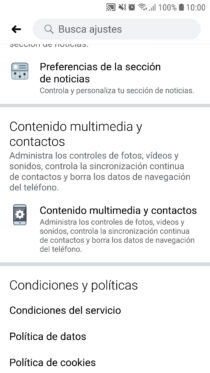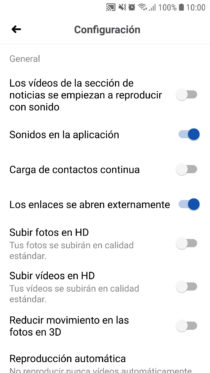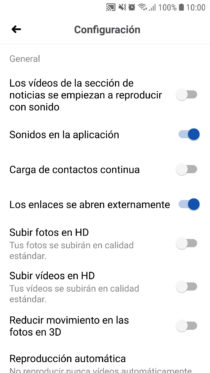 The case of Facebook Lite is different and interesting because here we have chosen to use a custom Chrome tab within the application to open links, which is what we saw on Twitter. Unfortunately, unlike the normal Facebook app, the Lite version has no option to open external links in the browser. For this reason, you may want to use a wrapper or web browser instead to view your Facebook.
I can't open Facebook links
If the link is correct and you are opening it internally on Facebook (the option mentioned above is disabled), delete the data from the Facebook application (Android Settings, Applications, Facebook, Storage, Delete data). Another option you can try is the "Clear browsing data", which is located at the bottom of the same screen "Multimedia content and contacts" seen above.
If you are opening links externally (the option above is activated), delete the data of the browser you are using or install another one from Google Play. Facebook should give you the option to choose which browser you want to open the link with.
Receive updates: SUBSCRIBE by email and join 10,000+ readers. Follow this blog on Facebook and Twitter.