Facebook only allows you to "save" videos to your account, but not download them to your device. For that you need to resort to the web browser, use online tools or third-party apps. In any case, you can download your own or private videos .
Generally, before you can download a video from Facebook you first need to get its URL or web address. Then you just have to "adapt" that URL or paste it into the app or online tool, as appropriate. You may need to log in to your Facebook account in advance.
Get the URL of the video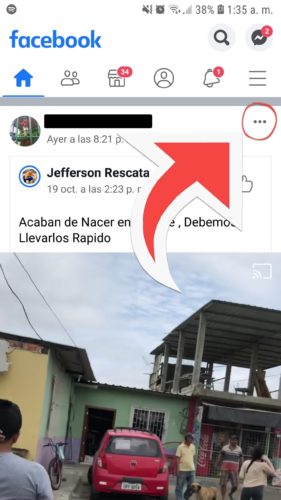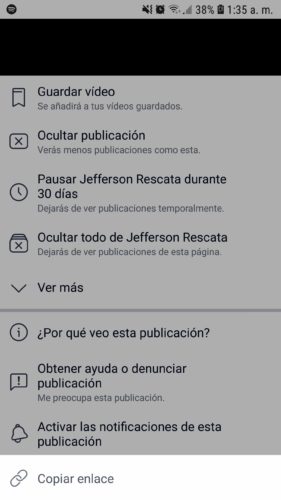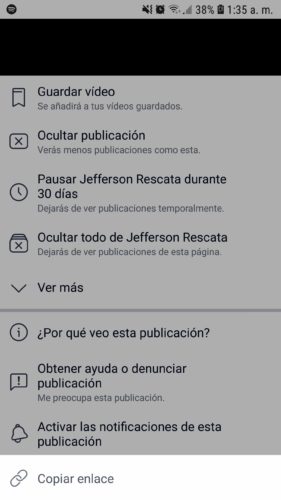 On the PC it is as simple as right-clicking and selecting "Show video URL". Or you can click on the date / time of the video to open its URL in a new window.
On your phone, from the official Facebook app, tap on the three points at the top of the video and then "Copy link". Or you can use the button "Share" and choose the option "Copy to clipboard".
If you are viewing Facebook from your mobile browser, use the trick below.
Download the video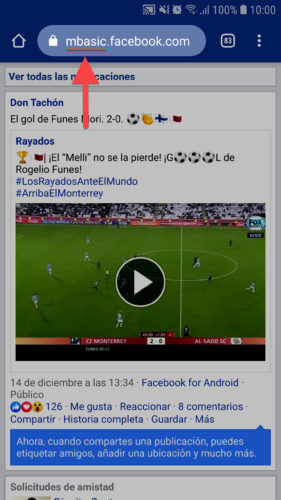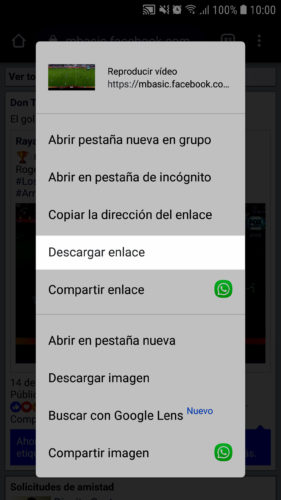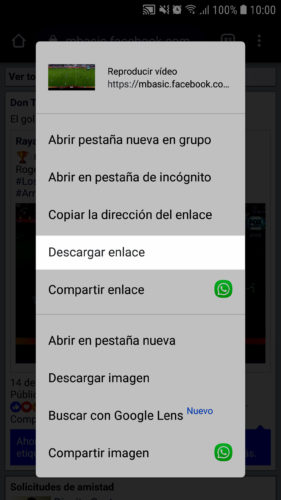 Open the URL or page of the video and change the first part that says m.facebook.com to mbasic.facebook.com (keeping the rest of the address). Press and hold on the video and use the "Download link" option.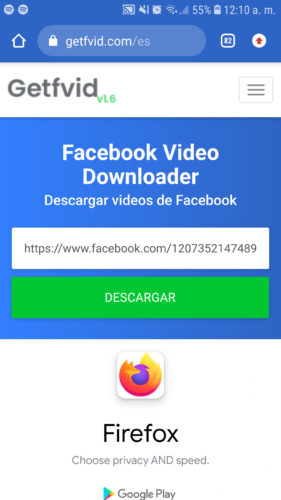 Another option is online tools where you only have to enter the URL of the video to download it. Some examples are getfvid.com or fbdownloader.net .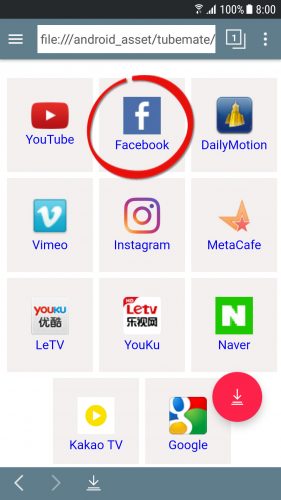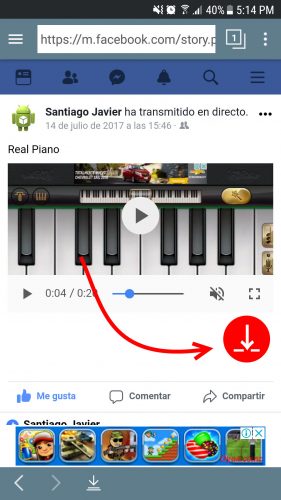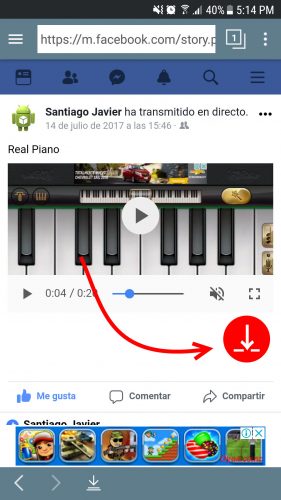 You can also use mobile applications like TubeMate. This popular app not only allows you to download videos from Facebook but practically from anywhere on the Internet.
Simply open the video page by entering it in the navigation bar. You will see a download button. This button also appears automatically when copying the URL of a video (for example, when you use the "Copy link" option in a video from the Facebook app).
In Google Play there are also a lot of specific apps to download videos from Facebook.
Receive updates: SUBSCRIBE by email and join 10,000+ readers. Follow this blog on Facebook and Twitter.