Currently there are so many browsers for Android that it is difficult to make a comparison between all of them. However, I have investigated the most important ones to determine which is the best in every way: in general, speed, security, mobile data consumption, optimization, integration with flash player and other minor features.
Obviously, the applications cited here have all the basic tools to navigate or view web pages on the Internet, including incognito browsing and loading the desktop version of a web. The most complete ones have somewhat more advanced functions, such as dark mode, saving mobile data, synchronizing data with other devices, reading mode, ad blocker, VPN, support for add-ons or extensions, etc.
The best overall browser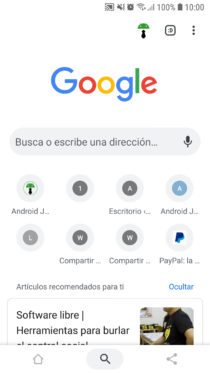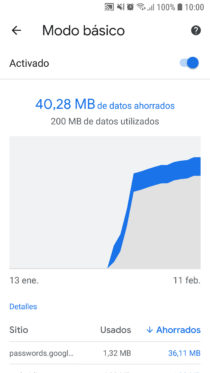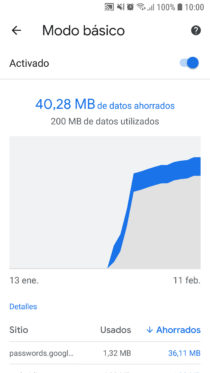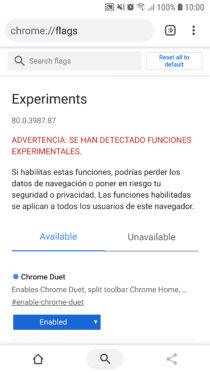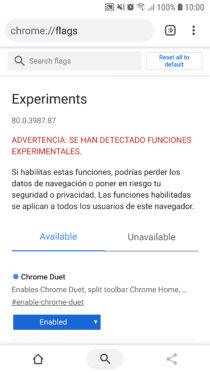 G oogle Chrome : Perhaps the correct phrase is the most important browser. Although Chrome has useful functions such as touch to search, image search, data saving, sending tabs between devices, some gesture controls and customization through its flags, it is the most widely used browser in the world , with a 64.1% market share, well ahead of Safari (17.21%) and Firefox (4.7%). That means that all website owners will optimize their pages to work well and load fast first in this browser before others. That includes key web services from Google itself, such as YouTube, Gmail, Maps, Keep, etc.
On the other hand, if you already used Google Chrome you will want to have your bookmarks, favorites, passwords, credit cards and the automatic filling of this data on all your devices. For this you will only have to use the Gmail account that you already have, while in other browsers you must create a new account and export, import all this data.
Summary and more details:
Wide compatibility with web pages.
You use your same Gmail account for data synchronization.
Useful features when browsing, such as text search by tapping on it, quick response to simple questions from the address bar, and customization from the flags page chrome: // flags
It is considered a heavy browser, with high RAM consumption.
The fastest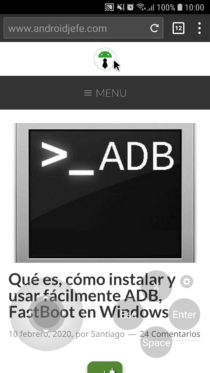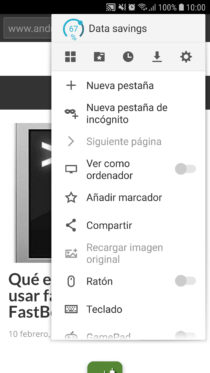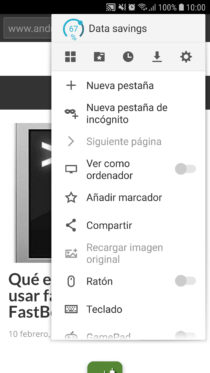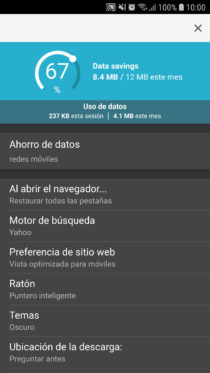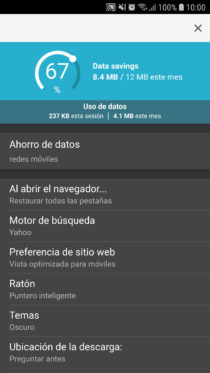 Puffin Browser : Practically all benchmarks say so. For example, in Peacekeeper, one of the most popular benchmarks for browsers, Puffin for Android got 5349 points,  Firefox 1469, Opera 1323 and Chrome 1256. In other words, Puffin Browser is on a totally different level when it comes to speed. The rest yields practically similar. However, in practice I have noticed that this Puffin power is not always consistent.
Summary and more details:
Load pages faster than any other browser, thanks to the use of cloud computing. A powerful remote computer does the heavy lifting of loading all the elements on the page and sends you the result.
Impressive data saving according to navigation statistics. It allows you to control the quality of the displayed content, including images, to save more or see in better detail.
Support for integrated flash . This is an extinct feature in most Android browsers.
Cursor-type control, as if using a PC mouse, and a game controller to navigate web pages. This can be very useful for playing flash games in this browser.
It has a high consumption of RAM memory. You can slow down the device.
Boring, outdated interface.
Whichever browser you use, if you want the pages to load faster, try activating its data saving mode. It also activates the ad blocker, if you have it.
The safest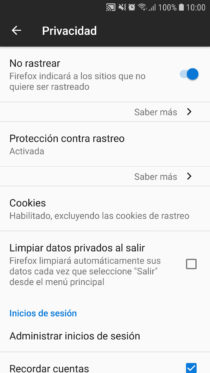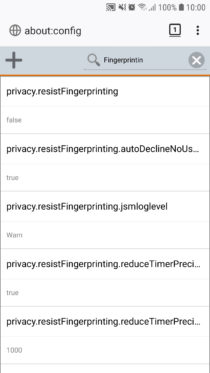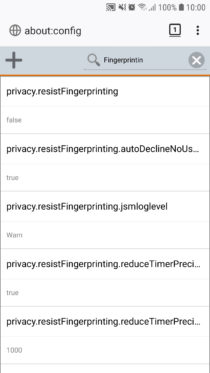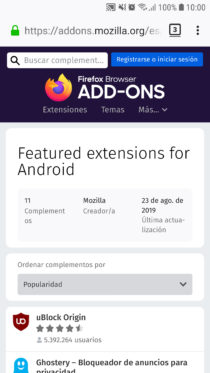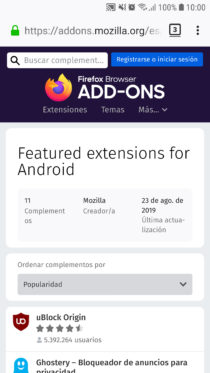 Mozilla Firefox : Firefox is not only based on the Chromium project , which already guarantees security and protection against threats on the web. Unlike Google Chrome, it is ALL open source, code that has even been audited. Firefox has also been the foundation of other privacy-focused browsers, such as the robust TOR .
To improve your privacy when browsing you can activate the options "Do not track" and "Protection against tracking", but you can also enter the about: config screen to change much more technical aspects, which include disabling WebRTC to protect your IP or block the fingerprint of the browser to avoid being identified. With the help of plugins like HTTPS Everywhere you can force a secure connection to every website. This is a feature integrated by default in Brave Browser , another browser focused on security and privacy.
Summary and more details:
The best privacy without sacrificing conveniences like speed, anti-malware or anti-phishing protection.
Only 11 add-ons available in the Android version.
A simpler alternative is Duck Duck Go Browser, where there is no room for Google as a search engine.
The one that consumes the least data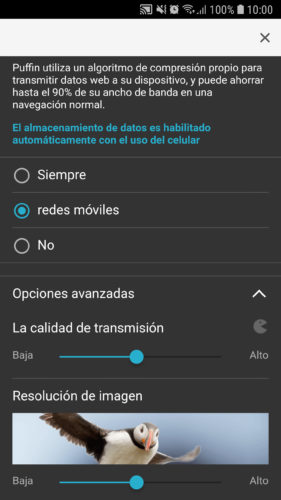 Puffin Browser : Currently all "top" browsers have a data saving mode, but the one that has called me the most in this section is the Puffin Browser itself, which claims to be able to "save up to 90% of your bandwidth".
So far in my statistics I see 61% savings, a really impressive value, although it does not give me details about the saved data. In advanced data saving options there is the option to adjust the transmission quality and image resolution . By default it is in "medium", so if I put it in "low" it is likely that it can improve the indicated saving.
One of the things that spends the most data are images and ads on web pages. To block advertising and not load images at all, both, Opera , Firefox , Dolphin Browser and Lightning Browser are three alternatives.
The lightest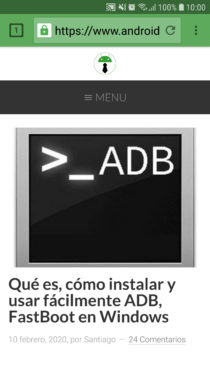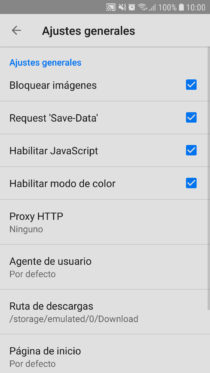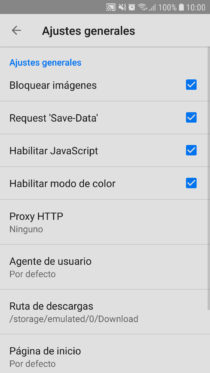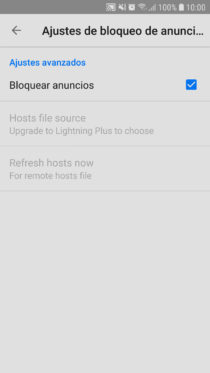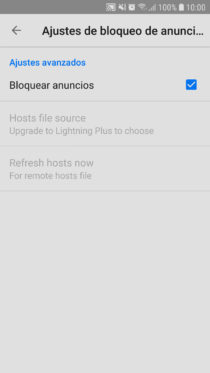 Lightning Browser : If your phone is slow, changing your browser probably won't solve the problem. Perhaps your best option is to use the default browser or the one that came from the factory on the device. If you insist on a light option, sadly there is not much to choose from.
Lightning Browser is perhaps the most salvageable thing left, along with Naked Browser. They're not the prettiest, but they can do a little bit of storage, RAM and battery consumption. Lightning even integrates an ad blocker and no-load option, which can improve page load and performance.
Integrated flash player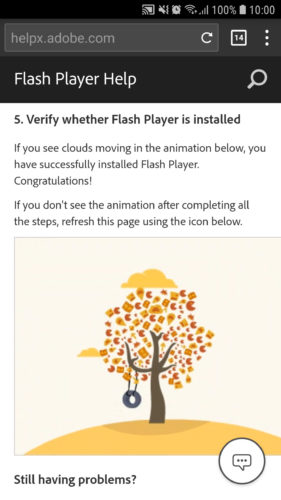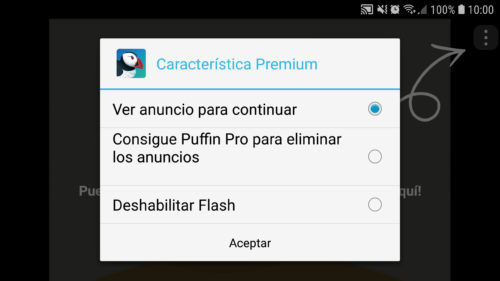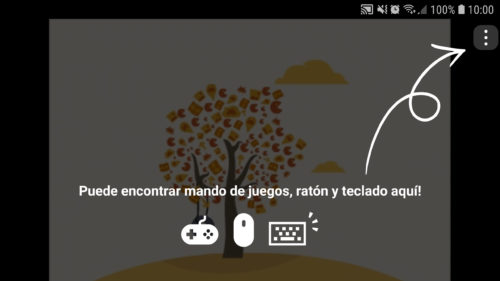 Although the development of Adobe Flash was suspended back in 2011 for mobile browsers, there are still apps that support this technology, necessary to watch animations, graphic content and flash-based online games. That is the case of the aforementioned Puffin Browser, perhaps the best browser with integrated flash, which is pre-activated. You can even see flash in full screen, previously watching video ads.
Dolphin Browser is sold as a flash-compatible Android browser, but strangely in my case it hasn't passed the Adobe flash test. Neither did UC Browser, Next Browser, or Lightning Browser, which had this capability. There are also other dedicated options like FlashFox or Photon Flash Player in the Play Store.
Others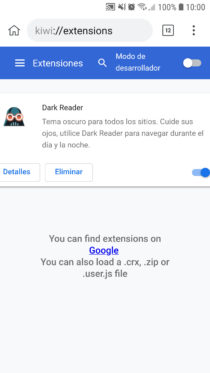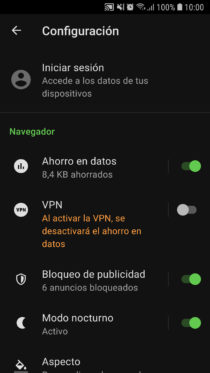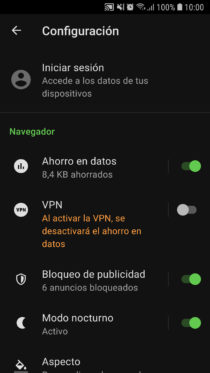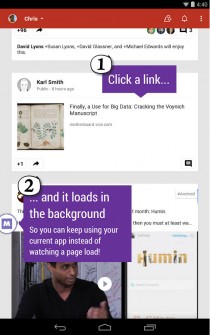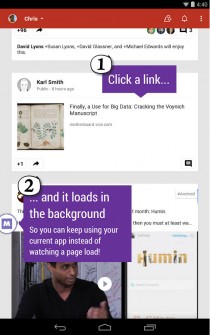 One of the great strengths of Google Chrome is the open source project Chromium, on which this browser is based. But he's not the only one. Practically all famous browsers have Chromium as their starting point: Firefox, Opera, Safari, Microsoft Edge, Brave Browser (from the co-founder of Mozilla), Vivaldi (from the ex-CEO of Opera) or Kiwi Browser . Each with particularities that may interest you.
For example, Kiwi Browser allows you to install Chrome extensions on Android, including those available in the Chrome Web Store. Opera comes with a free integrated VPN . Its version Opera Touch , has a blocker of the warning of cookies that appear on the websites, as well as «My Flow», to share links, images and notes between the cell phone and the PC.
Beyond Chromium there are also interesting alternatives, such as Samsung Internet, that you can install on any device (even if it is not Samsung). Be careful with this option because you can notice it faster and smoother than Google Chrome. With its Samsung Pass system you can log into websites using the fingerprint reader only.
Finally I want to mention a special browser that I used for many years and that I could mention as the most productive : Link Bubble (Google Play). Unfortunately their development was discontinued and no alternative, be it Flynx , Flyperlink, Chromer or Dolphin Float could convince me, especially for its lack of integration with Pocket. With this browser you put the links to load in a small bubble on the edge of the screen, in the background. This allowed you to continue doing other tasks during the load and you could review your already loaded links without waiting.
References : StatCounter, Android Central, Android Authority, Joy of Android, Reddit, Mozilla, Adobe, TheVerge
The 4 best LAUNCHERS for Android
The 4 best file managers for Android
7 gestures to use Google Chrome faster on Android
Receive updates: SUBSCRIBE by email and join 10,000+ readers. Follow this blog on Facebook and Twitter.