If you see the warning This browser is no longer supported when trying to install Google Play apps from a browser, you have several alternatives.
Probably your phone does not have the Play Store application installed, it is not available, you cannot access or enter it to install apps. You may also not be able to install Google Play applications from their web play.google.com/store/apps , due to the aforementioned error message. Or that when trying to install from the browser, the Play Store opens, but it does not run due to any problem.
This browser is no longer compatible with Google Play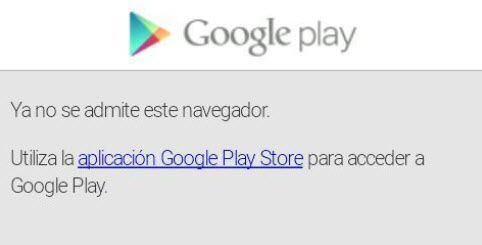 Depending on the case, you can apply one or the other of the following solutions:
Make sure you use a modern browser to enter the Google Play website. Some older browsers are not supported by the Google Play store and may display the error This browser is no longer supported. Use the Play Store app to access Google Play . You can manually install any browser using its APK file. At apkmirror.com you can download the APK of Chrome and Firefox, for example. If these do not work for you, there are other browsers that you can install.
If your phone has a Play Store but it does not respond correctly, try the Play Store troubleshooting tips one by one.
Google Play is not the only app store. If you can't install from there, find your apps and games in other stores. In the same APKmirror.com you can find the APK installers of many applications and games. Just use the site search engine to find them. Another safe website to download APKs from is f-droid.org.
If your phone is Samsung Galaxy, you can use the Galaxy Apps store, which is an alternative to Google Play. It usually comes pre-installed on these phones, but if not, install its APK.
If you install a browser (or another application or game in general), make sure it is compatible with your device. From the Google Play website you can see this information. If you cannot enter from the mobile, enter from a PC. At the bottom of any application page, in the Additional Information section , you can find the line Requires Android XX and higher versions . In apkmirror they also indicate this as «Minimun Version».
Your device is not compatible with this version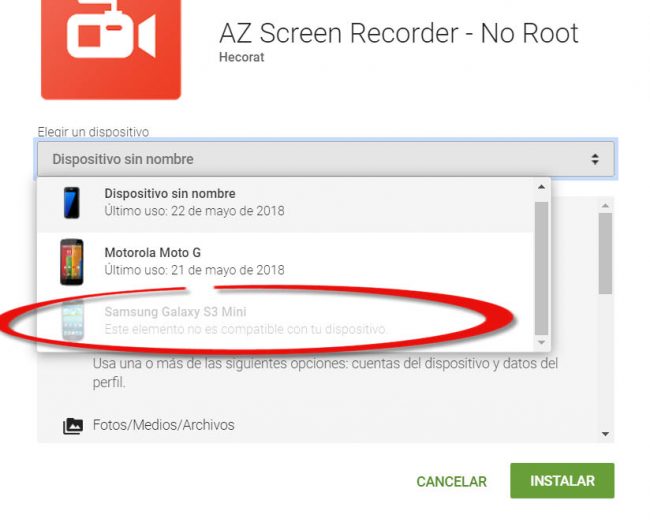 The four solutions indicated above are applicable in another scenario: when you see the ad This item is not compatible with your device on Google Play . This message appears because the app developer has blocked the installation on your computer model or Android version, probably because they think it doesn't work well there. But you can find the APK of that application, install it and test how it works.
How to download games WITHOUT Play Store, WITHOUT internet
4 tips for searching apps and games on the Play Store and the Internet
The BEST browser for Android
Receive updates: SUBSCRIBE by email and join 10,000+ readers. Follow this blog on Facebook and Twitter.