We have tested several applications for cell phones that will allow you to record video with the screen off . They are spy camera apps to record without them realizing it .
Before using any app below, be careful, as recording someone without their consent or in private places may be illegal. Find out about it, especially if you intend to use these recordings, such as sharing them or making them public.
Video recorder in the background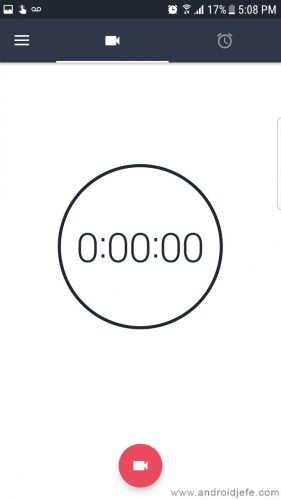 Background means it records if the screen is off or while you are using other applications.
Among its main functions is to schedule a video recording at a certain date and time in the future. It gives you the option to trim the video from there. It also offers a widget to start recording immediately. Of course, you can record with the rear or front camera. Unfortunately, it offers no option to take photos.
To record simply touch the immediate recording icon (there is another icon to access the application) and then manually turn off the screen with the power button. To stop recording, turn on the screen and tap the same icon again.
Spy Camera OS 3 (spycameraos.com)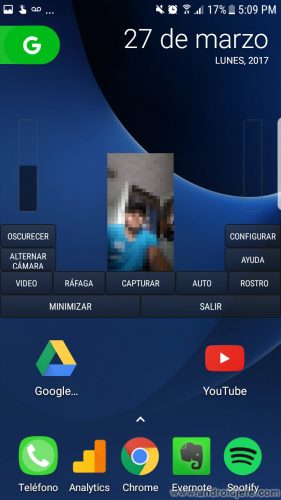 Possibly the best Spy Camera app . Unfortunately it is not available on Google Play (or at least not permanently).
It is not only used to record video with the screen off, but also to take photos under that condition (it has many useful functions for this task). And it allows you to start capturing or recording by pressing the volume button. The device warns of this event with a vibration.
You can use either of the two cameras and you have a quick access widget.
To record, open the application and in the on-screen viewer touch the button that says «Video». Then turn off the screen normally with the power button of the device. The video will continue to record while the screen is in that state. Even if you turn it back on, use apps, and turn off the screen again, it will continue to record. To stop recording, the screen should be turned on normally and stop from the respective notification.
Where the videos are saved
All the videos recorded by these applications are usually saved in the internal memory of the device, in a folder with the name of the application or a similar one. In the configuration of each one, you can change the one saved to the external memory card, if necessary.
How to take photos with the screen OFF (without them noticing)
How to turn the cell phone into a surveillance camera with local or remote access
How to play your videos with screen OFF, locked or in the background
Receive updates: SUBSCRIBE by email and join 10,000+ readers. Follow this blog on Facebook and Twitter.