There are lots of cheap clones of Samsung mobiles and iPhones, but, clones of Xiaomi mobiles ? It is possible and for this reason that the Chinese company has made available to users two methods to identify counterfeits of its products: an application and a boxed identifier .
Detect a Xiaomi counterfeit in one click
The application, called " Xiaomi Identification ", will let you know if a Xiaomi mobile is original or fake, in one click. The APK is available on the Xiaomi MIUI.com website . As it is in Chinese, here is the translated website (the page has been removed from the web apparently) so you can know where to click to download this APK.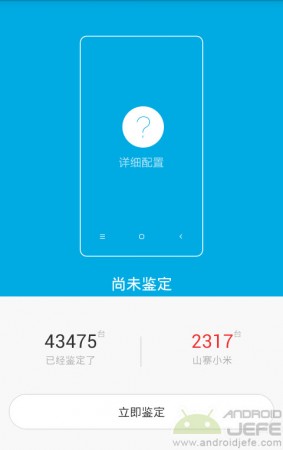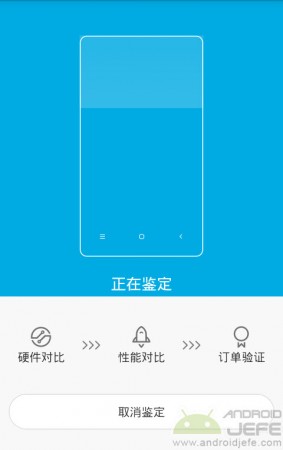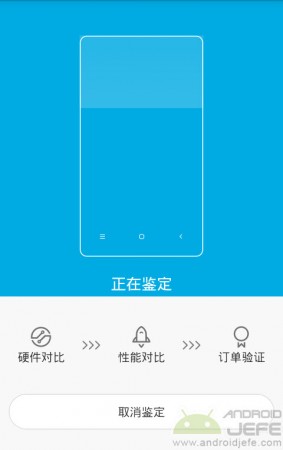 The application is completely in Chinese but what you have to do is intuitive: after opening it, click on the button with a question mark to analyze the device. The app makes use of some functionalities of the Antutu Benchmark application to determine the technical aspects of the equipment. Once the device has been analyzed, the result is generated: if the upper half of the screen is red / orange, it means that it is a fake or it is not genuine Xiaomi; if it turns green it means that it is an original Xiaomi.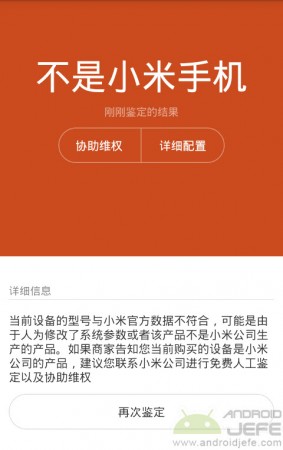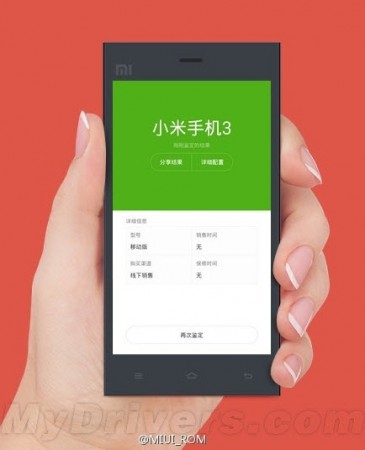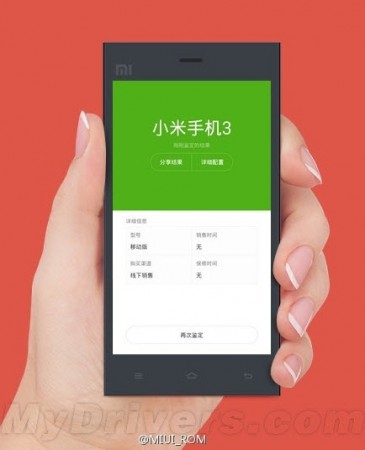 This application, which is quite demanding with the permissions by the way, is in beta phase and serves only to identify if a Xiaomi device is a clone or not. It works on devices with Android 4.0 or higher.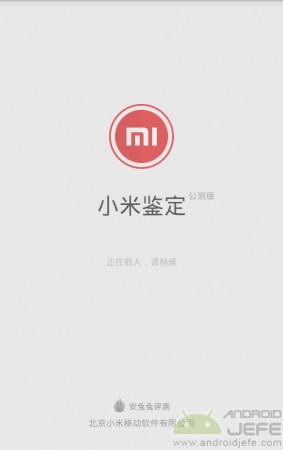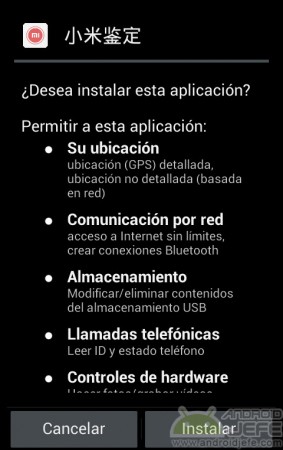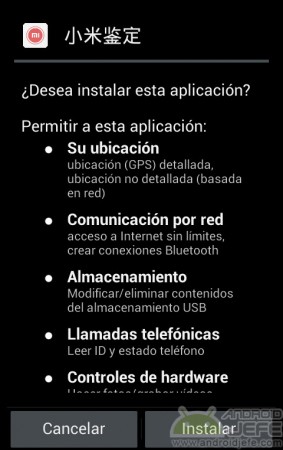 Is it entirely reliable? Note what the download web page indicated above says:
Special Note: Currently the software is in beta stage, identification results for reference
When buying a Xiaomi, it would be a good idea to take this APK on another mobile and pass it through Bluetooth to the device to be purchased, install it and run the app to identify its originality.
How to identify a Xiaomi clone before buying
The second method is paying attention to the box where the Xiaomi brand device comes from. On the back there is an embossed design that shows the MI logo , along with an identifying number .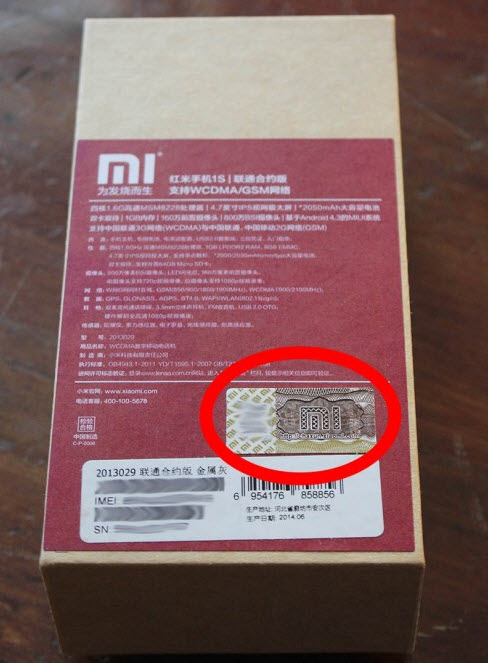 There is. An easy way to detect if a Xiaomi is original or fake. It is a great idea from the Chinese manufacturer to take care of its good reputation, well earned, that other brands such as those indicated at the beginning, which are being victims of this problem on a large scale, should emulate.
What are CLON phones and how to differentiate them from the original ones
Unmasking a fake Sony Xperia Z4
Samsung Galaxy S4 clone comes with dangerous factory installed malware
Receive updates: SUBSCRIBE by email and join 10,000+ readers. Follow this blog on Facebook and Twitter.