A file manager or explorer is an essential application to see all the directories, files of the cell phone storage or to see what is taking up space. It allows you to delete, copy, cut, move, organize or create files and folders.
Not all brands of cell phones have a file manager from the factory, and those that have one can be basic. For example, you may need to compress or encrypt, create a .nomedia file, or access the root directory of the system using root, something that you can only do with an advanced administrator like the following.
Solid explorer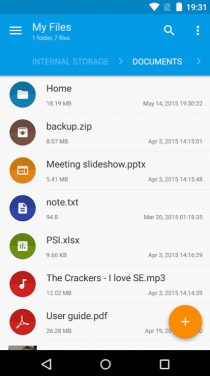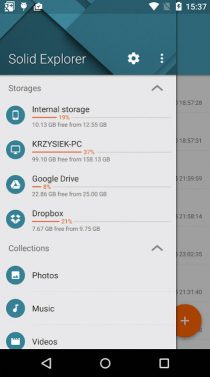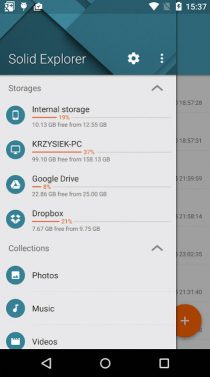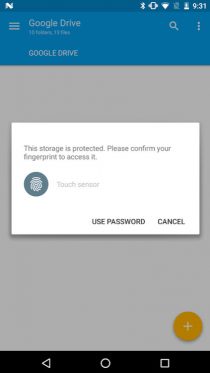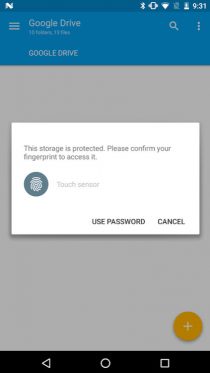 Probably the best and most complete alternative to the old ES File Explorer. In addition to basic file management, there are very useful functions such as Encrypting files, ideal for protecting them with a key or fingerprint. There is also the option to create files, very useful in the case of the .nomedia file and something that very few apps of this type have.
If you have root access you can edit or view the system files. It also allows transferring files between the local network and the cloud, it has a choice of hidden folders and customization of interface colors.
There are many important alternatives in Play Store, such as Total Commander, X-plore File Manager or FX File Manager, which also have a huge reputation but in particular none have satisfied my needs as Solid Explorer.
Its disadvantage is that it can be used for free for 15 days. After that time you have to buy it for $ 3.11 to continue using it.
Amaze File Manager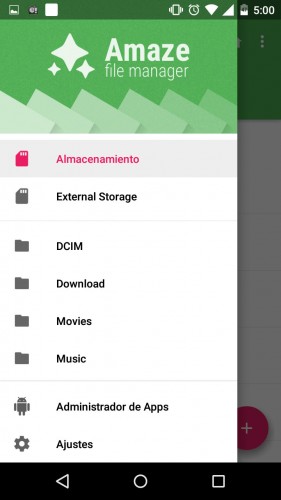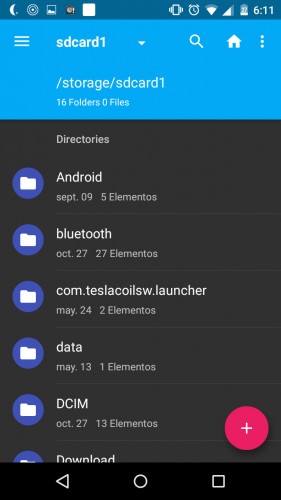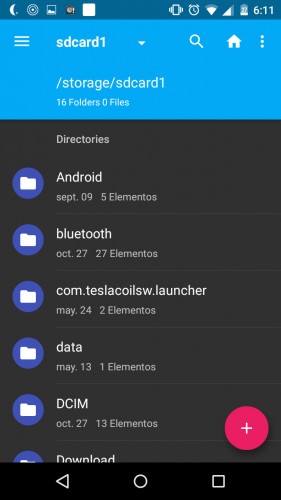 If you do not want or can buy Solid Explorer, this open source app is just as complete, customizable and totally free. In addition to viewing files, copying, pasting, moving, it also offers root access. You can compress, decompress, change file permissions, make an application backup and have filtered search by file type.
Its SMB Connection feature allows you to connect to another device on the same local network to browse your files (for example, browse Public Access files on a PC, simply by entering the IP of that PC).
If you like Amaze's " open source " and not so much its current rating, then you might also like Cabinet. I do not put it as a separate alternative because it has not been updated since 2015, but until the last «update» it worked very well. It allows setting folders to the menu, compression of .ZIP files, shortcuts of files and folders on the desktop, search filters, root browser, support to connect to a remote SFTP server (FTP server with secure SSH connection) and also change of colors .
Xiaomi File Manager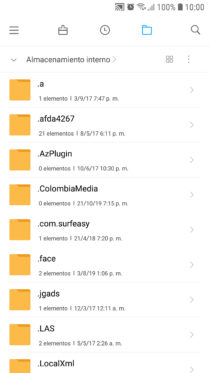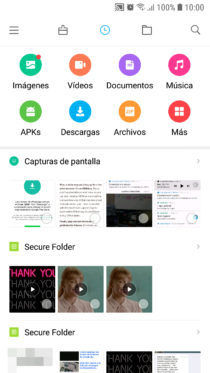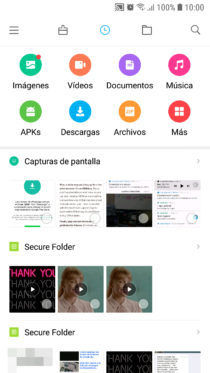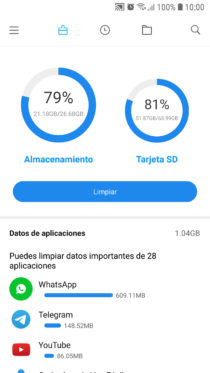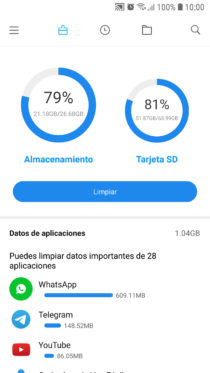 Over 100 million downloads and an impressive 4.9 / 5 rating. Despite its name, it can be installed on any brand of cell phone. Unlike the previous ones, this app focuses on file organization, cleaning of storage and does it very well.
It shows you the largest files, the space used by the app data, saved APKs and a one-touch cleaning function. You can view your files on Google Drive, connect to your computers on the local network, via FTP or generate a local FTP address to view your files from another computer.
If you have a full memory and want to free up space, this application can help you a lot.
Google Files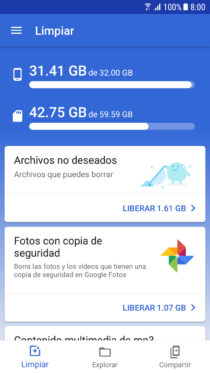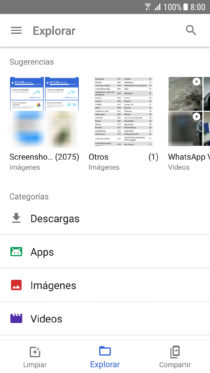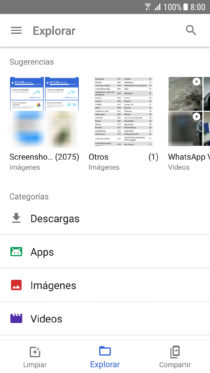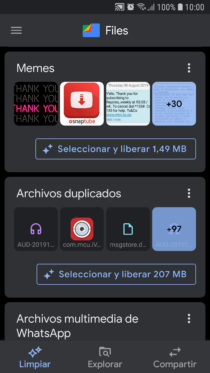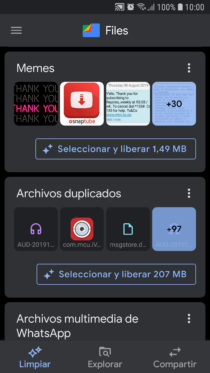 Xiaomi File Manager's one-touch cleaning function is owned by Clean Master, something I don't really like due to the controversies of its developer. The best alternative is Google Files, which in addition to a file manager, has the same cleaning approach as the Xiaomi browser.
It tells you exactly what you can erase from your phone, such as old or rarely used files, "junk", memes, duplicate files, WhatsApp multimedia, downloads, etc. It has dark mode, just like the previous app.
conclusion
Although such an application is essential, remember that you can also view the directories and open files in the internal memory with the Google Chrome browser, which surely came already installed on your Android. Just put file: /// sdcard / in the address bar.
file: /// sdcard /, or how to view and open your files in the browser
What are "Other" files in storage and how to delete them
How to PASS files from cell phone to PC (and vice versa)
Receive updates: SUBSCRIBE by email and join 10,000+ readers. Follow this blog on Facebook and Twitter.