To translate what is on the screen of your Android phone, we show you two apps that do this job well. You can translate any selectable text or image on the screen.
It was previously easier to translate the screen with Google's Now on Tap feature, but this feature was removed. Now we have the following two applications, the first that offers good translations, and the second, which is owned by Microsoft.
Screen Translator
APP screen translation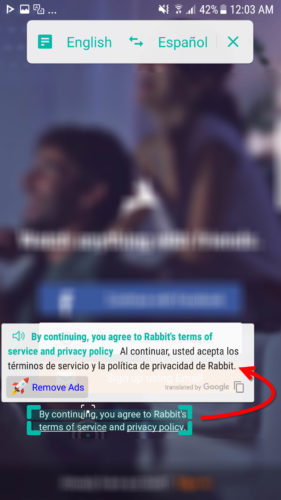 It is probably the best alternative to Google's Now On Tap. It allows you to translate any screen just by positioning the cursor over the text. You can translate games, applications and anything on the screen.
The translation of this application is quite good, as it apparently uses the Google translation engine.
Its disadvantage is that it is necessary to manually select the source language. It is not automatically detected, which is if you do the following APP.
Microsoft Translator
Translate text on screen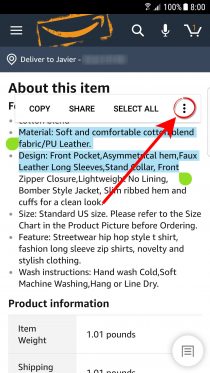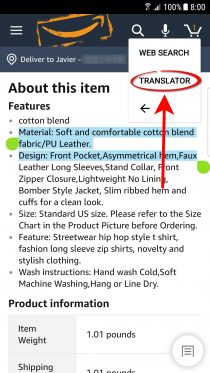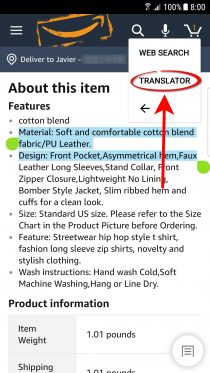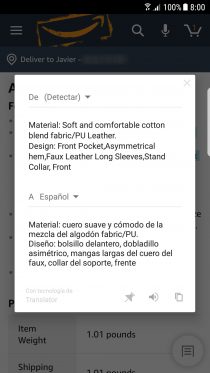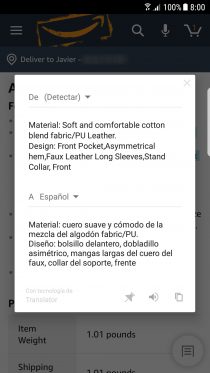 Long press on the text to translate.
In the editing options, tap on the three dots to show more.
Finally tap on "Translator" and the translation will automatically appear on the screen.
Translate on-screen content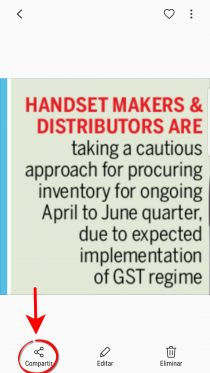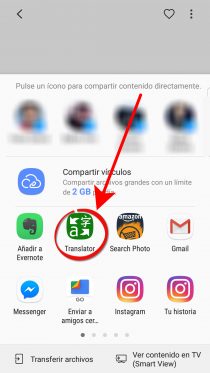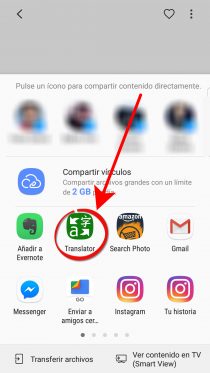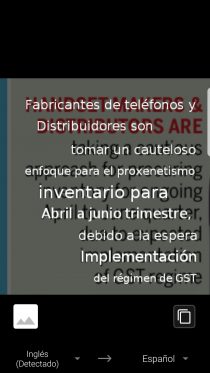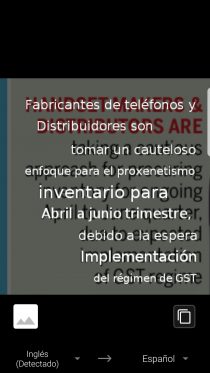 First take a screenshot or capture (press and hold the power button for two seconds and turn down the volume).
In the screenshot made, use the "Share" option.
Finally select "Microsoft Translator".
If you are going to translate an image or photo saved on your cell phone, you can share it directly with the translator to get the translation.
The translation is not perfect
This is true with any translator that is used. But additionally you have to be careful when translating images. Preferably, you have to cut the text of the image to translate, because otherwise the application will be unable to do its job. And it must be legible for the translation to be good.
Google translator?
The Google Translator application is only capable of translating text, in the same way as indicated at the beginning, but nothing more.
Now on Tap was a feature of the Google app (v6.5, "Screen search" option) and Play Services (v9.8 as far as we tested), which allowed us to translate the screen by pressing and holding the start button on some Android phones 6 or higher.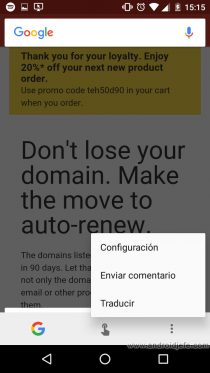 However, this functionality was removed and replaced by the Google Assistant. When this wizard first appeared, it was still possible to use Now on Tap as indicated in 9to5Google. Currently, another way to reactivate Now on Tap is to change the language of the Android system to one that is not supported by said Assistant. For example, it has worked for me by choosing the Spanish language Ecuador.
How to translate with the CAMERA, by photos or images
GAMES translator for Android
Recovery CHINO: Menu translation and how to reset
Receive updates: SUBSCRIBE by email and join 10,000+ readers. Follow this blog on Facebook and Twitter.