Adobe Photoshop is a powerful program to edit photos on a PC and some of its variants for mobile devices work well for photomontages, but not when it comes to enlarging or reducing body parts , losing weight , removing blemishes or removing blemishes in general. Here its Photoshop Express version, which would be the most suitable for this task, pales a lot compared to other APPS, which although they do not have the same fame, are notably superior.
The great advantage of the applications below is that they are free (although not entirely) and very easy to use. They have specific tools to reduce waist, eliminate "wheels", increase the bust, the "booties", whiten or clarify your parts , etc. In short, edit your body and face. All this with a couple of touches, something that with other more general editors, such as the mobile Photoshop itself, would take you more time (assuming you were to achieve the same result).
Airbrush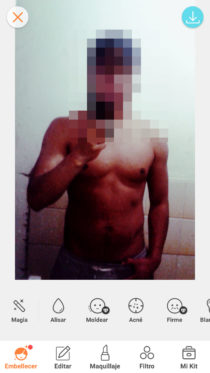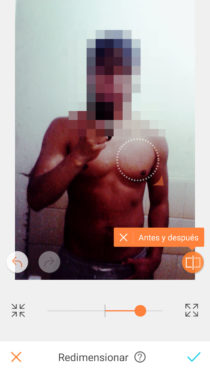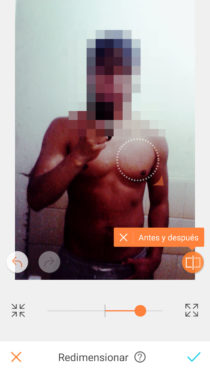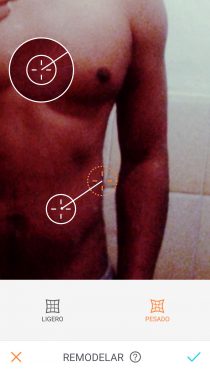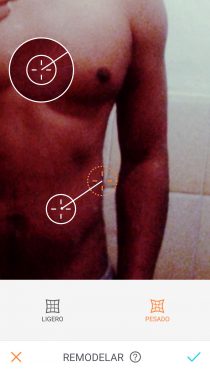 This is probably the best and most complete application to retouch the body and face. The pioneer of its kind, if I'm not wrong, available for Android and iPhone.
As a body editor, several of its key tools like Resize, Reshape and Stretch are free. With them you can increase the size of the legs to look taller or taller, eliminate fat or slim the waist. You can also increase the size of the buttocks, breasts and muscles.
Regarding the «Remodeling» option, it allows to reduce body parts and slim photos. That is, remove the thick and cellulite . The same tool allows you to increase body to see yourself more "prominent". All you have to do is drag on the screen or make a "pinch."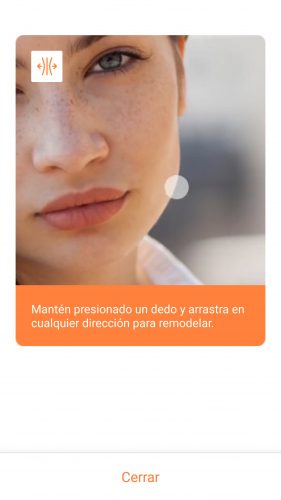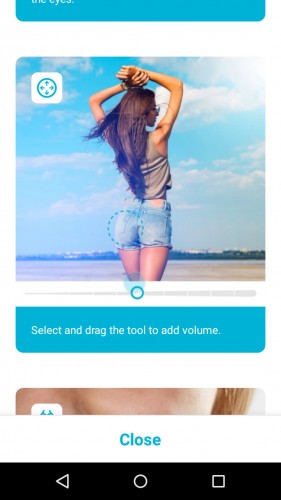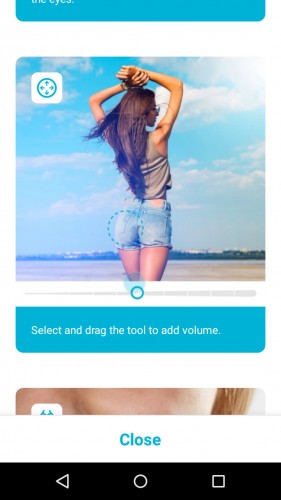 As for the face, you can erase stains and scars, whiten teeth, soften and achieve baby skin, change the tone or color of the skin, remove crow's feet, brighten the look, etc. You should be able to do other touch-ups with the same tools, such as bleaching or lightening your armpits .
Some tools like "Shaping", which is used to slim or fatten and give volume to some area of ​​your face to make it look perfect, require you to unlock them with actions such as sharing the app, or buying a subscription. It can also get rid of advertising.
Polish Photo Editor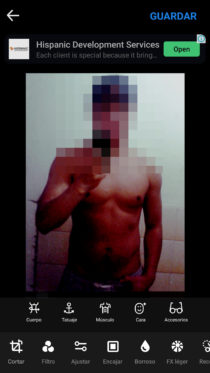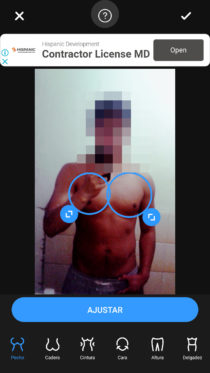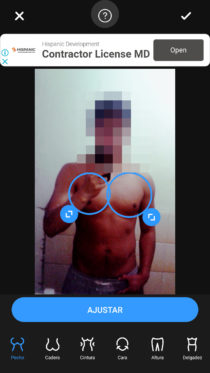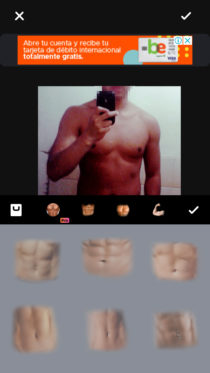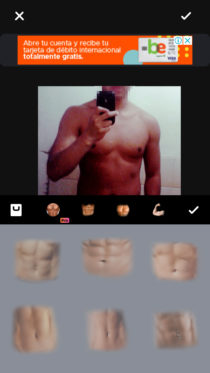 Its "Remodeling" function is more intuitive than that of AirBrush, because it has specific submenus to slim the waist, enlarge parts, increase height or put on abs.
As seen in your illustrations, the option to increase chest (or breast) muscles offers an appropriate circular tool. Similarly to enlarge buttocks through the «Hip» tool.
It offers some predetermined muscles that you can mount on your body, such as six pack abs, pecs, and biceps. As for the face there are colored eyes, beard and hair. Some of these mounts are free, and others can be unlocked by watching videos or by purchasing the annual subscription.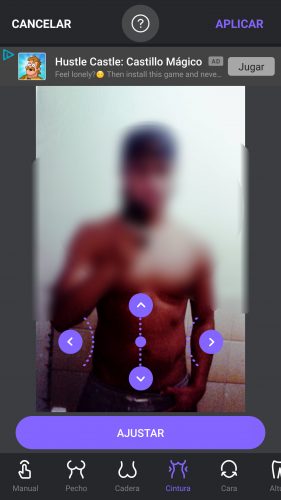 Another tool quite (too) identical to Polish is Body Editor , with a great rating and number of downloads too.
Perfect Me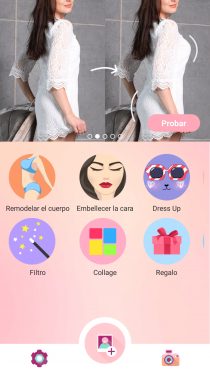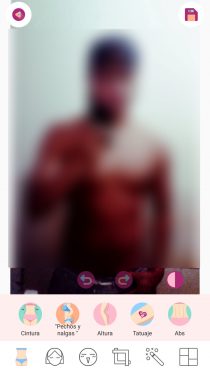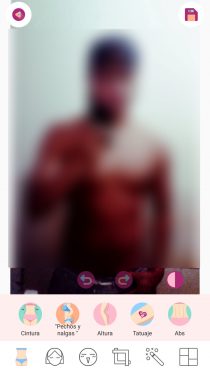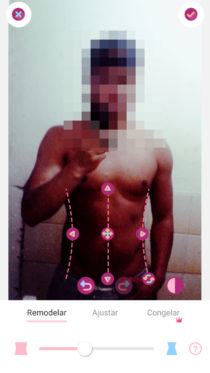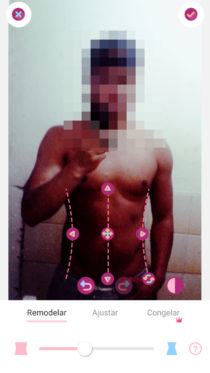 This app also offers similar and specific tools to shape body parts. It's definitely not just another clone, not only for its more colorful design, but also for offering additional options to remove blemishes, blemishes, and face-editing tools that Polish and Body Editor don't offer.
How to put people in photos (photomontage)
4 causes of blurry photos and camera on your cell phone
Take passport-size photos with your cell phone
Receive updates: SUBSCRIBE by email and join 10,000+ readers. Follow this blog on Facebook and Twitter.