Photoshop is one of the best programs to perfect your selfies, make photomontages, add people or trick photos in general. If you want to get the best results, you better use the desktop client. If you do not demand much, you can also use one of their Android apps, which unlike the PC version, are much simpler to use and totally free.
For Android, Adobe has several applications with the name Photoshop, but if it is about putting someone in a photo or image over another , the most appropriate is Photoshop Mix. After opening it, create an account. To add a person to a photo you simply have to cut the first one with the cut tool and then add it to the second, more or less as I explain below.
Photomontage with Photoshop Mix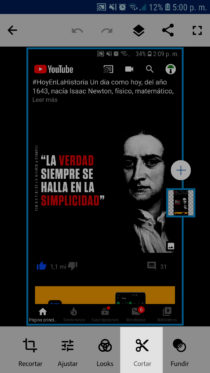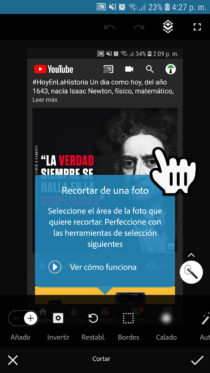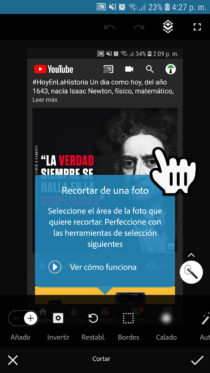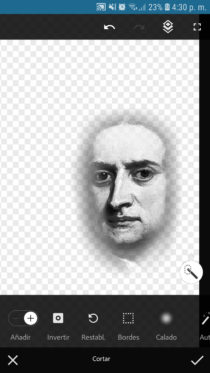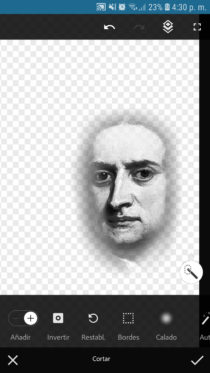 Download Photoshop Mix and open the application.
Tap the "+" button to choose the photo you want to crop.
Use the "Cut" option at the bottom of the screen.
Select the area of ​​the image you want to isolate.
The area will be cropped automatically. Use the "Draft" option to get a blurred border, like the one seen in the third image above.
Save the result on your device. Use the "Share" button at the top.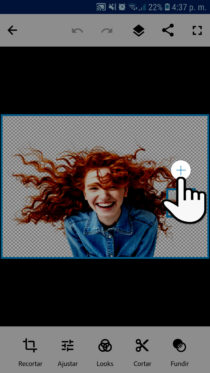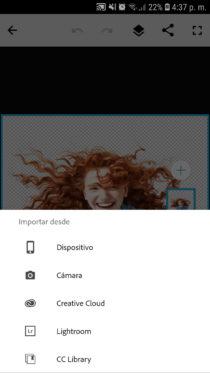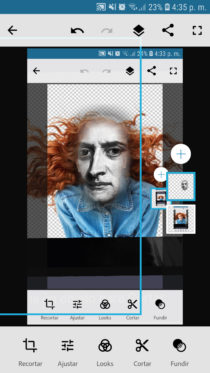 Finally, you must load the background photo or where you want to paste the previous cut into Photoshop Mix. Tap the "+" button to load the clipping and finally place it in the position you want. Save the result.
In Google Play Store there are many applications that allow you to perform this task, such as PicsArt  or LightX that have a handling similar to Photoshop Mix, that is, cut and paste. However, investing a similar time, the result I have achieved with them has not convinced me, mainly due to the quality of the cut, which is the most critical part of this process. Also, their advertising is annoying and they charge you for some tools. Anyway they are salvageable compared to apps like  Magicut , Cupace , Cut Paste Photo and others that have excess advertising.
For best results use the PC
Photoshop Mix has good cropping capabilities and tools to perfect the border, enough to make an acceptable photomontage on your phone. But its tools and possibilities are very limited compared to Photoshop for PC. The latter is much more complicated to use, but once you learn how to handle it decently, there is no photo editing you cannot do, and the experience is much better and more precise using the mouse instead of the mobile touch screen.
The 3 best APPS to erase imperfections in your photos, body or face
3 APPS to turn your photos into CARICATURES
2 APPS to mount your photo in a men's suit
Receive updates: SUBSCRIBE by email and join 10,000+ readers. Follow this blog on Facebook and Twitter.