After months of waiting, Fortnite is finally available for Android smartphones. But there is a catch: If you want to play the Battle Royale game, you have to register for the beta and hope for an invitation. And this is how it works.
Fortnite for Android: Samsung fights exclusive beta
Fortnite for Android cannot be downloaded from the Play Store
The Battle Royale game Fortnite for Android smartphones is here. For now, however, the game is in a closed beta phase, in which only selected users are allowed to participate. Until next Sunday, participation is initially limited to owners of a Galaxy smartphone. This is part of the exclusive deal between Epic Games and Samsung.
Nevertheless, you can and should register for the Fortnite beta now if you want to play the game in front of everyone else. Go to the Epic Games website and select Fortnite as a game there. Then log in with your Epic account and enter an email address.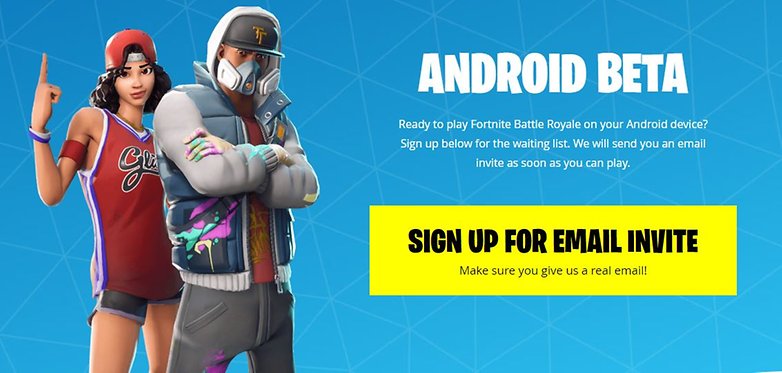 This will put you on the waiting list and shortly afterwards you will receive an email with a link to the Epic Installer, with which you can already install the game. A second email will follow when your Epic account has been selected for the beta and you can start playing.
Your smartphone is not supported? No panic!
We too have already registered for the Fortnite beta and received an invite for the game. Then we were able to install the Epic Installer on the smartphone. We could not install the game itself, although our Pixel 2 XL is one of the supported devices. Here the installer is currently spitting out an error message that the smartphone is not supported.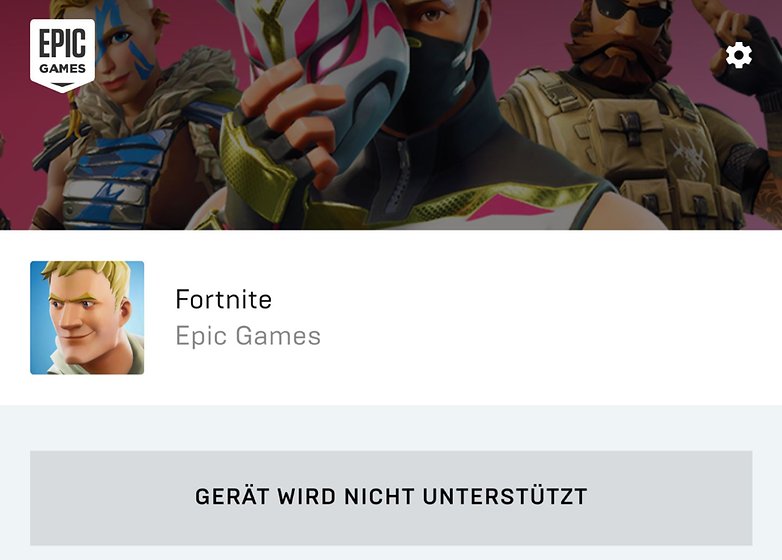 But don't panic if you get the same message on your smartphone, even though your device is compatible. That is likely to change next Sunday when the exclusive deal with Samsung ends. Then you can give the game a place on the phone.
Fortnite runs on these smartphones
On the Epic Games website you can see which smartphones you can use to participate in the Fornite beta. So that you don't have to search there, here is the current list:
Google: Pixel / Pixel XL, Pixel 2 / Pixel 2 XL
Asus: ROG Phone, Zenfone 4 Pro, 5Z, V
Essential Phone
Huawei: Honor 10, Honor Play, Mate 10 / Mate 10 Pro, Mate RS, Nova 3, P20 / P20 Pro, V10
LG: G5, G6, G7 ThinQ, V20, V30 / V30 +
Nokia 8
OnePlus: 5 / 5T, 6
Razer Phone
Xiaomi: Blackshark, Mi 5 / 5S / 5S Plus, 6/6 Plus, Mi 8/8 Explorer / 8SE, Mi Mix, Mi Mix 2, Mi Mix 2S, Mi Note 2
ZTE: Axon 7 / 7s, Axon M, Nubia / Z17 / Z17s, Nubia Z11
The list also gives a clear indication of which hardware in the smartphone for Fortnite at least has to be. A Snapdragon 820 or a comparable high-end chipset like the Kirin 970 seems to be the minimum requirement for gaming. The requirement also includes Android version 5 or newer and at least 3 GB RAM.
So far there is no information about how long the closed beta phase is planned and how many users will let Epic Games participate.