The Oppo Find X is the extraordinary flagship smartphone from Oppo. This will also be available to buy in Europe, but is still a long way off. We will therefore show you how to get the Oppo Find X right now.
Oppo Find X: Finally a smartphone that turns heads
Expensive for a thousand euros, worth a thousand looks: the Oppo Find X unpacked
Like Xiaomi, Oppo wants to finally gain a foothold in Europe. However, this should not be possible with one of the countless mid-range smartphones from the Chinese manufacturer, but with a real eye-catcher: the Oppo Find X. Oppo presented this in Paris in mid-June, but according to previous information, it will only be available in Europe in September . If you don't want to wait, you have to look elsewhere.
Buy Oppo Find X in the China shop
Because in this country the Oppo Find X is currently not available from any of the major mail order companies. If you look around at Amazon, Notebooksbigeriger or Cyberport, you won't find anything. To purchase the smartphone in Germany, one of the numerous import shops or Ebay currently has to be used.
The Oppo Find X is already available at these import shops.
Even if the price in the shops seems attractive compared to the actually announced 1,000 euros, it is important to pay attention to things like import sales tax and customs. This can drive up the purchase price significantly again. But that's not all. We have put together a list of what else you need to consider when buying China smartphones .
Buy Oppo Find X on Ebay
Another alternative is to buy the Oppo Find X through the Ebay marketplace . There are already several retailers there who send the smartphone from Ireland to Germany. With a price of around 812 euros, it is more expensive here, but there is an advantage: There are no customs or import fees for imports. However, buying on eBay involves the usual risks.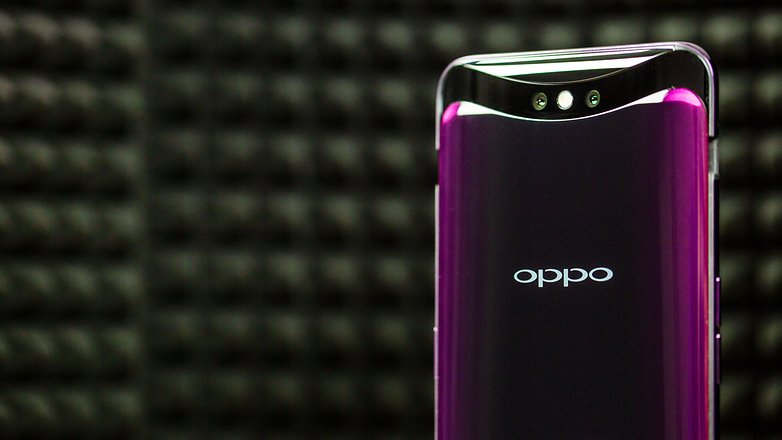 This means that there will always be black sheep among the countless retailers and there is no absolute certainty that even smartphone dealers who are overly positive will receive the smartphone as it is offered. Here you should at least additionally secure yourself with eBay buyer protection.
We gues. Be patient!
Due to the sometimes long delivery time of the Oppo Find X from China, we recommend: patience. In about a month you can buy the Oppo Find X in France and have it shipped to Germany. That may be more expensive, but you have a direct contact person with claims such as guarantee and warranty if the sale runs directly through Oppo with middlemen.
Are you planning to buy the Oppo Find X or have you even struck already?