There are excellent Android applications to scan wifi networks at number of meters. Not only do they indicate free internet points. They also show the location of those networks on a map, with their name, speed and even the password necessary to connect .
Previously we mentioned here and here apps of this type.  Wifi Mapper is another alternative for Android users. According to the programmers, more than 650 million access points can be seen around the world. As it is a collaborative app ( crowdsourcing ), this number of Wi-Fi networks is constantly increasing as its users discover and report Wi-Fi networks anywhere on earth.
Find WiFi networks at any distance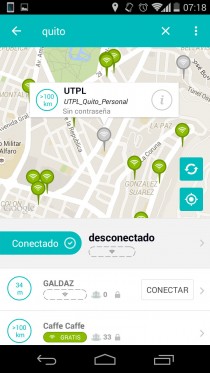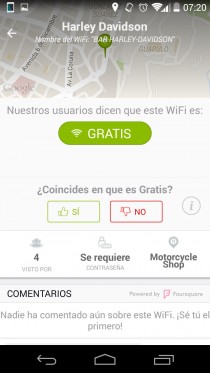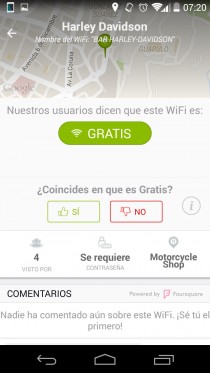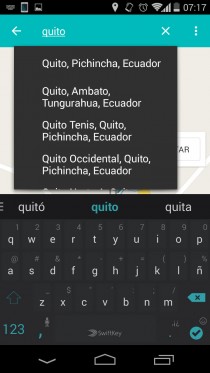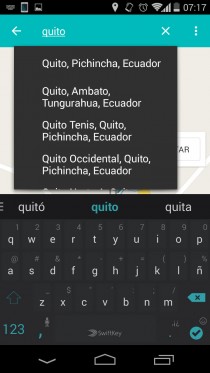 For the application to detect the place, it is necessary to previously activate the location on the Android device. In this way you can see the Wi-Fi networks nearby. If you want to explore other distant places, cities or countries, just use the integrated search system.
The green dots indicate free Wi-Fi networks , while the gray points indicate unclassified Wi-Fi networks (no user has reported whether they are free networks or not). Unfortunately, free does not mean open, so for protected Wi-Fi networks (those that say "Password required") it will be necessary to know the key to be able to connect. The developers are planning to include the function to share passwords through the same app in the near future.
In the future they also plan to integrate the option of offline maps , to see the Wi-Fi networks of a previously scanned area, without connection (a rival application, Wifi Map , already has this function). Currently, the application only caches the last wifi spots seen before, to review them later without internet.
An Open Signal APP
The creators of Wifi Mapper are the people behind OpenSignal.com , a major internet portal that offers heat maps of cellular network coverage around the world. In addition to Wifi Mapper, they have another interesting application for Android called OpenSignal Speedtest and WiFi 3G 4G maps that, in addition to offering this coverage information on mobile networks, also helps to capture the best cellular signal and wifi on the Android mobile, among other things. .
Download WiFi Mapper
How to connect with a long distance WiFi
Although the app mentioned here serves to see WiFi networks that are far away, you will not be able to connect to any of them due to the limitations of WiFi technology. In the open field (without obstructions), in the best and most ideal case the signal cannot go beyond 250 meters. With obstructions, you will have to be in a rando of 20 or 30 meters to be able to connect.
If you have a weak signal, there are WiFi antennas that improve reception, although it only works for PCs. In the case of cell phones, there is something similar , although I'm skeptical about these. What some suggest in this case is to cut and open a can of soda, or a piece of aluminum foil. The idea is that the cell phone is between the access point and the aluminum, the latter that will work as a signal reflector for the cell phone.
If you are in the power of the router, extending the signal is easier and there are many tutorials about it. Even antennas like this one, which can significantly extend your WiFi signal (up to 400 meters, according to its creator).
How to know the password of WIFIs!
This APP reveals information about nearby WiFi networks
How to change the WiFi key on your cell phone
Receive updates: SUBSCRIBE by email and join 10,000+ readers. Follow this blog on Facebook and Twitter.