Popcorn Time is software available for Windows, Linux, Mac OSX and also as an Android application , offering free TV shows and HD movies without downloading absolutely anything (streaming): something similar to watching movies online . This software is widely known as the " Pirate Netflix ".
The Android application is still in the testing phase (beta) but it is already usable and you can download the APK from the following URL: time4popcorn.eu/android.html . Previously it was only available for Android 4.2 onwards, but from today it is available for Android 4.0 or higher , thanks to a new version of the application ( beta 2.1 ).
Update : The URL above is no longer available. The APK of the application can now be downloaded from the following URL:  popcorntime.app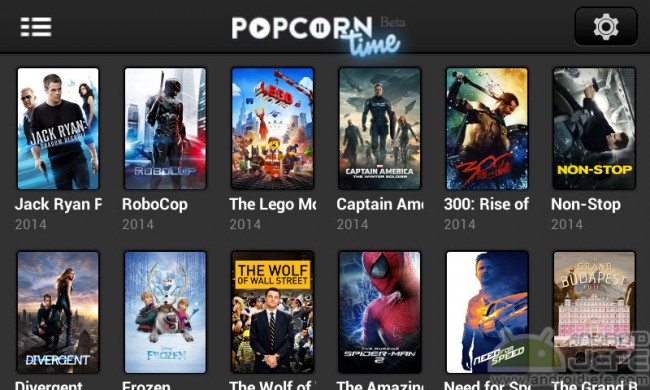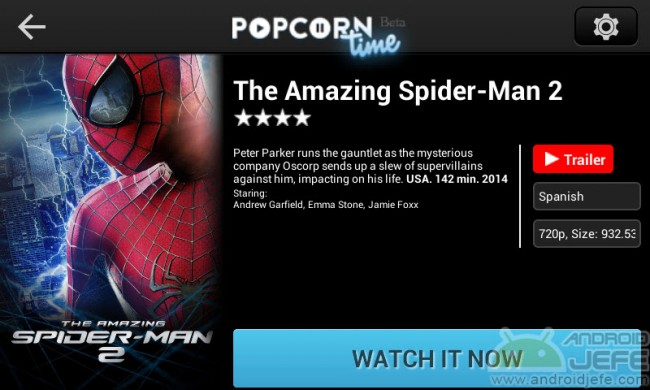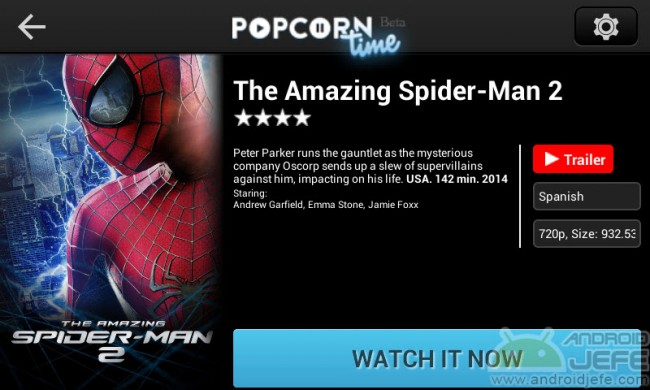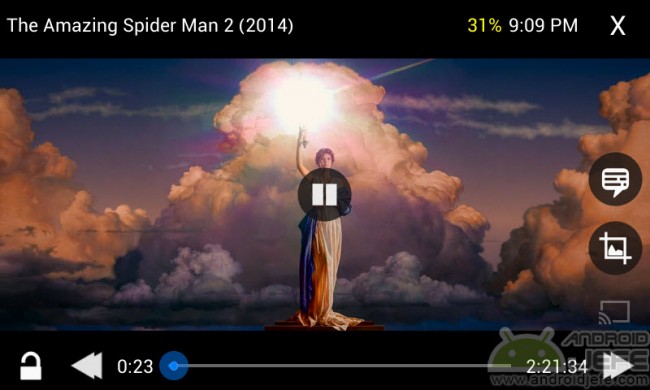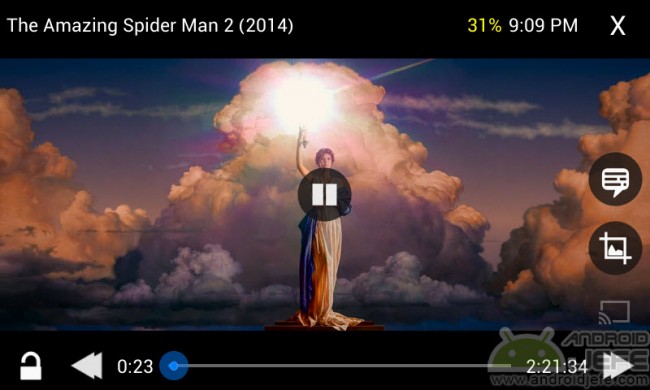 This new Popcorn Time beta has also added support for Chromecast . This means that, if you have the Chromecast device connected to your TV, now you can stream a Popcorn Time movie from your mobile to the TV.
Popcorn Time is software that offers free movies in an apparently illegal way, but this is not only a problem of the software or its developers, but also of the people who use the application to watch those movies and consume that content. That is why the new version for Android has also added VPN support : if you use it, you practically pass as an anonymous user when using the application, according to the developers.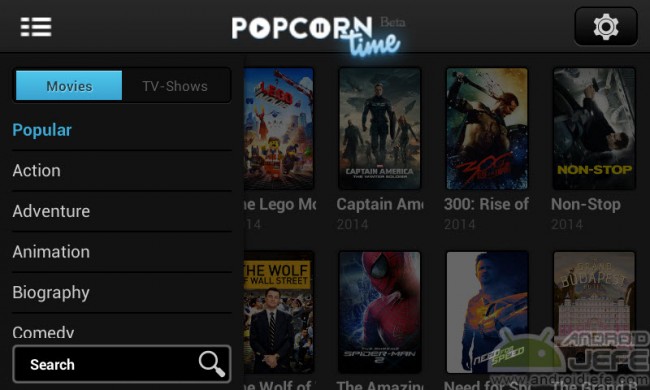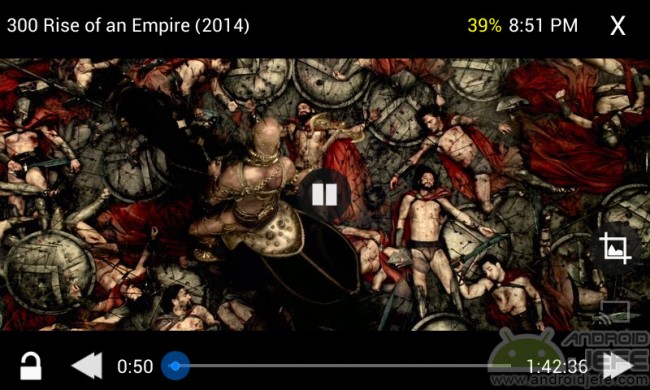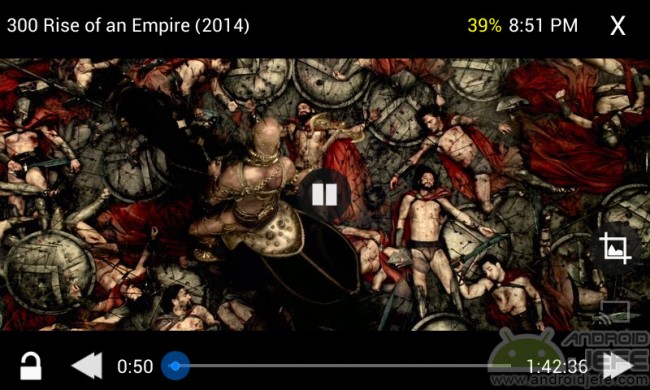 This VPN support is disabled by default but you can enable it from the Popcorn Time settings.
Because this Android application is in beta, you should expect errors in its operation, such as incorrect subtitles, for example, which is one of the most fatal flaws in the app, especially for users who speak Spanish and we have to deal with all of them. movies in english.
Popcorn Time is dangerous?
There is a very intense debate about it, not only because of the nature of this application to offer free movies and TV shows illegally, but also because it is claimed that it could even be malicious (like a virus, it could be developed with bad intentions). This can be evidenced by observing the permissions that the application requires to be installed on Android. It is for this reason that you must install it under your sole responsibility .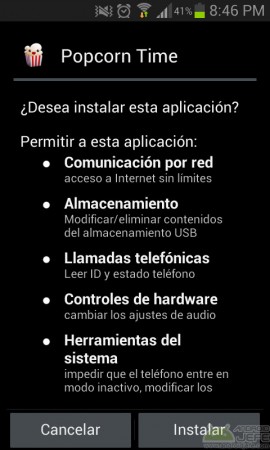 Important note : The first Popcorn Time software (the original), did not have the indicated danger. It was open source software, with its source code available on Github. Unfortunately that project died (both the original website and the source code on Github were removed) and was taken up by the developers of the current Popcorn Time (which is discussed in this article), which is currently promoted under the websites time4popcorn.eu and popcorntime.app . This current Popcorn Time does not have the same open source feature as the initial project.
How to watch movies online on Chromecast (Stream to TV)
How to watch movies online on Amazon Fire TV Stick
How to "clone" the cell phone screen on TV
Receive updates: SUBSCRIBE by email and join 10,000+ readers. Follow this blog on Facebook and Twitter.