Netguard is an application used to block internet access from other applications installed on Android. But in addition to this, it also has a "hidden" function that allows you to block advertising on web pages .
This option works in web browsers like Chrome or Firefox . The spaces of the websites with advertising will not be loaded and will appear empty . Loading the website will be faster and with less processing you can even expect battery savings .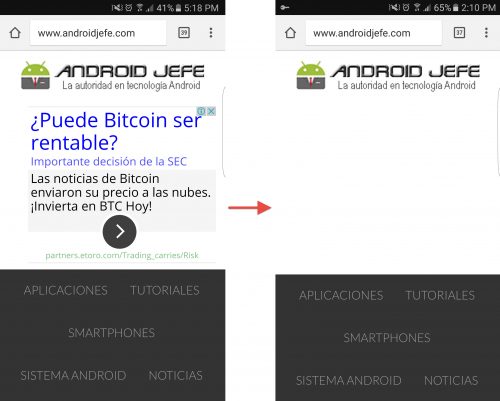 Activate NetGuard AdBlocker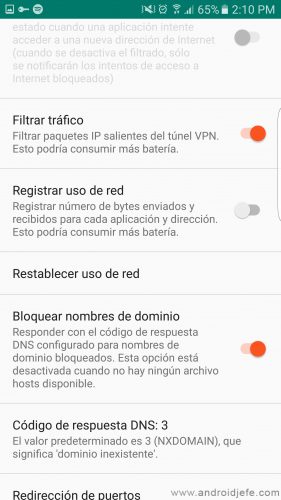 From the menu button, top left, select Settings .
Tap on Advanced Options .
Activate the option that says Filter traffic .
On that same screen, below, activate the option that says Block domain names .
Return to the Settings screen .
Tap on Backup .
Select the option that says Download hosts file .
For the ad blocking to work in the Chrome browser, it is important to deactivate the data saving option that this app has.
It should be clarified that this Netguard feature does not block embedded ads in applications . It also does not block advertising within the content of applications such as YouTube or Facebook . It is only a solution to avoid loading advertising on websites.
In the event that the ad blocking does not work and you still see ads, wait around 10 minutes for the configuration of the "hosts" to take effect.
Download Netguard with Adblock
This adblocker option has been tested on version 2.71 (stable) of Netguard APK. Such functionality may not be available in previous versions. And although Netguard is available in the Play Store, it is possible that the version obtained there does not have this adblocker feature (because adblock systems are not accepted in that store). For this reason it is recommended to  download the APK  directly from Github. To install this APK, you must first activate the installation of unknown sources on the device.
How to remove YouTube ads
LOCK internet access in Android applications (restrict data)
The best paid and free VPNs
Receive updates: SUBSCRIBE by email and join 10,000+ readers. Follow this blog on Facebook and Twitter.