Plants vs Zombies 2 can be downloaded from Google Play Free. But if you want to avoid the mess of "resources", we teach you how to download the full APK of the game, without the need for the Internet.
Indeed, PVZ2 for Android and iPhone is completely free. You don't have to pay a single penny to download officially, as it did with its predecessor initially (although that version is also currently available for free). Although there is optional content that you can buy in-game.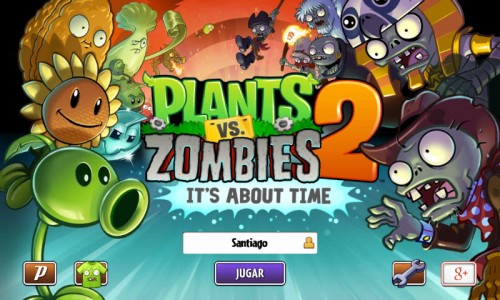 Some of the differences in Plants vs Zombies 2 compared to version 1 have to do with certain functionalities, such as destroying zombies by touching the screen. Of course, new zombies, new plants and new tracks or worlds have been added, which surely will not leave us indifferent at all.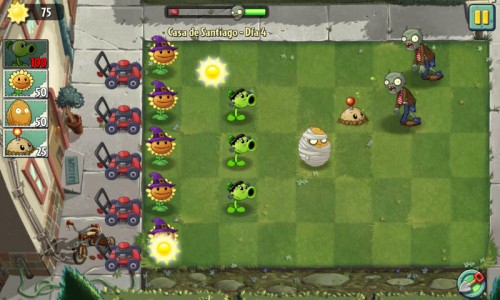 Plants vs. Requirements Zombies 2 for Android
Android 4.1 or higher
CPU: 1 GHz
RAM: 1 GB
Like its predecessor, Plants vs Zombies 2 requires acceptable  hardware .  We consider a 1 GHz processor and 1 GB of RAM as minimum requirements for the game to run acceptably.
Download Plants vs Zombies 2: Full Game
Normally you should download the game from Google Play here. However, this is only part of the game (that's why it only weighs 15 MB). After installing, the game will have to download the rest of "resources", a process that requires the Internet.
But there is a way to download the complete game on your computer and transfer it to the cell phone. This is very useful in case you are WITHOUT the internet on your Android or have problems downloading the rest of the game.
The trick is to download the game in XAPK format here to your PC. In this case, it is the full APK of the game (that's why it weighs more than 500 MB). To install it on your phone, you must use the APK Pure Install program that we show you here. Basically you have to connect the cell phone to the PC, drag the game to the program and start the installation.
Receive updates: SUBSCRIBE by email and join 10,000+ readers. Follow this blog on Facebook and Twitter.