KingoRoot is a software that allows you to root your cell phone from a Windows PC, or even directly from your mobile by installing its APK.
With this relatively easy-to-use tool, you can root Samsung, Huawei, Xiaomi, Motorola, LG phones, among other brands. From Android 4 to 8 systems. On the official website they have a page with step-by-step tutorials to root various models of these brands.
Before proceeding with root, make sure you have at least 50% battery and 50 MB of free space. And back up your data (just in case).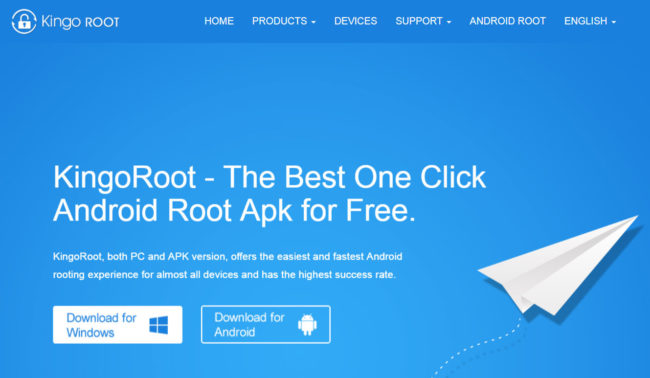 If the root is not done with the APK, try the PC program, because it seems to be more effective (especially when removing the root). Despite this, it will not work in all cases. This utility uses "exploits" that depend on vulnerabilities in Android to get root and they do not always exist, especially in current versions of this system.
Kingo Root PC
The program is compatible with Windows XP, Vista, 7, 8 and 10. It indicates step by step how to root an Android device. In an elementary way, it is all a matter of connecting the mobile to the computer with the USB cable and following the steps indicated in the program.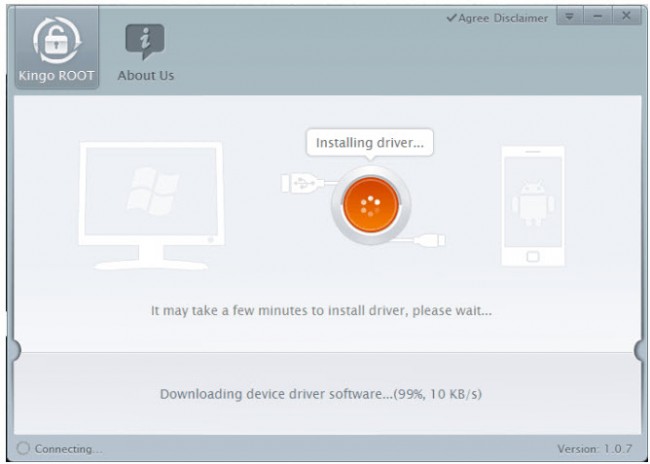 In short, once the program is installed in Windows, it is necessary to connect the phone to the PC with the USB cable. Kingo Android Root will notify us if the device is rooted or not.
If you do not have root, you must follow the instructions. In short, USB debugging will need to be enabled on the device (generally this is done from Settings> Developer Options). After that, the driver for the connected mobile is installed and then, it is only a matter of an additional click so that the program is in charge of rooting the device. If the program does not install the driver on its own, you can try it.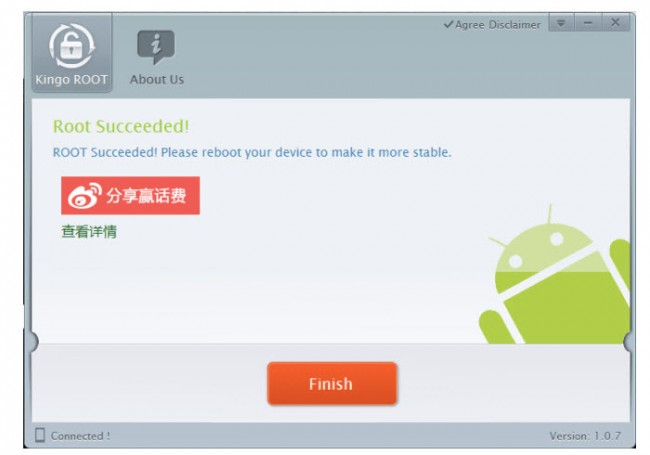 If the mobile is already rooted, from this same program you can remove the root (this is supposed to delete all files) or root again.
Kingo Root APK

In this case you only have to download the Kingo Root APK, perform the installation like any other APK and follow the application's instructions.
During installation you may be asked to activate "unknown sources". Normally you should have a button to do this, but if not, you will have to do it from settings, Security option, or in some cases from developer mode.
Important : All programs to root cell phones, including Kingo Root, get full control over the device. And beyond rooting, it is unknown what other things they do on the computer, because they are generally not open source and have not been audited either. Another app with a similar name, Kingroot, was detected to have erratic behavior. If you have sensitive data on your cell phone (such as bank information), you should not use this type of program, unless you know what you are doing.
Download Kingo Root Program and APK : kingoapp.com
What is it and how to root an Android cell phone?
Watch out for KingRoot, a Chinese APK that contains malware
How to get root access on Samsung devices
Receive updates: SUBSCRIBE by email and join 10,000+ readers. Follow this blog on Facebook and Twitter.