Such a lunar eclipse occurs only every hundred years – approximately. Today, many eyes and cameras are likely to turn towards the sky in the late evening to observe how the earth's shadow covers the moon, later releases it, and the moon is bathed in red light. You can even see Mars next to the blood moon. You can also photograph the lunar eclipse with your smartphone.
Apple iPhone X vs Google Pixel 2: the fight for the best smartphone camera
The best camera apps for Android
The sky is spectacular for the lunar eclipse of the century. From around 10 p.m., the earth's shadow slowly covers the moon and finally hides it for 1:40 hours. These are spectacular images, especially in the transition phases. Around 10:30 p.m. you can see the international space station ISS in the sky, from 11 p.m. even Mars, which comes closer to Earth today than ever before. A similarly long lunar eclipse can only be marveled at on June 9, 2123 – for most of us this will be rather short in time.
To see the lunar eclipse best, you need a clear view to the southeast, because there the moon rises tonight. The best way to follow the spectacle is if you are not in a brightly lit city, but in the darkest possible environment.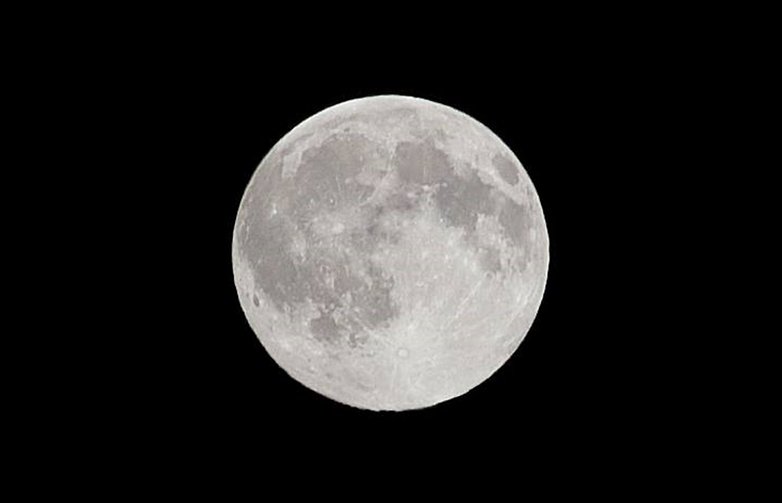 If you only want to take the moon yourself, you have the best chance of a good photo with a long focal length lens. But firstly, it is always worthwhile to keep an eye on the surrounding scenery, and secondly, you can crop high-resolution pictures afterwards to put your desired motif in the right light.
Attachment lenses with more zoom, which can be bought for a few euros, can also be of great help. You have the best chance of taking beautiful pictures during the lunar eclipse if you look at our guide for photography in the dark beforehand.