Gone are the days when you still needed a pedometer to monitor your fitness and document sports. Today pedometer apps take the place of a conventional pedometer.
Pedometer apps for Android – The best pedometers
To get an overview of your own health, the number of steps is an important value.
The World Health Organization (WHO) recommends taking at least 10,000 steps a day.
You can use a pedometer app to check how close you are to this value.
At the same time, ambitious goals create an incentive to move more,
Google Fit: tracking with cloud synchronization
Google Fit is the ideal solution on Android devices : the close integration with the in-house operating system enables particularly accurate and energy-saving operation. However, Google Fit is also available for download for iOS .
When you start the app for the first time, Google prompts you to provide information about your gender and age. Your height and weight are also entered in the app.
Based on this information, the app calculates the distance covered and your calorie consumption from the number of steps. GPS data is also used for this, so that you can view your routes on a map.
You can set different goals to motivate you to do further workouts.
These include, for example, the number of minutes you are in motion and so-called "heart points". You can get one for more demanding activities such as running or cycling.
If you have a fitness tracker, Google Fit also allows you to monitor sleep and evaluate pulse data.
All data is synchronized with your Google account and is available on all devices to which you are logged in.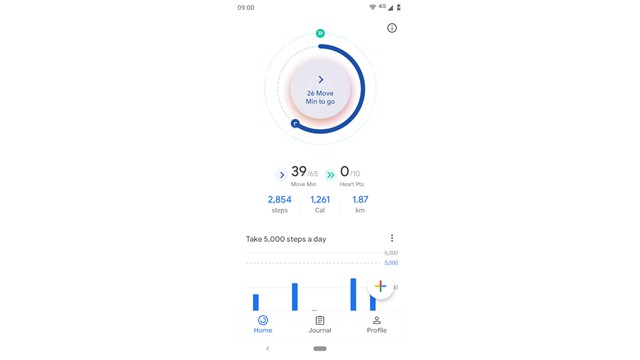 Pedometer – Step Counter: Another all-rounder
The "Pedometer – Step Counter" app can also count more than just steps. Here you can download it from the Play Store . The application is not available for iOS devices.
"Pedometer – Step Counter" first asks you for some personal information in order to calculate calories burned and the distance covered.
With various badgets and progress indicators, the app motivates you to continue training.
You can also set your own goals to lose weight, stay fit, reduce stress, or sleep better.
With a constant notification of the application, you can see the current status of your step count at a glance.
A synchronization with and to Google Fit is possible.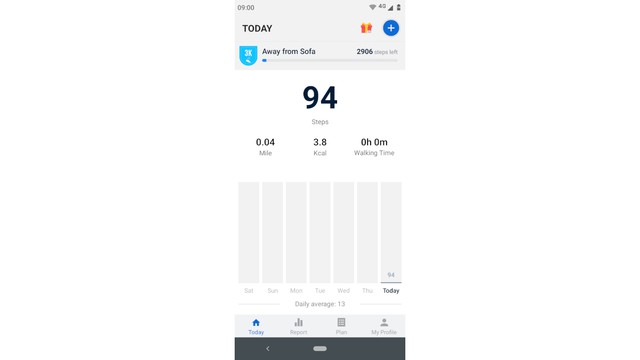 For minimalists: Noom Walk
A very minimalistic Android app and a nice addition for everyone who uses the Noom weight loss coach is the Noom Walk pedometer.
If you value community, you can chat with your friends in this pedometer app and beat each other with records. However, if you do not want to use the community, simply activate the private mode.
Your pedometer statistics can also be exported and shared with friends.
You can take notes every day. For example, a long-term effect of active training becomes visible.
Unfortunately, you don't see the current speed or calorie consumption in this app. The design is also no longer up to date today.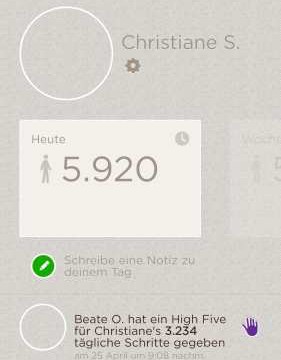 Fitness tracker in the test – the right bracelet for everyone
Fitness trackers are becoming more affordable. If you want in-depth analyzes of your fitness, the additional investment is worthwhile.
Modern fitness trackers can't just count your steps. Many models today also have an optical pulse sensor and can receive your notifications
In general, a fitness tracker always works more accurately than a smartphone. Since you always wear it on your wrist, this is the only way to really count all the steps.
We present the best fitness trackers to you here.