Use Facebook Messenger without a Facebook account
The best alternatives to WhatsApp
Facebook Messenger: Sign out on Android
You cannot log out of Facebook Messenger directly. So you have to take a detour. After all, there are two ways to achieve the goal of logging out of Facebook Messenger on Android: delete the app data from Facebook Messenger in the device settings or log out of the messenger session in the Facebook app .
delete data
To log out of Facebook Messenger, you have to go to the settings of your Android device.
Close the app when you have opened it and remove it from the list of recent apps, otherwise this trick will not work.
In the settings: Apps (or App Manager) 👉 Messenger .
Tap on it and select Delete data. You may have to open the Storage option first.
If you open Messenger via the app overview, you should see that you are no longer logged in.
Pro tip: If someone else wants to use your phone to check their Facebook messages while you are still logged in, all they have to do is tap on the switch account to log in to their own account.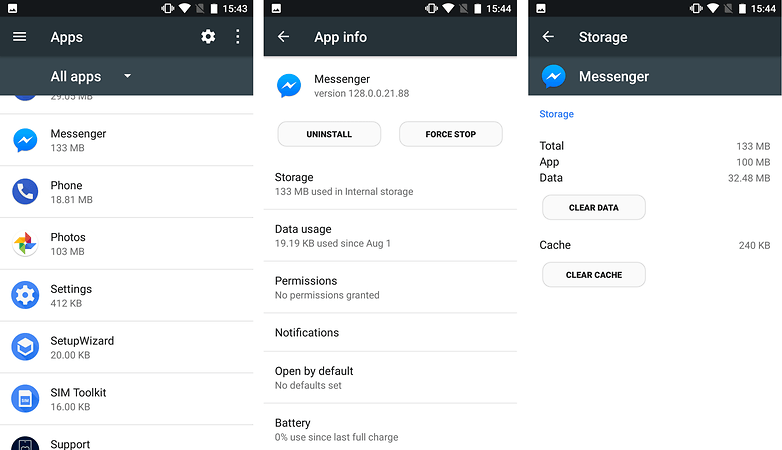 End session in the Facebook app
If you have Messenger on your smartphone, chances are that the Facebook app is also installed. In the Facebook app, tap the button on the right that looks like three lines. Then on account settings, then on security and login. You can see a section called "Where You Are Registered" here. Here you select the messenger session and tap on Logout.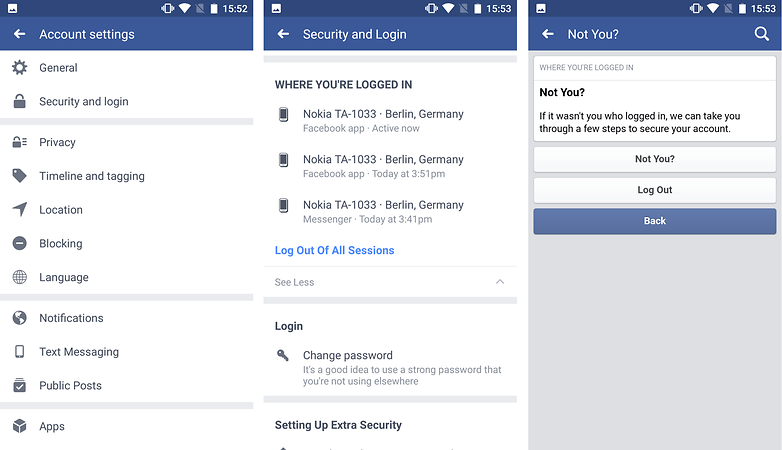 Facebook Messenger: Sign out on iOS
Even iOS users cannot simply log out of Messenger. Therefore, open your Facebook app (not the Messenger, but the Facebook iOS app) and then tap on the "More" button at the bottom right. Scroll down to Settings, tap Account Settings, and then tap Security. Go to "Where you are logged in" in the Security menu. As soon as you have opened this point, you can manage all active sessions of your Facebook account on any device, app or browser. Then simply close the session marked as "Facebook Messenger on iOS 11" or a similar session. The next time you open Messenger, you will be logged out.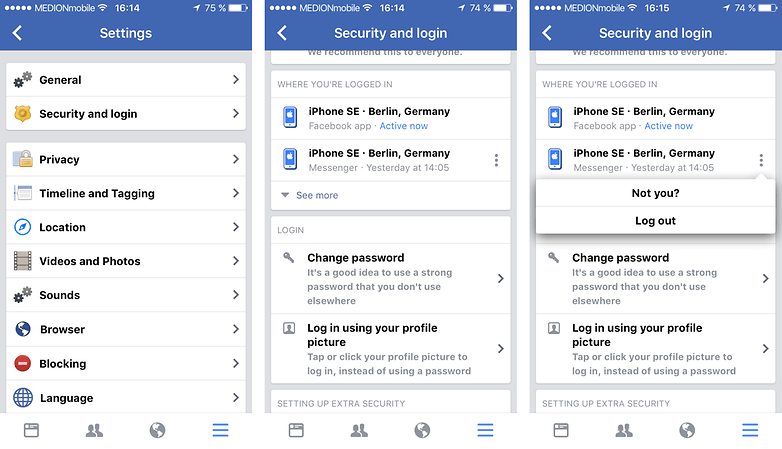 How do I log out of Messenger using the Facebook website?
You can also unsubscribe from Messenger on the Facebook website. Go to facebook.com and then choose Settings from the dropdown menu in the top right. Go to Security and Login and then look for the "Where You Are Registered" section. Find the messenger session you want to log out of, click the three dots on the right, and then click Logout.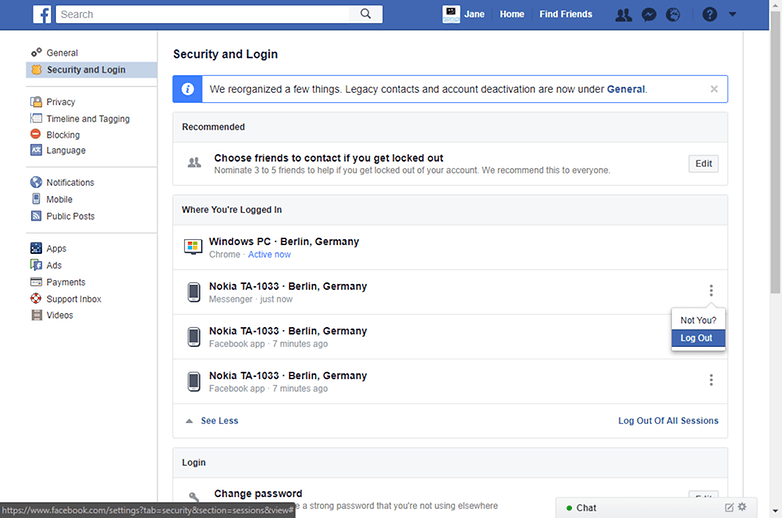 All three ways aren't great, but they work. Facebook doesn't seem to be interested in making signing out easier. If you are annoyed with Facebook in general, you should consider leaving Facebook altogether.
What do you think of the decision to make Facebook Messenger an independent app? Does it bother you that there is no logout button? Let us know your opinion in the comments!