The notice Location not available on the web «Find my device» (formerly Android Device Manager) basically means that the mobile cannot be located. It is important to solve this problem to be able to track the cell phone.
In case you do not know, you can track the current location of your Android device by entering the page google.com/android/find (using the same Google account registered on the mobile). Tap on the circular arrow to start locating.
Cannot access the device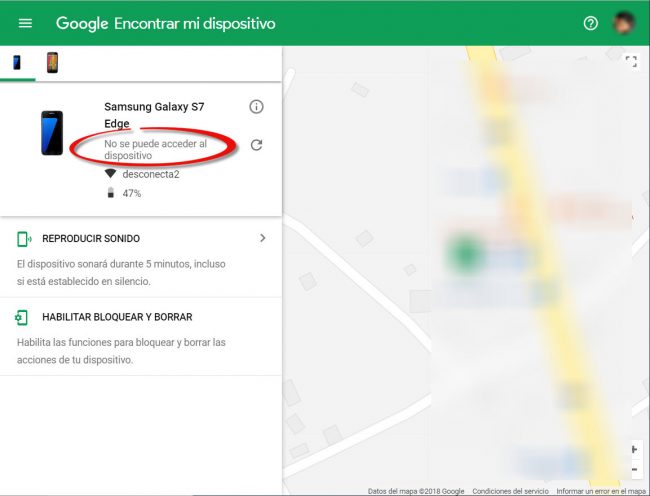 It is possible that when doing the above you see the error Location or Device not available , The device cannot be accessed , Last seen X minutes ago or another similar error.
To solve this problem and be able to see the updated location of your cell phone, you must ensure that the following three requirements are met:
That the device is turned on
That you have Internet access
That the Google account has not been removed from the mobile
If these three things are not met together, you will see one of the notices mentioned above.
The location is disabled.
If you see this phrase, it means just that. You need to go to Settings> Location and activate the switch.
Remote location is disabled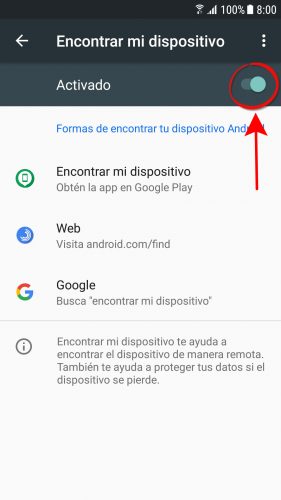 This is a special case. Here you must go to Settings> Google> Security> Find my device and enable this function to solve this error.
Device not available on old Android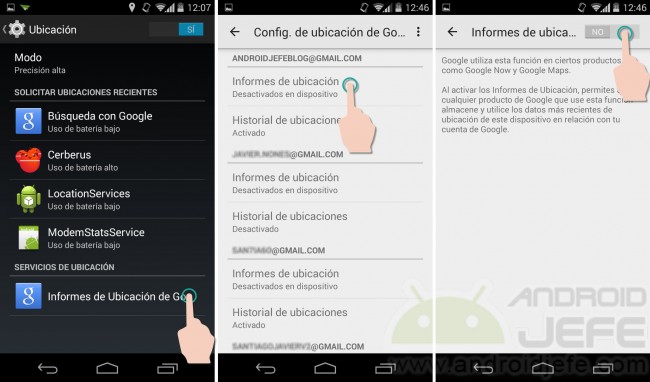 In older versions of Android (for example Android 4.4), this unavailable location error appeared when the Google service to supply the location of the phone was disabled. To activate it, you had to do three things:
Step 1 : Settings> Location> Google location reports> Choose Google account> Activate "Location reports".
Step 2 : Settings> Google> Security> Enable "Find my device".
Step 3 : Restart the device and check if the location is already displayed on the Find my device web.
Location not available (WITHOUT cell phone)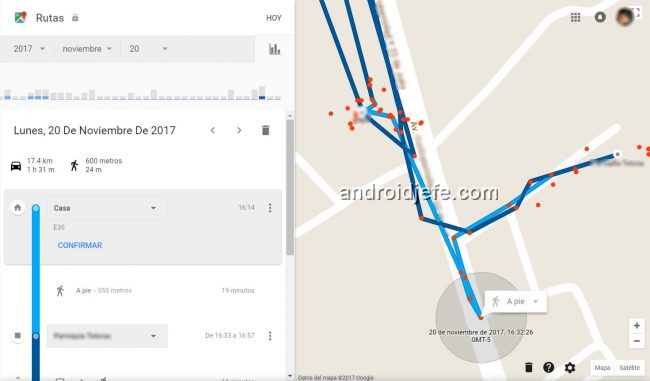 If you see Location NOT available and you do not have the device in your possession, the alternative you have is to review the location history of the cell phone and see there information that can be used to locate it.
For more information check the Google page on Finding an Android device.
How to see the location history of your cell phone in Google Maps
How to locate your cell phone by Internet, IMEI, GPS (Complete guide)
How to DECEIVE WhatsApp real-time location
Receive updates: SUBSCRIBE by email and join 10,000+ readers. Follow this blog on Facebook and Twitter.