Watching movies online on TV is easy. You just have to stream the movie to your Smart TV or Chromecast. And you can do it from the comfort of your Android phone. Only one application is required, of which there are several on Google Play.
The Chromecast is a small device that connects to the HDMI port of a TV and through which you can stream Internet content to the TV. If you have a Smart TV, this device will not be necessary, since these smart TVs already incorporate this technology internally. The instructions below should be valid for both cases.
How to watch movies online on TV (via Chromecast)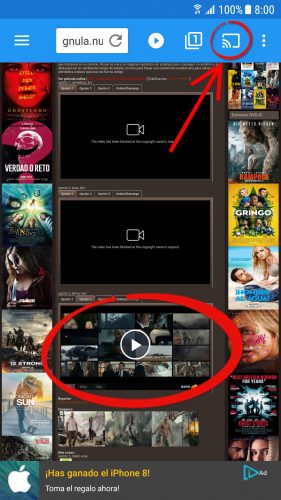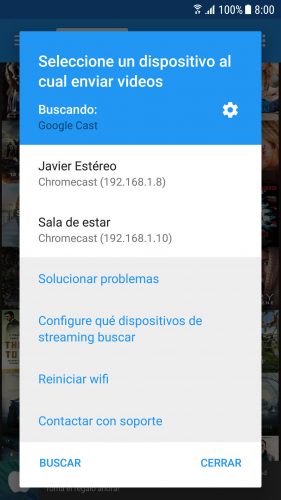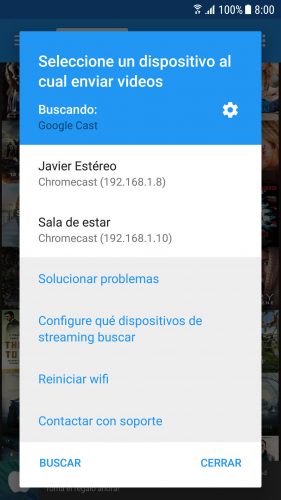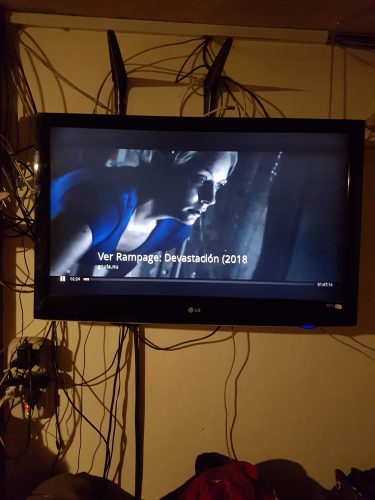 Web Video Caster is one of those  Chromecast compatible apps for watching movies . Using the integrated browser, the movie web page is opened, the desired movie is chosen and the "Play" button of the page is pressed to play it. Normally the application automatically requests to connect to the Chromecast, but if this does not happen, just use the button with the Chromecast symbol in the upper right.
You can also use a browser like Google Chrome to search for the movie on the Internet. Once the page is located, just use the browser's "Share" menu and select the "Web Video Caster" option.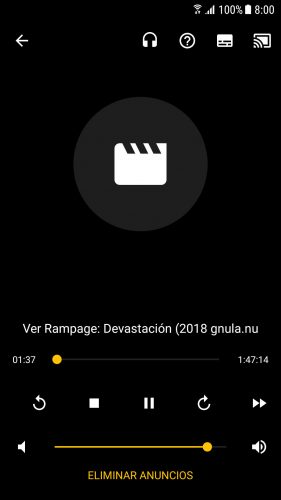 It is not the only application, but it is the best rated by Google Play users. Other alternatives are  Vega Cast and Browser Cast Video applications , which have a similar operation.
Avoid cuts in the reproduction
Once you give it "Play", you can leave the application and the movie will continue playing (something you cannot afford when duplicating the cell phone screen on TV). However, it is NOT recommended to use the cell phone during transmission, because doing so may start to cut. And this may be more likely in modest cell phones. I was able to fix this by pausing the video for a few seconds before playing again.
On the option of listening to the audio on the cell phone. It takes a few seconds to take effect but it works. Unfortunately, activating this feature can make streaming interruptions worse.
To reduce latency or cuts, you must deactivate the battery optimization (if your mobile has Android 6 or higher system). Tap the warning symbol at the top of the app and it will take you to the "Optimize Battery Uos" screen in the Android settings. There, check the "All applications" option and disable the app.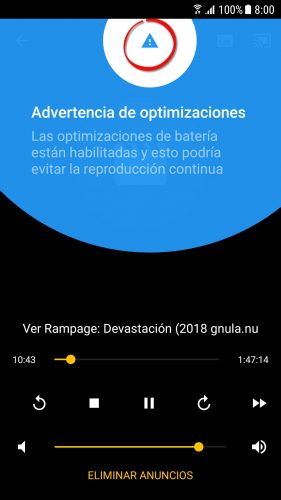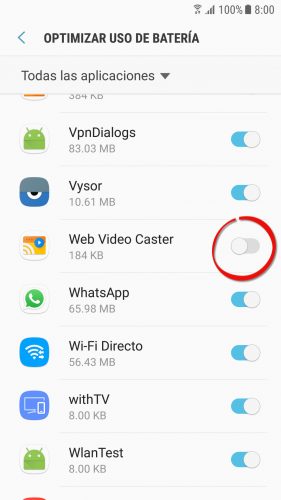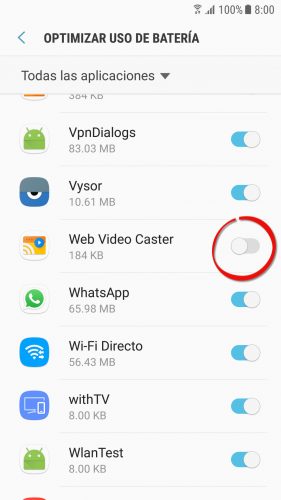 Movies to broadcast on TV
There are many pages on the Internet that offer movies online. But most of those movies are hosted on slow servers, so chances are they will constantly get stuck or cut during streaming (regardless of your connection quality). In addition, many are of poor quality or are incomplete. That happened to me in a lot of websites that I have tried.
A page that generally does not have this type of problem is gnula.nu . Whether you watch on PC or Chromecast, it's perfect. It is probably the best place to watch movies online for free . It has a huge catalog (even releases) in Spanish, Latin or without dubbing with subtitles, and those that it says are of good quality really are. On this website I suggest using the Rapid Video links, as up to now I have seen that they are the best servers.
For movies in English remember that Web Video Caster has a subtitle function that you can try. Popcorn Time for Android is a popular app for watching movies in English, on mobile only because its option to stream to Chromecast I could never make it work.
Netflix  is an APP and paid service that has support for Chromecast, where there are series and movies. But despite being paid, its content is limited. Do not think that here you will find everything. Obviously there are no premieres and there are not many blockbusters.
If you usually download movies to your PC or computer's hard drive, there is also an Android app to play that local content on the Chromecast.
Download APP
6 Google Chromecast things you probably didn't know
How to watch movies online on Amazon Fire TV Stick
How to PROJECT or see your cell phone on the PC
Receive updates: SUBSCRIBE by email and join 10,000+ readers. Follow this blog on Facebook and Twitter.