One of the good things about buying a popular device, like the Google Chromecast, is that it has broad support. For example, thanks to this I have been able to easily watch online movies from any web page with the help of the Web Video Caster app. However, things have been complicated for me when I changed it for an Amazon Fire TV Stick. You can stream content from popular services like YouTube, Netflix and obviously Amazon Prime Video to this device, but not online movies from pages like Gnula . Neither from the mobile, nor from a PC (something that can also be done with a Chromecast).
To force the transmission of online content to the Fire TV I have tried the same Web Video Cast app, in addition to Quick Cast or TV Cast Fire TV and none of them have worked. The video does not appear on TV, the format is not supported or some error prevents transmission. I have tried with the "Send" option of Google Chrome on a PC and the Fire TV appears as " Source not supported ".
AirScreen, Chromecast emulator for Fire TV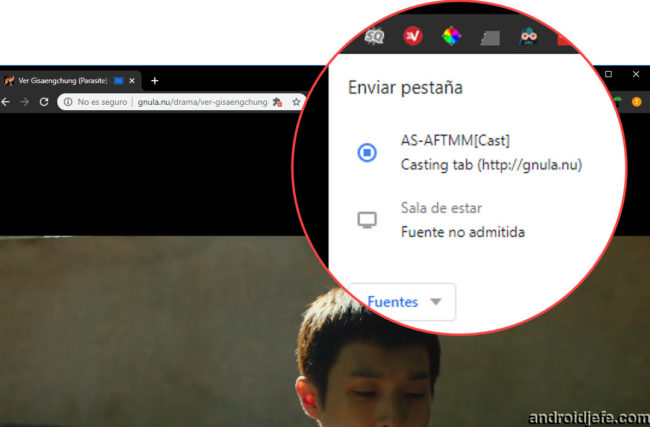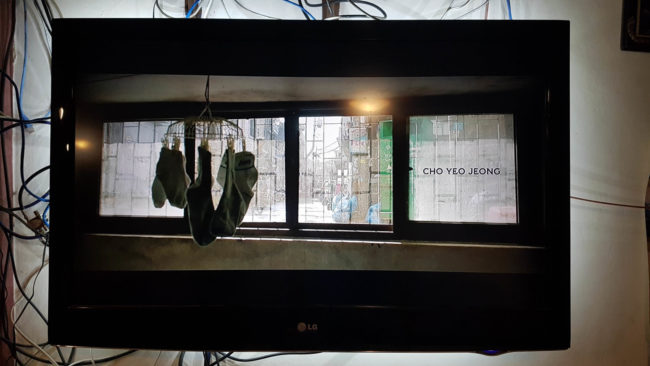 At the moment, the only acceptable solution that I have found is the AirScreen application, which basically works as a Chromecast emulator that is installed on the Fire TV so that it can receive practically any content that you transmit from the PC.
On the screen of your Amazon Fire TV, tap on the "magnifying glass" button at the top and write "airscreen" (without quotes). The app should appear first. Tap on it to "get it" and download.
Open the AirScreen app. Skip the introduction and click on the "Start" option. A warning will appear stating that the device is waiting for content.
Go to your PC and in the Google Chrome browser click on the three dots at the top. Select "Submit". In the small window that will appear, in addition to your Fire TV you will see another device "AS-AFTMM [Available]". Click on it to transmit the current tab where you must have opened your movie. Normally, without AirScreen, here I only saw the name of my Fire TV Stick 4K and the word "Source not supported", which obviously could not be transmitted.
I have also tried to send the movies from my cell phone to AirScreen (using the Chromecast button offered by the Web Video Cast mobile app), but it has not worked for me, not even buying the AirScreen Pro monthly pass (for which they apparently charged me two times because the first payment did not pass). This paid version offers the advanced option "Google Cast Rendering Engine" that can be changed to "Integration", which is what AirScreen suggests to do when the transmission "cannot be initialized", as it happened to me.
conclusion
Although AirScreen works acceptably, it is not perfect. Unfortunately at times there may be latency or jamming of the reproduction. However, the video quality is generally excellent and the audio is usually well synchronized. Unfortunately for now I have not found another alternative that allows me to send movies from the Internet to my Fire TV. If you have another receiver, like the same Chromecast and the Xiaomi Mi Box, you should have no problem sending content online. Apps like Web Video Cast are more than enough and even this utility has a client for Smart TVs like Samsung that make it easier to play on them.
YouTube adds a virtual command and voice search when casting
6 Google Chromecast things you probably didn't know
Wireless Display, what is it and alternatives
Receive updates: SUBSCRIBE by email and join 10,000+ readers. Follow this blog on Facebook and Twitter.