Turning on and unlocking the phone when your hands are busy or dirty can be frustrating. Also when the touch screen does not respond as it should.
The solution to this problem could be to "activate" your Android using a gesture: for example, by running your hand over it. The Samsung Galaxy S4 offers this factory feature. On other phones it is also possible, but you will have to install an application to obtain this functionality.
Hovering Controls
Hovering Controls allows you to do just that: turn on the screen and unlock an Android by running your hand over it. On how it does this, it simply uses the device's proximity sensor to detect the hand (the proximity sensor is commonly found near the camera of the mobile).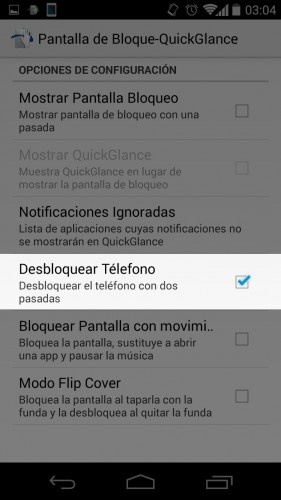 First of all, in the Android settings the screen lock must be configured in Swipe mode ( Settings > Security > Screen Lock ). The application will not be able to unlock the screen if another security method such as PIN or Pattern is configured. Currently no application is capable of doing this, in fact. It is recommended to use SkipLock or Smart Unlock as alternative solutions for this type of lock.
Considering that, you have to open Hovering Controls and activate it as "Device Manager" (indicate "Yes" when requested). Then, tap on the "Start" button to activate the application.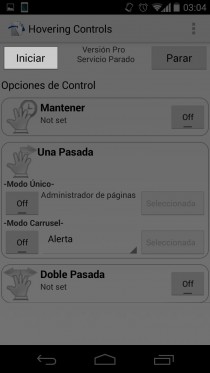 Finally, tap on the menu button (the three dots at the top), choose "Settings", go down and select "Lock Screen – QuickGlance". There leave checked the box that says Unlock phone – Unlock the phone with two passes . Configuration completed.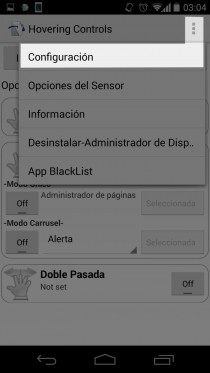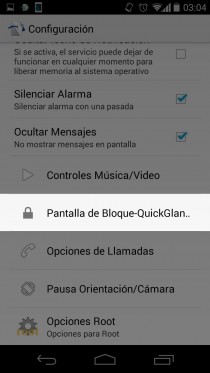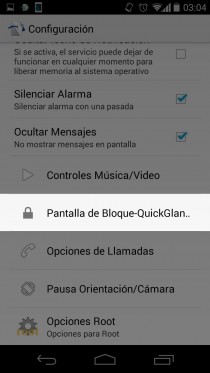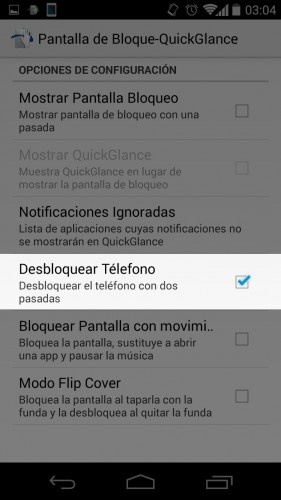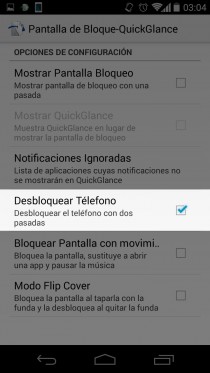 Also turns on the screen when it is off
When the screen is off, you run your hand over the phone twice . The screen will automatically turn on and will already be unlocked, that is, you will no longer need to slide to unlock it .
There are other apps that claim to unlock the phone in the same way, but in reality all they do is turn on the screen. Hovering Controls is the only app that can really unlock Android by running your hand over it, I repeat, as long as you use the 'Swipe' screen lock.
As you can see, this application is very complete. In addition to what has been said, it offers the possibility of opening applications with similar gestures in the air when the screen is on, controlling the playback of music and video, calls and orientation or camera. Since these things are no longer part of this topic, we will cover them in another article and meanwhile leave their exploration to the reader.
This application, like any other of its kind, generates extra battery consumption. Consider this when using it.
Download Hovering Controls
Although it is available on Google Play, it has a cost of USD 1.13 there. Those who cannot support the creator by buying it there, can download the APK for free  at this link from XDA-Developers (go to the bottom of the article, section "Attached Files"), which apparently is the full version, but with advertising. Remember to activate the installation of unknown sources on Android to install this APK ( Settings > Security > Unknown sources ).
How to control Android by voice in Spanish (with or WITHOUT Internet)
Screen lock and how to avoid getting in the way
How to answer calls or activate the speaker AUTOMATICALLY
Receive updates: SUBSCRIBE by email and join 10,000+ readers. Follow this blog on Facebook and Twitter.