Until December 2019, the Play Store registered 2.9 million apps and games available, just behind the Apple App Store, which had close to 4 million. It is probably the largest content store for Android devices. Nevertheless, is not the only one. There are other game stores and applications that manufacturers themselves incorporate by default on their devices, as well as online stores from which to download APKs.
If your device has the Play Store, you also have something for yourself in this article: games without the internet . No, I am not talking about downloading without the Internet as they do in Cuba, but a hidden section in the store that allows you to download free games and apps that work without the need for mobile data or WiFi.
Download games WITHOUT Play Store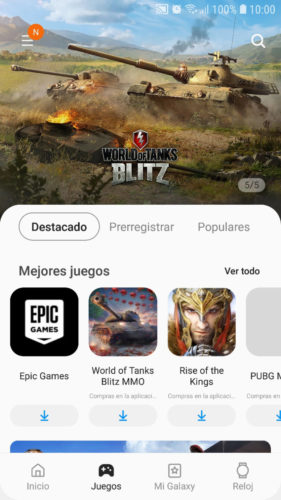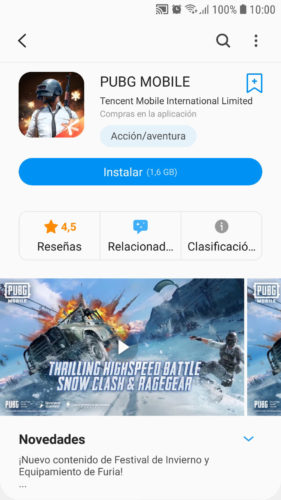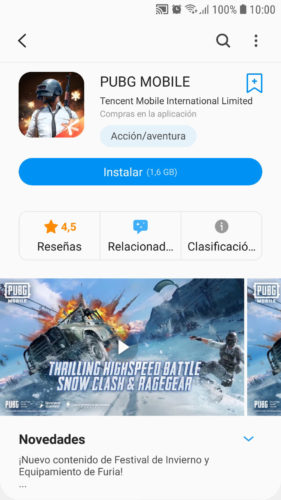 In addition to the Play Store, or as a replacement, some device brands have their own store, from where you can also download free games and applications. For example, the Samsung brand brings its Galaxy Store . In the case of Huawei it is AppGallery . Chinese versions of Xiaomi devices come pre-installed with Mi Market .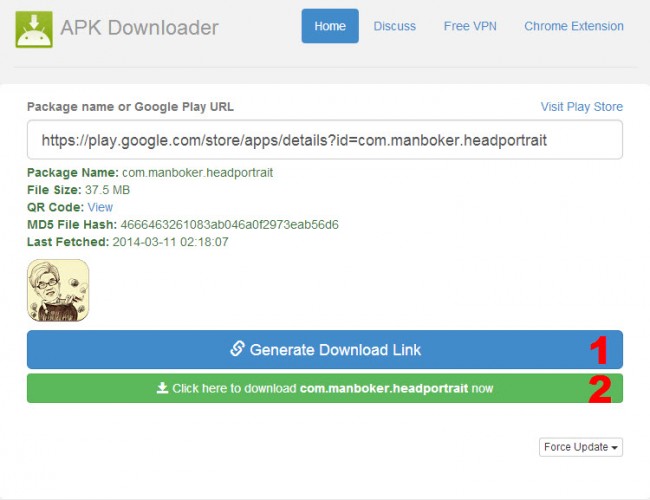 Another option is online tools and programs like APK Downloader. You just have to enter the URL of the Google Play app and this site will extract its installable APK that you can download and install like any other APK on your device, previously enabling the installation of unknown sources.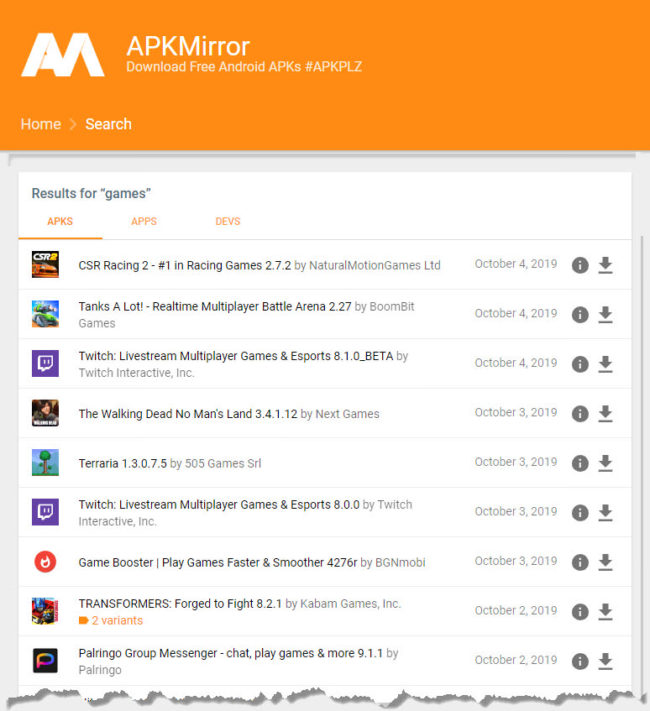 Since APK Downloader only works with certain free games and apps, your other option is to search for its APK file on the Internet. But you must be careful of the site you download to avoid getting infected with viruses. Two recommended download sources are F-droid and APKmirror, the latter very interesting for offering the latest versions of the apps that have not even reached Google Play yet, or installing Beta versions to which Google Play no longer gives you access because they are at user limit, as is the case with WhatsApp.
Apart from the aforementioned, there are also other famous online games and apps stores such as APKPure , or Uptodown , which I personally do not trust much, so if you use them I recommend you do an analysis of the APKs you get from them with virustotal.com . I definitely don't recommend Aptoide , for illegally distributing apps.
Games that work WITHOUT the Internet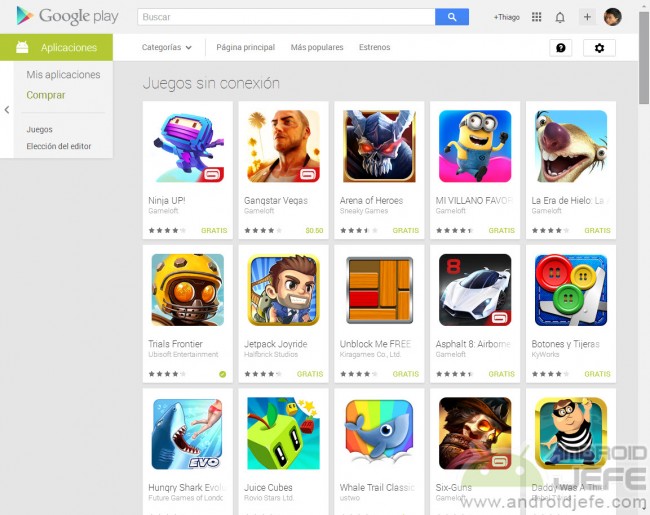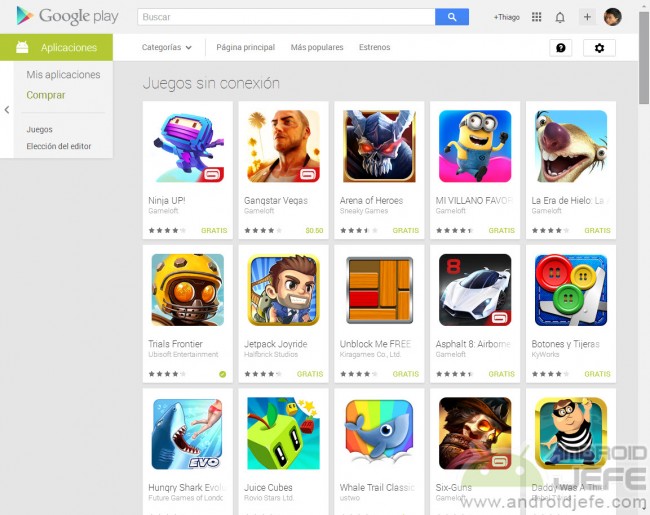 Offline Games section on Google Play
Currently many Android games that are on Google Play need an internet connection to play them. If you do not have internet, when you open them you may see a connection error message and then you will have to exit. This is unfortunate if you are on the go, ran out of mobile data, or don't have WiFi somewhere.
If your device has the Play Store, the store has a category of games and applications that can work without the Internet. Games like Plants vs. Zombies, 2048, Candy Crush or Minecraft allow you to play without needing a connection. Instead, apps like Wikipedia, Pocket or Spotify allow you to download content so you can watch it offline at any time.
This games section is not visible in the Play Store. One option is to use the search box, where you have to type something like "offline", "offline", "no internet" games, etc. Similarly for apps. The other is to access the games without Internet (alternate link) and APPS without connection through the following links. Unfortunately it seems that these listings are not updated and it is possible that in the future they expire or stop working.
If you want to explore other categories of apps and games in the Play Store, use the top bar of «Categories». You can also enter this at Google: site: play.google.com/store/apps/collection/ to discover sections of the store that you may not have known about.
References : Statista: 1, 2, Reddit
How to download Facebook WITHOUT Play Store
How to change your name, your device and game ID in Google Play Store
Parental controls and tools to restrict the download and use of apps or games
Receive updates: SUBSCRIBE by email and join 10,000+ readers. Follow this blog on Facebook and Twitter.