Unzipping RAR and ZIP files on Android is as easy as opening a file. You only need the appropriate app and here we tell you which is the best for this task.
The best APP to decompress files is WinRAR (although for Android it is simply called RAR, because the root "Win" refers to Windows). Just download this application, find the ZIP or RAR archive and tap the unzip button.
How to open RAR and ZIP files on Android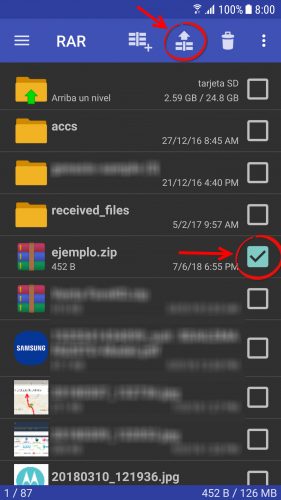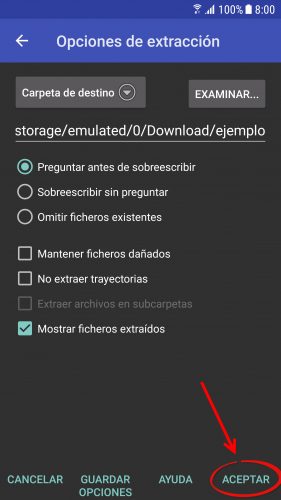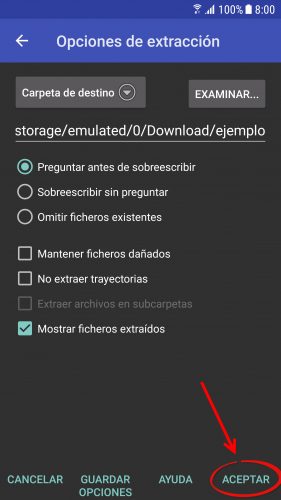 Images above: How to unzip ZIP and RAR files on Android. To open, just touch on the compressed file.
Install WinRAR from Google Play or download the APK from APKmirror.
Open the app.
Find the RAR or ZIP file you want to open. At the bottom of the screen you will see the directory of the storage where you are.
Finally tap on it and you can already view the files inside.
To unpack or extract
To DECOMPRESS or EXTRACT those files you must do something extra. Instead of tapping on the RAR or ZIP file, check its box on the right. Finally touch the unzip button (the one with the up arrow) and tap OK. The default values ​​are fine, but if you know what you are doing you can change them before unzipping.
After the process you will see the unzipped files. They are stored in the same folder as the RAR or ZIP archive. In the extraction options you can change this.
Compress as RAR or ZIP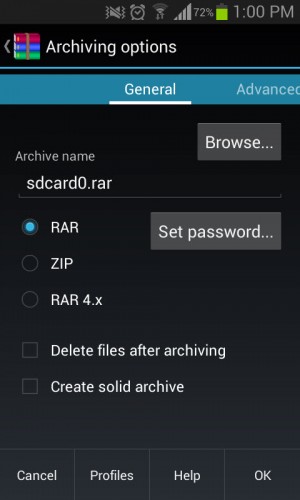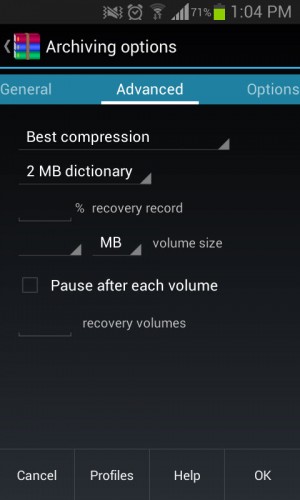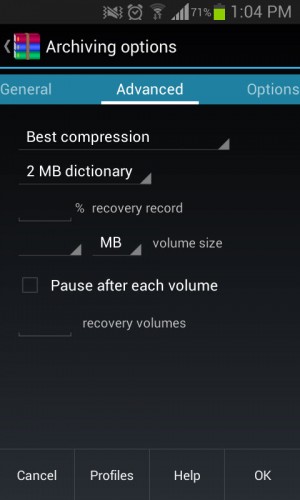 The same process is done to compress files in RAR or ZIP. Only instead of the unzip button, touch the "Compress" button (the one with a "+"). Here you can set a security password to open the file. You can configure the compression speed. And WinRAR can make use of the various processor cores to speed up the process.
WinRAR supports a lot of compression files. In addition to the best known RAR and ZIP, it is compatible with RAR5, TAR, GZ, BZ2, 7Z, XZ, ARJ, ISO (UDF and ISO9660), ZIPX, BZIP2, LZMA and PPMd.
The 4 best file managers for Android
Format Factory, application to convert audio and video
How to send big or HEAVY files by WhatsApp
Receive updates: SUBSCRIBE by email and join 10,000+ readers. Follow this blog on Facebook and Twitter.