From time to time, Android users encounter a rare error. It says "com.android.systemui has stopped". This crash then simply sends you back to the lock screen. Fortunately, the error can be fixed and we show how.
Samsung users of smartphones with old Android versions in particular often encounter an annoying error after updating the Google app. The com.android.systemui service, which is responsible, among other things, for the start screen, keeps crashing when the Home button is pressed. Google search cannot be used either. Try the following approaches:
Reset the app data
One way to fix the error is to reset the UI app. To do this, go to the settings of the smartphone and then continue via Apps & notifications – Show all apps and open the menu in the top right corner and display the system app . Searches for the system interface (alternatively: called system UI or user interface ) and clears the application cache under memory .
Uninstall the update of the Google app
If that was not enough, there is of course another way to fix the error by uninstalling the latest update of the Google app. To do this, go to the Play Store, search for Google and go to Uninstall . This will remove the latest update and reset the application to the factory settings. Then try to update the app again in a few days.
Jump on the Google beta
Alternatively, you can download and use the app in its beta version. You do the latter by scrolling down to the app on the Play Store page and signing up for the beta program.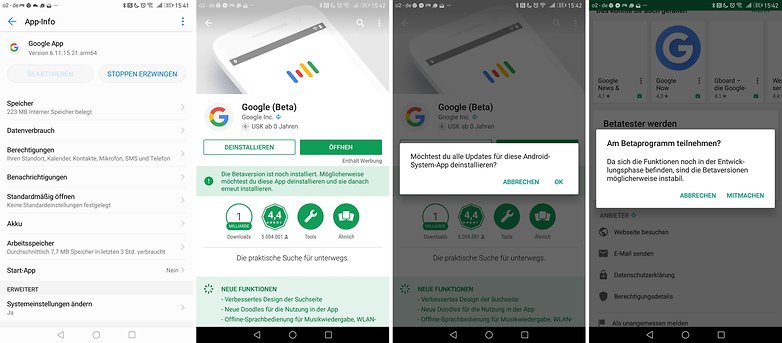 Uninstalling the updates takes you to the previous version of the Google app, which runs without crashes. Resetting the entire smartphone to factory settings is certainly not necessary to avoid the crashes of com.android.systemui.