The trick is to create your text-based image and share it via Google Photos. The app allows images to be sent by SMS text messages to other cell phones, totally free.
This is a good way to create expectations, without spending a balance. You can create a nice text-based image in services like ImageChef or Behappy. Then you download and send it by SMS using Google Photos. The other person will receive the text message with a link to the image, which they will have to discover.
How to send the "text message" by SMS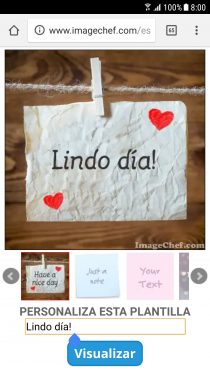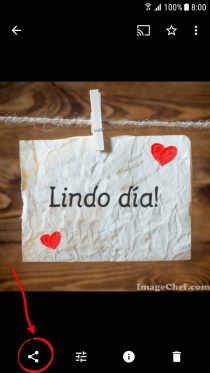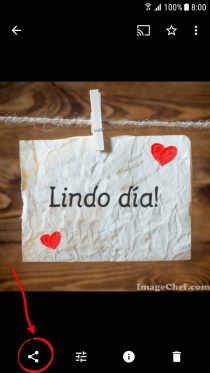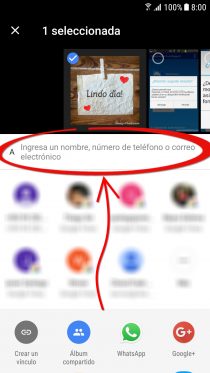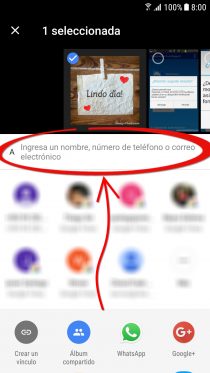 Sending an image as a text message is easy:
Open the Google Photos app.
Choose the image you have created as indicated above, or photo. If you can't find it, open the menu (swipe from the left edge of the screen) and tap on "Device folders." You can send multiple images or even videos.
Touching the "Share" button (it's like a lying V).
Enter the person's cell number.
Select "Submit".
Just before sending you can add a comment. This will be seen when the image is opened, not within the SMS itself.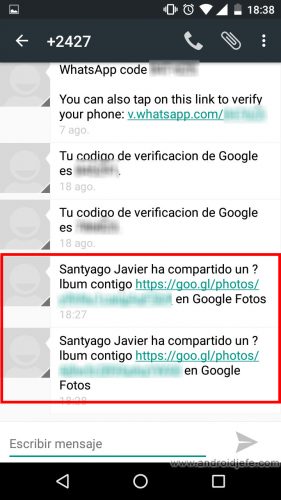 The SMS that the other person will receive will be something similar to the image above. You will have to touch the link to see the image on the internet (or in Google Photos, if you have installed the app). And yes, the name of the Google account from which you sent the image will appear in the text message.
Beware of non-Google SMS
If you receive an SMS text message like the one above, before touching the link, make sure it comes from Google. It will be a special number, like +2427 in my case. If you get a conventional cell phone number, be careful. It is possible that it is a malicious link. That is the case of number 950050590 , which users in Spain have reported as a scam.
Commonly, when you tap on a bad link, you will be invited to install a "PhotoViewer" app or something similar to view the photo. Never install it, because it is a malware or virus. The photos shared with Google Photos in the way indicated above you should be able to see them directly in your browser by tapping on the link (or it will automatically open in Google Photos, if you already have it installed). You do not have to install a special app to see them, as requested by scammers who do this type of trickery.
How to know if SMS text messages have been BLOCKED
How to schedule a text message (SMS)
Cancel a sent SMS: The «myth» of Airplane Mode and the real solution
Receive updates: SUBSCRIBE by email and join 10,000+ readers. Follow this blog on Facebook and Twitter.