To fix a cell phone that is very slow or very stuck , you can try some tips that range from restarting the device to resetting it to its factory state.
A phone can slow down for multiple reasons . Bad apps, temperature, use of an SD card, full storage, etc.
Below we explain each of these problems, which are really easy to solve.
Article Index
Slow cell phone ON OCCASIONS

Restart
Close all
Let the cell phone cool down
Disables energy saving

ALWAYS slow phone

Uninstall / Disable all useless
Applications that lock the cell phone
Avoid moving apps to SD card
ETC
Restore factory settings
My cell is still slow
Switch to a fast cell phone
Slow cell phone ON OCCASIONS
Restart
If your Android is slow, the first thing you should do first of all is Restart. Surely this simple but effective step will fix the problem.
Every electronic device is susceptible to faults, problems or temporary malfunctions that can be solved simply by turning the equipment off and on.
If the cell phone has a removable battery, instead of restarting it is a good idea to leave it without a battery for 5 minutes.
Close all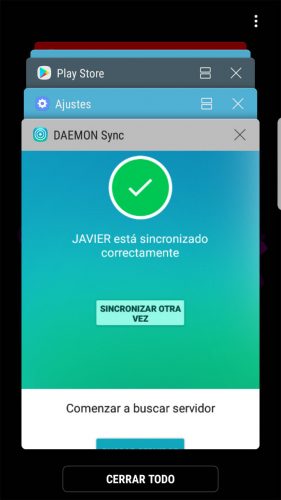 If your Samsung Galaxy or Android phone is slow, the SOMETIMES problem is solved by closing the open applications. This frees up RAM memory, which is what saves recent processes and gives space to execute new tasks.
Android already DOES this automatically and gradually, but sometimes it may not do it optimally.
Just tap the multitasking button (the one in a box next to the bottom center button) and tap "Close All."
Please DO NOT ABUSE this advice. The applications you see in that "Recent" list run faster because they are there. If you close them the way they will take longer to open next time (they will also drain more battery). This is because they will no longer be loaded from "fast" RAM, but from "slow" storage (something that requires more work and time from the central processor).
Let the cell phone cool down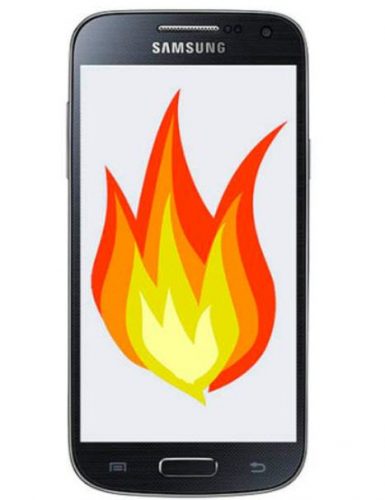 Surely you have noticed that the cell phone gets hot with intensive use. And you may also have noticed that in that state the mobile phone locks up and gets slow (or slower than usual).
This is because the electronic components, mainly the processor or central chip, have reached the threshold or limit of working temperature.
As a protection measure, to avoid burning, they usually reduce their working speed (what is technically called frequency).
Obviously, by going slower, they will respond slower to the tasks you are doing.
So it is a bad idea to use the cell phone while charging. Charging alone remarkably heats the phone (especially fast charging) and if you start using it, the effect multiplies and the slowness inevitably comes through.
Just let the cell phone rest in a cool place until it cools down. You will see that after that it will be working fast again.
Disables energy saving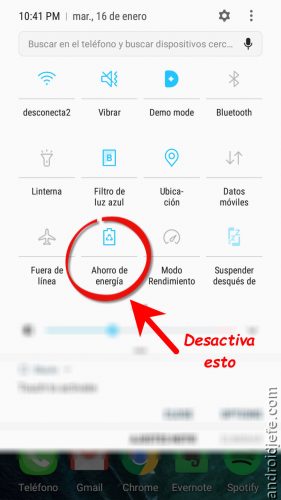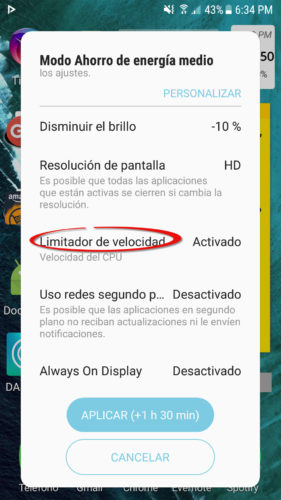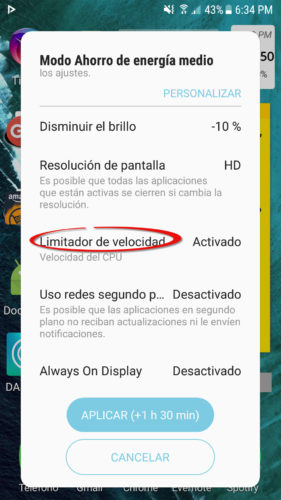 Cellular power saving mode often limits the operating speed (of the CPU). The goal is to save battery.
But as it is obvious and we said before, this mode will reduce the performance of the Android and you will notice that it gets slow. So make sure it is disabled.
ALWAYS slow phone
Uninstall / Disable all useless
This is probably the most effective measure to fix a slow cell phone.
All, ABSOLUTELY ALL apps and games you no longer use should be uninstalled.
Keep in mind that apps often work in the background (or while you're not using them). This consumes resources like CPU, RAM and even battery.
That is, even if you do not use these apps, they will contribute to the slowness of the cell phone. The more apps installed, the more they will affect performance.
Many applications that came pre-installed at the factory (known as "bloatware") may not be able to be uninstalled. In that case your only option is to disable them.
Don't worry, because disabling apps also achieves the same result as uninstalling. In other words, its operation will be totally canceled (even in the background). The only difference is that the deactivated app will occupy storage.
Applications that lock the cell phone

It is important to take care of what applications are installed on the phone and be aware of them. Many are bad and the main responsible for a cell phone that is locked or is very slow.
Among them are some social media apps, especially Facebook . 
According to some tests, after uninstalling this application, an Android cell phone works 15% faster and the battery lasts 20% longer.
There are good alternative Facebook applications, if you want to continue using this social network on mobile. Or just use the browser.
Other lousy apps for your mobile are those that claim to speed up the cell phone , save or increase battery life, or cleaning apps . Several of these applications can be a hoax. They will do more harm than good.
One of their problems is the excessive publicity that they put in the team. The average user should not install these apps. You should even be careful when installing an antivirus .
I must insist on this. You have to be careful of the applications with invasive advertising . Specifically, those that generate full-screen advertising over other applications or on the lock screen. Advertising (especially shown in this abusive way) tends to melt your phone's performance (however powerful it is) and keep it slow. Identify which app those ads belong to and uninstall.
Avoid moving apps to SD card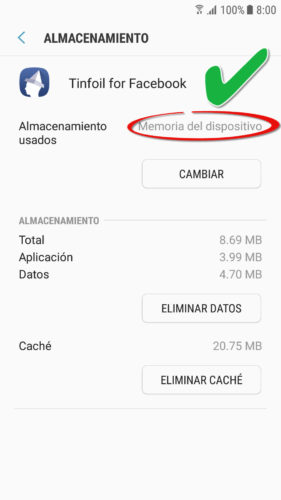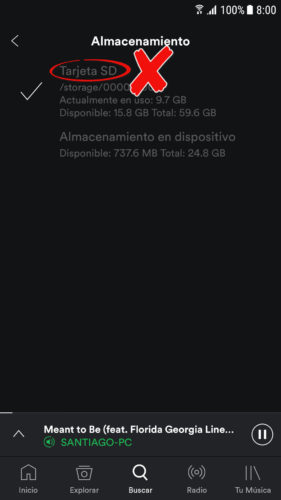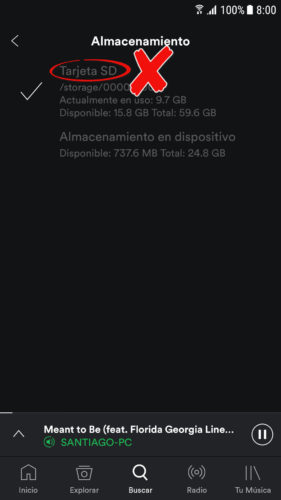 You must bear in mind that the applications saved in the internal memory of the cell phone will always respond faster than if they were on the SD card. In addition to the latter being EXTERNAL storage, its technology is usually inferior to the internal one in terms of speed of reading and writing data.
Therefore, if your phone is slow, verify that your applications (AND THEIR DATA) are stored in the internal memory, both in the Android application manager and in the settings of the app.
The same recommendation if the problem of slowness occurs only with a specific application.
In other words, just use the SD card to save files. And make sure that SD card is at least "class 10" (speed).
ETC
Clean storage
This is pure experience. Avoid having a full storage. Preferably, keep at least 20 or 25% of space available on the cell phone. Both in internal and external memory or SD.
If you need to free up space, Android devices currently already come with a cleaning manager. Although there are also acceptable cleaning apps, such as CCleaner.
Change launcher
The launcher (home screen and application menu) is an app that greatly influences the user experience.
Although the factory launcher should work fine, personally I have always preferred to replace it with Nova Launcher. It is very well optimized, so it is fluid and fast, regardless of the range of cell phones in which it is installed. And it is highly customizable.
Disable animations
This is a trick that you should try on a slow Samsung phone or Android in general. It doesn't really fix something, but its effect makes PERCEIVING the phone faster.
It consists of deactivating the animated effects that are generated when you move from one screen to another.
This is done from the Developer menu, which is hidden in Android. Once enabled, you can disable animations from there.
Restore factory settings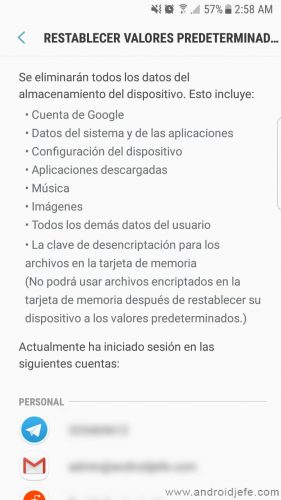 If the cell phone continues as slow as before after everything said, this is the definitive solution.
On a Samsung Galaxy, the option is usually found in Settings> General Administration> Reset> Reset Defaults.
As this option deletes all user data and settings, be careful to back up or back up your information.
My cell is still slow
Google suggests other solutions if your phone gets stuck a lot and continues slow.
Although it is highly unlikely that a cell phone will be slow or lock due to a hardware problem , it is perfectly possible. That is, there is a physical failure of the processor, or some critical electronic component. If the phone returns to the factory state, it is still very slow and it continues to lock, then it may be physical damage. In that case you will have no choice but to have it checked.
Make sure your cell phone is not a clone. We do not recommend purchasing this type of equipment. Its cost may be much lower than the original version, but what you save on price you will pay with problems, including that it gets slow and you can't find the solution.
Switch to a fast cell phone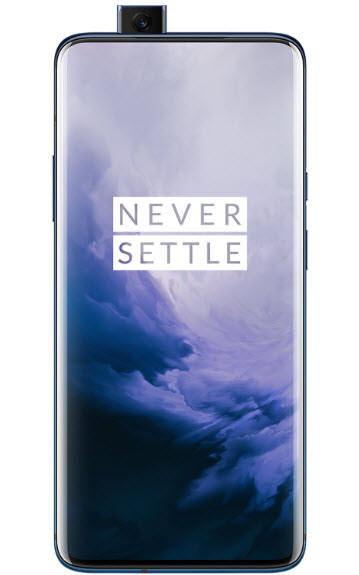 Low-end or cheap cell phones have limited hardware (that's why they cost less). No matter how many optimizations you make (such as those indicated above), if the use you give is quite intensive (for example, you have a very large number of apps installed), you probably cannot avoid slowing it down. It is how to expect an average car to have the speed of a Ferrari. It is simply impossible.
If you are in this case, you will have to invest more money in a device of a higher range than the equipment you have (by higher range I mean that it has better technical specifications).
To know the range of a team, the reference is generally in the CPU. I recommend looking for a computer with a Qualcomm CPU. If you don't want to spend too much money, think about a Qualcomm Snapdragon 700 series. If you want the best of the best, go to the 800 series (in this case I can recommend the OnePlus brand). Another option is the iPhone.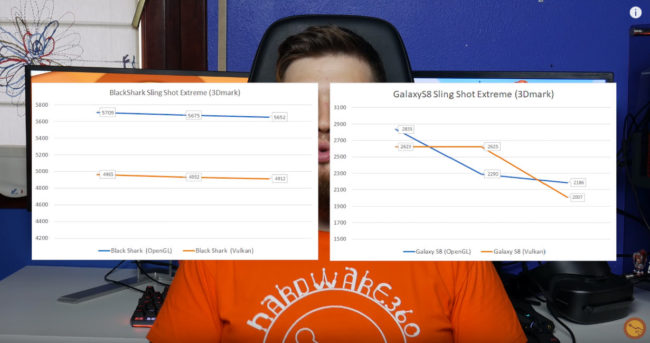 Gaming phones are another interesting alternative. Obviously they are ideal for those who play entire hours, but also for hardcore users. The reason is that these devices do not lose performance after long periods of intensive use, thanks to an advanced heat dissipation system.
Note : This article was updated with information valid as of the date indicated in the heading. Some comments may refer to older versions of this article.
Disable animations to SPEED up your phone
Why and how to prevent your device from "freezing"
Defragment Android? DO NOT make that mistake
Receive updates: SUBSCRIBE by email and join 10,000+ readers. Follow this blog on Facebook and Twitter.